Becoming a mentor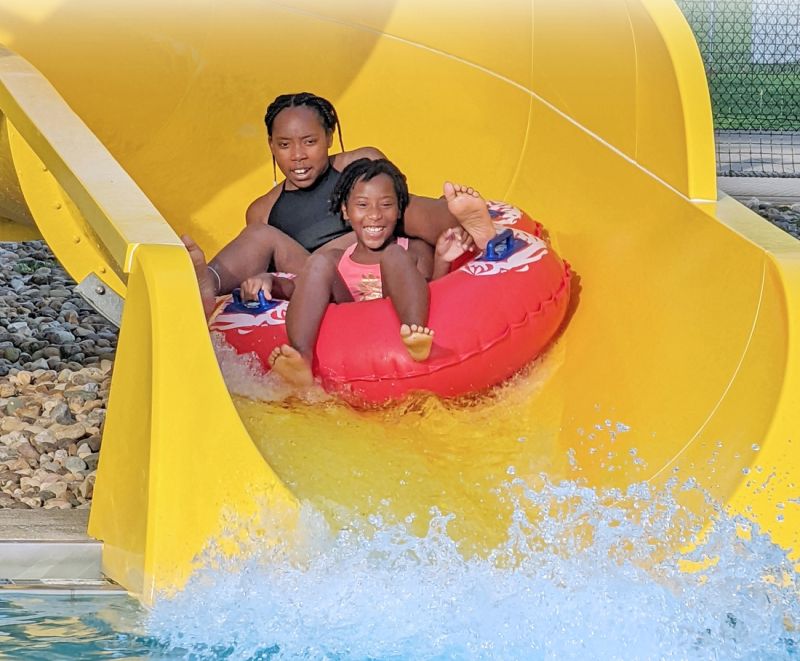 Big Brothers Big Sisters of East Central Ohio has been a part of President and CEO Beverly Pearch's life since she graduated from Kent State University 13 years ago and started her first job with the agency.
"Married now, with children of my own, I understand the importance of positive role models for children," she said. "We often say, 'Your kids have a role model. Do you know who it is?' As a parent or guardian, you want that person to be giving the child the advice you want them to hear. Our mentors fill that crucial role for children every day."
Big Brothers Big Sisters of East Central Ohio began serving children in 1973 throughout Tuscarawas and Carroll counties. In 2021, 338 "littles" were mentored by their "bigs" through the community-based and school-based core programs. And the agency is looking for additional volunteers because right now 36 children are waiting for mentors.
Community-based program

"Our community-based program matches an age 18 or older 'big' with their 'little' and requires a minimum of four hours per month be spent with the child," Pearch said. "Each 'big' and 'little' can schedule that time however they would like, according to their schedules."
Pearch said "bigs" often include their "little" in everyday activities like running errands and spending time with family.
"We want these interactions to be normal and comfortable," Pearch said. "It's good for 'littles' to experience positive relationships with friends and families and see their 'big' as someone they can trust and want to emulate."

School-based program

The school-based program takes place at the school the "little" attends and runs from the start of the school year through the month of May. Matches meet at the school once a week, and visits follow a curriculum based on social and emotional learning competency and growth for that child.
"For the school-based program, 'bigs' can be high school students or adults," Pearch said. "It's a great way to earn volunteer hours and to be involved in the community in a structured setting."
Volunteering as a "big" in the school-based program begins with a meeting with a mentoring specialist where the goals for the child are established. Mentoring specialists check in regularly on the child's progress with the "big," and goals are updated every year.
"'Bigs' in the school program work on academics, behavior issues if that's relevant and other pertinent areas," Pearch said. "A 'big' is never left on their own and has contact with our agency for support at all times. Once the match is made, the 'big' and their 'little' meet at the school, work together on established goals and then share a snack."
Referrals for children involved in either program come from parents, guardians, school personnel or someone involved who sees a need for a positive role model, valuable guidance and a dependable friend.
"We try to match our 'bigs' and 'littles' based on similar interests," Pearch said. "We want both to be comfortable working together and spending time together in more casual settings."
Other benefits
Pearch said the agency provides free activities that matches can attend, and the time goes toward that four-hour minimum. And every "little," once matched, receives a free membership to the YMCA, and their "big" can go along for activities offered there.
"Our goal is to meet each child where they are in their development and help them reach their full potential," Pearch said. "Together, matches work on academics, self-esteem, wherever the 'little' is struggling. Our 'bigs' say they are learning just as much, if not more, than their 'little.'"
Once a "little" ages out of the program at 18, Big Brothers Big Sisters of East Central Ohio offers Big Futures for 18- to 24-year-olds in need of support.
"We stick with them until they are enlisted, enrolled or employed," Pearch said. "We help with things like job training, college loan applications, military enrollment and more. The goal is to see our 'littles' headed toward their own successful future."
For more information or to apply to be a mentor with the Big Brothers Big Sisters of East Central Ohio, visit www.bigs4kids.com or call 330-339-6916.