Business space promotes flexible collaboration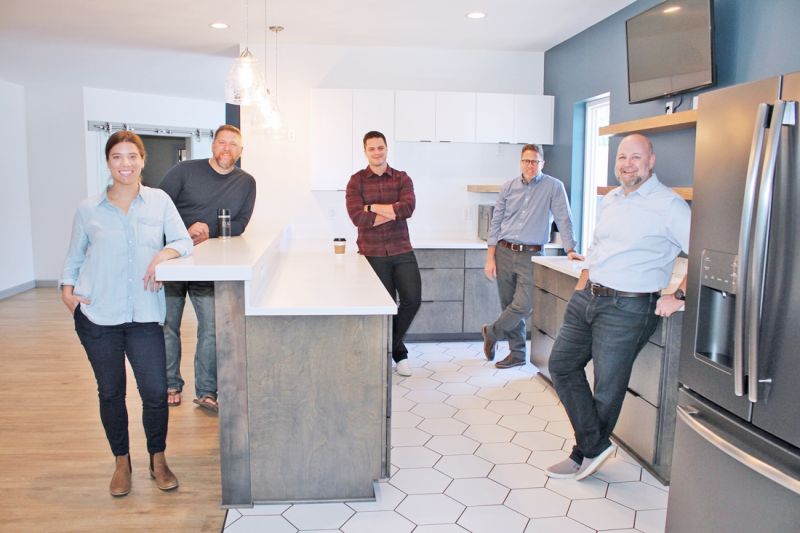 RISE, or Rural Innovation Space and Ecosystem, is a new model for entrepreneurs, coaches and businesses looking for a way to break out of the traditional single-use-space model.
Most people know the office space model with one company per space only attracts clients and customers specifically looking for one kind of product or service, limiting your sales and deal flow to what you and your team can create.
The RISE collaborative co-working space model tears down self-imposed isolation and creates the opportunity to be a part of a collaborative and innovative community of like-minded leaders.
Whether you need a place to fuel your creative spirit, put in your headphones and get some work done, present to your team and customers, network or establish yourself as part of our community, RISE has a solution for you.
RISE is your space
Some people have found working from home can be great — until it isn't. Even the most ardent introverts have found some days they just need space to focus, have a conversation or break up the routine. RISE has private offices, dedicated desks and shared space solutions that give people the flexibility to drop in when they need to, without all of the worries of maintaining another space.
Having a dedicated ancillary space can help move your career, business and team forward in ways you cannot in other spaces. Like going to the gym gets you in the mindset to work out, going to your dedicated space gets you in the mindset to get creative.
A culture of collaboration
While not unique to the pandemic environment, many of us have realized that when we are by ourselves, we are always limited by our own creativity, strengths, weaknesses and energy.
RISE's culture of collaboration gives members access to each other in an environment built to create an ecosystem of innovation. It is our goal to create an environment full of energy to fuel the journey. From impromptu conversations at the cafe to mastermind groups to networking opportunities, our members will have the opportunity to engage in an environment of like-minded individuals seeking that same collaboration and innovation.
How do you join RISE?
First, you need to ask yourself the question, "Do I want to be a part of a collaborative co-working environment where not only I can be productive, but also I can participate in ideation and deal-flow across multiple industries?" If the answer is yes, you should join RISE for their open house all day on Tuesday, June 1, email them for a personal tour at contactus@risespaces.com, check out the RISE website, RiseSpaces.com, and decide which option is the best fit for you.
Options include private offices, dedicated desk, hot-desk co-working space, day passes, hourly conference room usage, and half- or full-day event room usage.
Members enjoy amenities like fiber optic internet, 24/7 access, mastermind groups, networking events, Zoom-capable conference rooms, and complimentary snacks, drinks and coffee.

To learn more, contact RISE at 330-367-5366, email contactus@risespaces.com or visit the website at RiseSpaces.com. RISE's Bunkerhill location at 5989 County Road 77 in Millersburg, between Heini's Cheese and State Route 62, is the prototype for a rural innovation space and ecosystem. This story has been underwritten by White Law Offices.