Buy local during Berlin's Shopping Under the Stars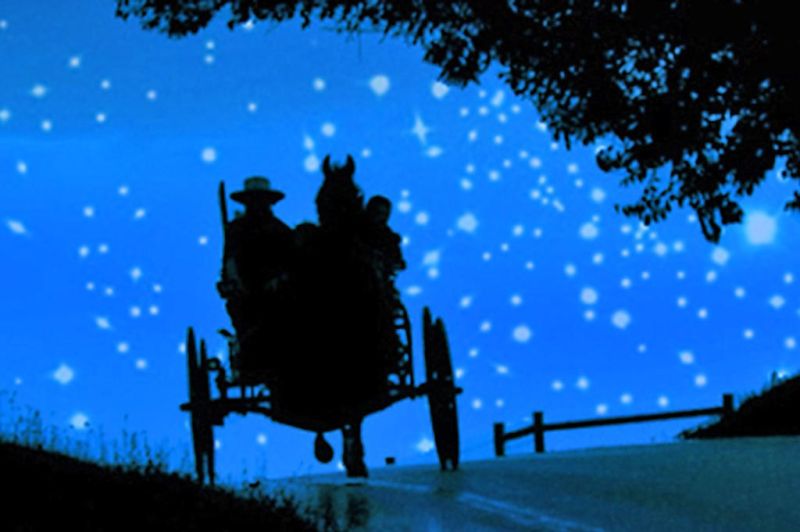 Finish up your holiday shopping under the beauty of a winter sky in Holmes County on Friday, Dec. 13 during the annual Berlin Shopping Under the Stars event.
Presented by Berlin Main Street Merchants, the event will feature more than 20 of the village's businesses opening their doors for extended hours from 5-9 p.m. on Dec. 13 and offering a wide range of special discounts and offers on their merchandise, according to Main Street Merchants chairman Doug Burgess, who is the general manager at Berlin Grande Hotel.
"One of the things that is always great about Berlin, Ohio, and especially at this time of year but really all year long, is that we are faith-based here in Berlin," Burgess said. "And Berlin is so great with the variety of merchandise it has to offer its visitors. We have stuff available for $10, or we have things you can buy for $3,000."
Although Shopping Under the Stars has been an annual event for more than a decade, this will be Burgess' first time attending as chairman of the merchant organization. He took over the position in July after former chairman Eli "Small" Hochstetler, owner of the Gospel Bookstore, stepped down.
"I think we have unique merchandise [in Berlin]," Hochstetler said. "We have a different culture versus the big stores who have more overhead and who are less personal. We make it very personal by being down to earth and very honest. If you have never been here for Shopping Under the Stars, you have to make this an experience. It's a civil, enjoyable way to do your Christmas shopping and to help you keep Christ in Christmas. What a perfect event to have us show who we are and most importantly why we are."
In addition to discounts galore, many stores will offer customers snacks to keep their bellies full and warm beverages such as hot cocoa and cider. There will be gift-card giveaways throughout the evening to various stores in Berlin, and the Hiland Varsity Singers will perform at the German Village Center from 5:30-6:30 p.m. on the stage.
After the busy Black Friday weekend hustle and bustle that many consumers experience, Hochstetler said Shopping Under the Stars is an enjoyable time for visitors to have the opportunity to buy local a little bit closer to Christmas.
"Here in Berlin we are showing the people the who, what and why to the world," Hochstetler said, "and that there is a civilized, peaceful, loving-your-neighbor life."
Burgess agrees and encourages the community to give shopping locally a chance during the holiday season.
"I am a true believer of buying local," Burgess said. "The quality of merchants that stand behind their products and stand behind in what you buy is just wonderful. And another thing about Berlin is that when you are here, you are always safe. You never, ever have to worry about your safety when you are here. I'm a firm believer that when you surround yourself with good people, you become a better person. Berlin gives back to its community. In this day and age, you need to slow down and determine what is truly important to you, and Berlin, Ohio has that."