Community connections; Sheiyah Market's Food Truck Fridays will aid students at Berlin Elementary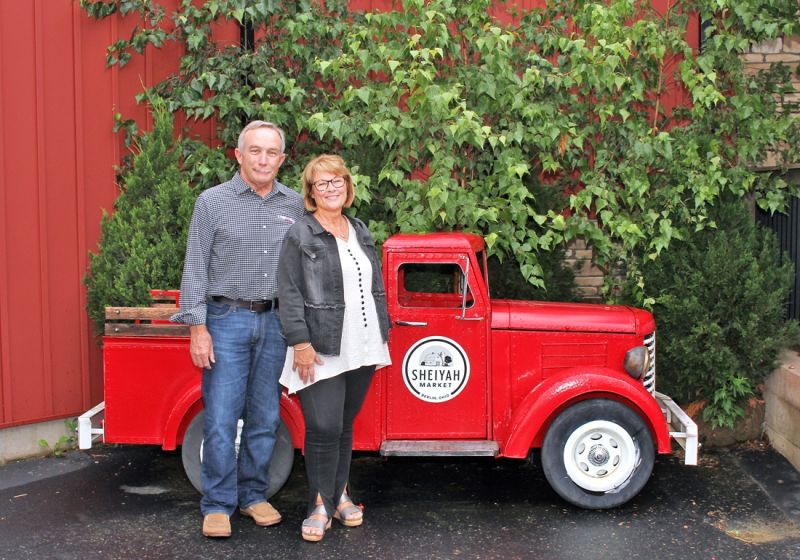 For Sheiyah Market and the surrounding Berlin area community of families and businesses, few things are more important than making a commitment to support children, who will someday be in positions of leadership in the community.
Last year during the pandemic, the annual Berlin Elementary Soup Supper fundraiser was canceled, and many area business owners felt compelled to give to the school. One of those ways was the Food Truck Friday fundraiser at Sheiyah Market. Recognizing the need remains, Sheiyah Market owners Steve and Ruth Schlabach decided to get involved again.
Sheiyah Market will present Food Truck Friday on Sept. 3 and Sept. 17, both events starting at 11 a.m. and operating until the food runs out. The fantastic food and additional school basket raffle will help support the children of Berlin Elementary.
For the team at Sheiyah Market in Berlin, being a part of the community means being involved in the community, and for the Schlabachs, that means investing in the children. Like last year, Sheiyah Market will make a significant donation to the school through the fundraiser.
"We've always believed that it is important to invest in our community, and what better way to do so than to invest in our children because they are the future leaders of our community," Ruth Schlabach said.
While Sheiyah Market will provide the venue to raise funds, the Schlabachs understand it isn't just their effort but the effort of an entire community that is built around giving back to others that leads to success.
"This is very much a community event," Steve Schlabach said. "People here understand the value of giving back, and we had an incredible amount of community support last year. We were amazed at how many locals turned out to participate."
Food Truck Friday will feature a host of food trucks offering a variety of food options, like burgers, sandwiches, fries, barbecue, ice cream, tacos, popcorn, lemonade, parfaits, coffee and more. It is a smorgasbord that should satisfy any hungry participant.
In addition, a team of Berlin Elementary parents volunteer to organize the clean-up for the event and also will offer a huge raffle in which area businesses donate gift baskets to the school.
Berlin Elementary Parent Group chair Sheri Hummel said parents have been diligently connecting with area businesses about making raffle donations, and the businesspeople have been more than generous in their giving.
"It takes a village, and we have a pretty amazing village," Hummel said. "Last year we had such incredible support during a very difficult time, and we are grateful to Sheiyah Market for once again stepping up to help us. We have also received such incredible support from area businesses that have generously donated to our raffle."
Hummel said the parent organization is excited about the raffle this year because k-2 students will be able to go out and sell tickets. Last year during the pandemic, they were unable to do so, and ticket sales were low.
She said it is exciting to get the young students involved again this year because it gives them some ownership in the fundraiser. The raffle drawing will take place Monday, Sept. 20 at the school, where winners will be drawn and contacted to pick up their prizes.
Parent Tina Conn said the willingness of business leaders to provide for the raffle has been incredible, and with the kids selling tickets again this year, coupling the raffle sale with the Food Truck Friday donations should create an excellent fundraiser.
"We are blessed to live in such a giving community, and we are thankful to Sheiyah Market and all of the businesses that donated to the raffle," Conn said.
Hummel said the funds raised will help provide for field trips, Chromebooks and new technological equipment, like ViewSonic boards to replace outdated Smartboards. "Our community is amazing," Hummel said. "Sheiyah Market and many others have stepped up in a big way, and through their support we are able to continue to provide for our students. We couldn't do this without them. People here truly understand the value in supporting our children."
If anyone would like to purchase raffle tickets before the events or donate to the fundraiser, whether through raffle donations or monetarily, they can do so by calling the school at 330-893-2817.