Lots of fun, deals at 37th New Bedford Days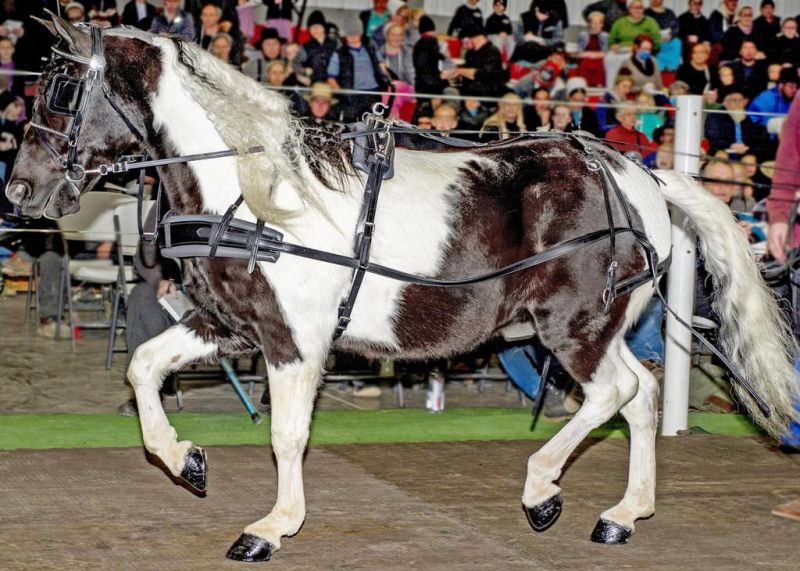 The village of New Bedford will come alive with visitors looking for a bit of hometown tradition when the 37th annual New Bedford Days festival takes place May 10-15.
Bordering Holmes and Coshocton counties, New Bedford boasts a number of local businesses in its downtown that will offer discounts and once-a-year specials during the week-long festivities, according to New Bedford Days committee member Albert Miller, who also serves as its treasurer and advertising chairman. Because of the coronavirus pandemic, last year's event was held in June, but it is now back to its regularly scheduled dates in May.
"Everything is running smoothly so far this year, so we are hoping to get back to how things have always been," Miller said.
The climax of the festival will take place over the weekend on Saturday, May 15 with entertainment including a children's pony parade, volleyball tournament, pony auction, a large consignment auction, and plenty of food and goodies.
"We will have our pony parades where the kids get their ponies all made up, so families are invited to come out and enjoy that," Miller said. "There's always plenty of room, and all the neighborhood kids dress up their ponies, so for 45 minutes they get to show them off to us. We started it a few years back because there's just something about kids and ponies that touches people's hearts. We typically get 50 ponies or so, and believe me rain doesn't stop the kids because they want to show them off no matter what, so this event happens rain or shine."
The pony parade will begin Saturday, May 15 at 8 a.m. It is sponsored by Baltic State Bank, and the business will provide each participant with an award.
Speaking of ponies, this year the committee decided to have its first pony auction, to be held Wednesday, May 12 at 5 p.m. at New Fab.
A volleyball tournament featuring more than 40 teams will raise money for two local families in need of the community's support. All money raised from the tournament, to be held Friday, May 14 at 6 p.m., will benefit Roman Yoder, who recently went through open-heart surgery, and Owen Beachy, who is recovering from injuries sustained in a logging accident.
New Bedford Days will culminate on Saturday, May 15 with a large consignment auction, held at New Fab on the hill behind the feed mill beginning at 9 a.m. Miller said there will be a shuttle service for anyone concerned about walking up the hill for the auction. Anyone interested in dropping off items may do so beginning Wednesday, May 12 after noon and then again all day on Friday, May 14 prior to the auction on Saturday. No items will be accepted on Thursday, May 13 because of Ascension Day.
"The auction usually draws a really nice crowd because people consign us things they have had for many years," Miller said. "We end up getting things you normally can't find anywhere else. You can bring your items directly to the auction site, and we always have plenty of people there to help you sign in and unload. We just really encourage everyone to come out for the sales and see what our town is all about. Spend the day outside and have something to look forward to."
There also will be community-wide garage sales going on throughout the week. Plenty of food such as a chicken barbecue, burgers, homemade ice cream, kettle corn and more will be available. Miller said most of the money raised goes to benefit local schools in the New Bedford community.
Customers who shop at the New Bedford businesses during the festival will receive tickets that will be entered into a grand-prize drawing and additional tickets for each $50 spent. Merchants also will have prizes, like gift certificates, to give away. The grand-prize drawing will be held following the consignment auction.
For more information on the volleyball tournament and the pony parade, call Joe at TMK Farm Service at 330-897-8650. To have your garage sale listed on a map or for more information on the garage sales, call New Bedford Variety Store at 330-897-0503.