Every kid counts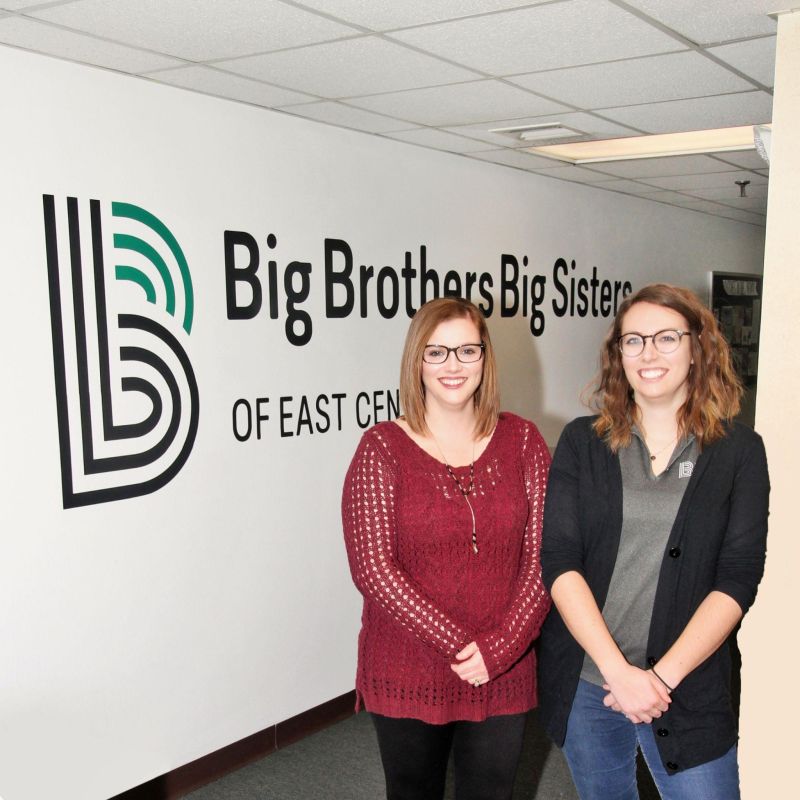 Big Brothers and Big Sisters of East Central Ohio has enjoyed a record-breaking year. So, what does that mean to the children in this community?
"We're on pace to pass the 400 children served mark in our community- and school-based programs for 2019," said Olivia Scally, director of development and marketing for the organization. "Not only have we virtually eliminated our wait list for children who want to be paired with a mentor, we've also been able to attract more mentors than ever before."
"There is not a child in our community who would not benefit from this program," added President and CEO Beverly Pearch. "We are excited about our growth and the opportunity to reach more children. The kids are our future, and we are helping to shape what that future will look like."
"The community has had a great response to our 'defenders of potential' motto," Scally noted. "They recognize the opportunity to not only positively impact the lives of children, but to also have fun while giving back. More mentors and more community response means more children served. Everyone involved wins."
Scally said word of mouth continues to be the leading source for new mentors, or "bigs" as the organization calls them. She says oftentimes friends and family of a potential "big" recognize his or her ability to impact a child's life and suggest that he or she get involved.
With January designated as National Mentoring Month, Big Brothers and Big Sisters wants to get the message out that anyone with just four hours a month of available free time can become a "big."
Bigs in Badges
Recently, BBBSECO launched what has become a state-wide program called Bigs in Badges.
"In communities across the country, relationships between police and communities they serve are strained," Pearch added. "The challenges are complex, and many feel that the solutions will always be out of reach. Through Bigs in Badges, Big Brothers Big Sisters is using the power of mentoring to improve relations between police and communities."
Currently BBBSECO is creating big-little mentoring relationships with the highway patrol.
Every Kid Counts
Scally said it's a misconception that the children served by Big Brothers Big Sisters are all troubled. "We serve kids from one-parent families, kids who are socially shy, children who are struggling academically, or kids who may be living with a family member instead of a parent. Pretty much any child who could use a role model is a candidate," she said.
"Our volunteers include people who have grown children, who've never had children, college students and seniors. You just have to be 18 years of age," Scally explained. "Anyone with love in their heart available to give to a child who might benefit from the strength of a bond created over walks, talks, hiking, biking, volunteering, board games or any other child-friendly pursuit is a good fit. And all mentors have free access to the YMCA to spend time with their 'littles.'"
"We provide intense support throughout the duration of the relationship, which is a minimum of about 18 months," Scally assured. "All mentors are matched with a trained professional mentoring specialist. We always have room for quality people who want to work with kids."
As a not-for-profit organization, Big Brothers and Big Sisters of East Central Ohio relies partly on the generosity of donors to help keep things running and support programming. So even if you don't have the time available to participate in helping to shape the life of a child, your financial resources are just as valuable.
You can visit the Big Brothers Big Sisters website, Bigs4Kids.com, and click on the donate now button to generously offer your financial support. You can also make a donation to the program in the form of event tickets, school supplies, gift cards, gas cards, shoes and more. Your contribution will directly impact the children Big Brothers Big Sisters serves in Carroll and Tuscarawas Counties.

Big Brothers Big Sisters of East Central Ohio is located at 1260 Monroe Avenue, NW, in New Philadelphia. The phone number is 330-339-6916 and the website is Bigs4Kids.com. Office hours are Monday-Friday, 8 a.m.-4:30 p.m. or by appointment.