Experience is what makes Catholic schools special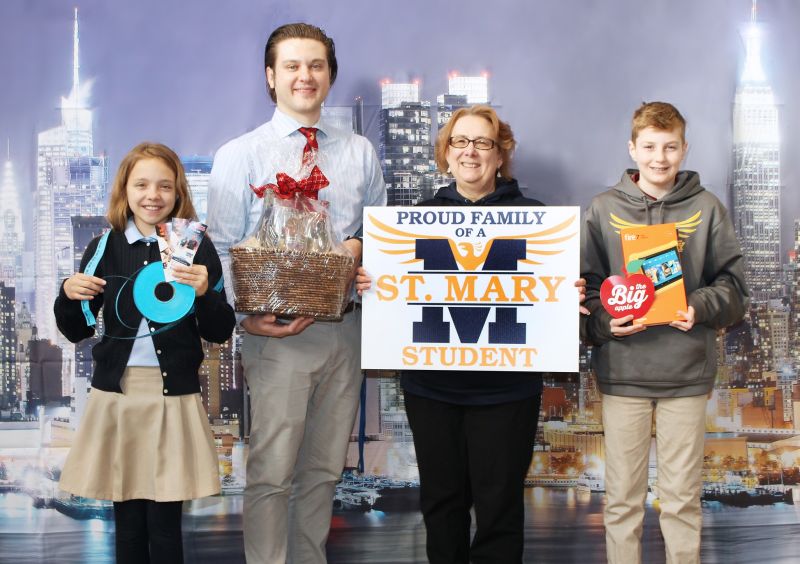 St. Mary of the Immaculate Conception School in Wooster invites the community to their "Night in New York," a major fundraiser that benefits the school and parish on March 2 from 6-10 p.m. Tickets are $25 each.
The proceeds from the community event support the educational needs of students who attend the school. In the past, fundraisers facilitated the purchase of Chromebook computers, new carpet, modern drinking fountains and updates to the school's sound system along with providing enrichment activities for students.
This year's event will feature live and silent auction items, heavy appetizers, desserts, entertainment and dancing. "Night in New York" is hosted by the Student Support Organization.
Donations are being accepted for a variety of items. Services and gift certificates for everything from manicures to massages, fitness to catering, and landscaping to design are popular at the auction.
Share the love of learning by providing lessons for cooking, swimming, sports, music, dance, art and computers.
To make a donation, contact Alicia Holford at 330-465-5877 or aliciaholford@hotmail.com.
Designed to promote the positive aspects of St. Mary School and showcase the strengths of the program, the fundraiser will be held at the St. Mary School Activity Center.
"We want people to see the positive benefits of St. Mary School for students," said Principal Laura Marvin. "St. Mary School benefits students from a variety of locations in Wayne County. We encourage all families, whether they are Catholic or another religious denomination, to explore the opportunities at St. Mary School."
A Catholic faith-based environment, small class size, individualized instruction, enrichment programs, STEM Labs in a family and community centered environment, are reasons families choose St. Mary School because students are given opportunities to grow in character, faith and knowledge.
"We are a school filled with joy where students are given the opportunities to grow in all aspects of their development," said Marvin. "We offer leadership opportunities for all students through public speaking, student-led clubs and county wide competitions."
St. Mary's is a part of the mission of the Catholic Diocese of Cleveland. The mission of St. Mary Parish is to be able to provide a private education based on a faith foundation to all students and families who want to attend the school.
Guests who purchase a full table for eight will receive a complimentary bottle of wine. Sponsor a table for $350 and receive eight tickets, complimentary ads in the program, social media exposure and a bottle of champagne for the table during the event.
Contact Teresa Camacho-Elwood to purchase tickets at 330-465-5390 or mail tlc7701@gmail.com. St. Mary of the Immaculate Conception School is at 515 Beall Ave. in Wooster.