Let Weaver Barns bring a little structure into your life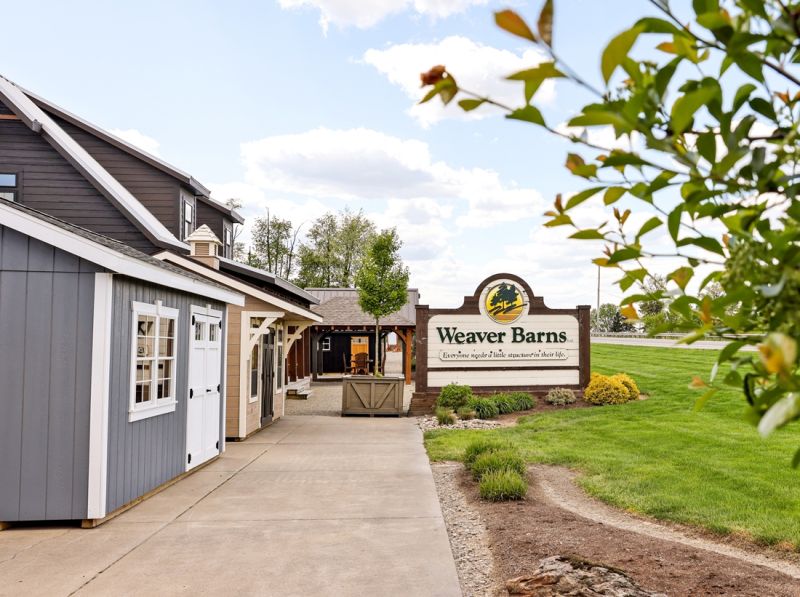 In today's hectic, fast-paced world, everyone needs a little structure in their life.
When it comes to versatile, professional structures, the team at Weaver Barns helps area families improve their quality of life by expertly building structures of all types, whether it is for storage, comfort and relaxation, business or home.
Weaver Barns is a longstanding company built from the ground up by the Weaver family, and since its inception in 1994 when Wayne Weaver created the company, the Weaver family and their team has poured themselves into designing and building quality structures with the same passion as though they were building it for themselves. Since then, three generations of Weavers have continued the tradition of a company that has respect and integrity built into every structure it creates.
"We have built a business around service and quality that is reflected in our products," Matt Weaver said. "Dad's vision was to serve our community, and that remains our goal."
While quality and service are the norm for Weaver Barns, what truly sets them apart is their ability to create stunning construction projects from big to small, including sheds, pavilions, garages, cabins and all the way up to homes.
"We enjoy the challenge of working on projects both big and small, but one thing we always strive to do is create something that is not only durable and useful, but also adds an aesthetic value that makes a property more attractive."
Because the Weavers and many of their employees live in the area, they understand the value of building not only structures, but also relationships, and because the Weavers have been a part of the area for so long, they understand the premium this community puts on quality, trust and service.
"We see every chance to work with someone as an opportunity to help them build their dreams, and we embrace that challenge with each and every project we build," Weaver said.
Whether it is a storage barn or a home, the design process of building your dream structure is as easy as stopping by Weaver Barns at 1696 state Route 39 in Sugarcreek, sitting down with the expert design team and letting them turn your vision into reality. From inception to finished product, Weaver Barns promises to build beautiful, quality structures that are sure to be enjoyed for years to come.
To set up an appointment, call 330-852-2103, visit them on the web at www.weaverbarns.com, email them at info@weaverbarns.com or stop by their Sugarcreek location Monday through Friday from 9 a.m. to 5 p.m. or Saturday from 9 a.m. to 3 p.m.