Miller Custom Exteriors division wins National Dealer of the Year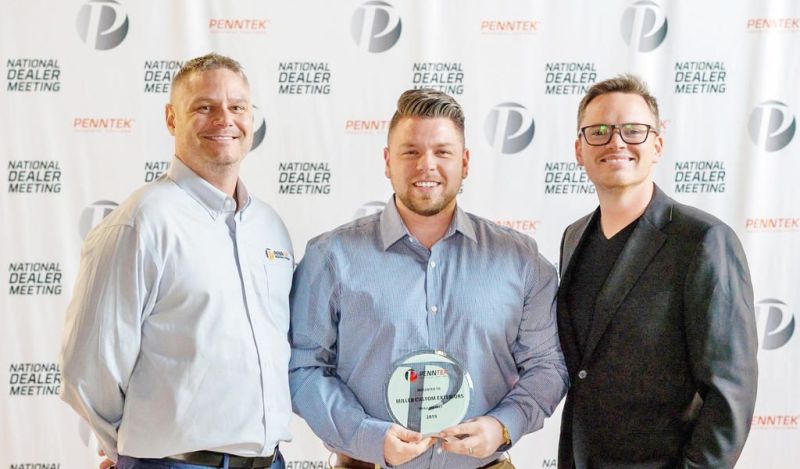 Miller Custom Exteriors' concrete floor coating division, Fantastic Floors, recently was honored as the National Dealer of the Year in a Small Market for Penntek Industrial Coatings at its annual meeting.
Fantastic Floors was created by Miller Custom Exteriors to install high-quality polyurea concrete coatings and has experienced explosive growth in the last two years, culminating in the honor. The crew leader is James Miller, and the sales consultant is Jaron Miller, who was on hand to receive the award. There were 200 people in attendance at the meeting.
Started in 2010 by Kyle Baynes, Penntek Industrial Coatings has been a leader in the realm of concrete floor coating solutions. Partnering with quality contractors, Penntek has enjoyed strong growth that has mirrored the exploding floor coating segment of home improvement. There are currently 200 Penntek installation companies nationwide.