More room to lose it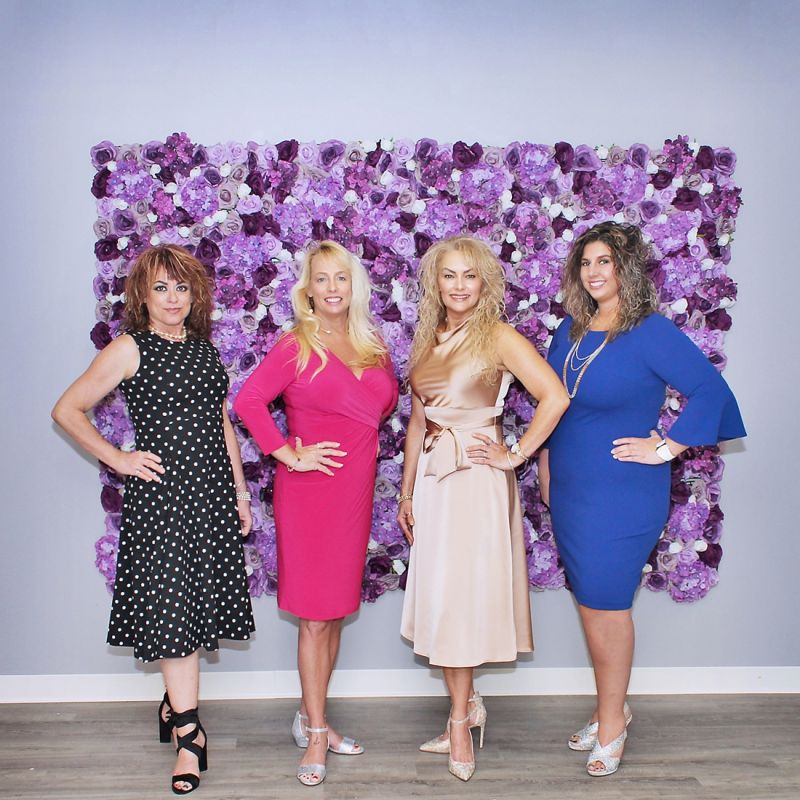 The challenges we faced over the last year were difficult for some and crippling for others. But out of the ashes, one local business not only thrived, it grew monumentally.
FormYou3, owned by Vickie Evans, became a beacon to those in need of a weight management support system. "We didn't realize how much we were needed until the pandemic hit," Evans said. "We got and continue to get calls almost daily from people who've experienced an unfortunate 30-, 40- and even 50-pound weight gain. Everyone's world has been rocked, and some people took it harder than others."
In fact, the demand for the menu of "better-you" services available at FormYou3 has been so great Evans and her fantastic team pulled up stakes and made the move to a bigger, brighter, lovelier location.
Evans saw the "For Lease" sign on the AAA building and realized it was a perfect fit. Now the gorgeous, totally reimagined space is a spa-like refuge for those who want to look and feel better about themselves. Expansive waiting rooms have been outfitted with soothing colors and luxurious furnishings. Greater space is available for client consultation, and a second Laser LipoGenics room has been added to keep up with overwhelming demand.
"Laser LipoGenics addresses those little trouble spots that no matter how much we diet and exercise we just can't seem to get rid of," Evans said. "This low-level laser targets stubborn fat cells, opening them up so they can release what's inside. Targeting trouble spots three times a week for nine weeks results in measurable fat loss and reshaping. It's a game changer."
The procedure is noninvasive, there is no pain and there is no downtime. When treatment is complete, a visible difference can be seen immediately. For optimum results, three times a week for three weeks creates the most dramatic impact. And with the addition of the second treatment room, more people can enjoy the benefits — without having to wait.
Another popular option to help you whittle away the pounds is an herbal body wrap, something Evans described as a natural way to reduce body size. "Most people lose 3-7 inches after just one treatment," she said. "And if they adhere to a healthy lifestyle, they can keep the weight off."
The secret sauce is the combination of heat and an herbal mixture designed to dramatically reduce body size. But the wrap is also wonderful for people in need of pain relief.
Weight Loss Programs
FormYou3 originally launched as a weight loss option for people struggling to lose. Its success has been the launch pad for the other programs the center offers.
"With our weight loss program, you can expect to lose 1-3 pounds a week," Evans said. "And the results are guaranteed."
It starts with an individual consultation, weigh-in and body mass index screen. "Then we determine which plan is best for you and your lifestyle," Evans said.
FormYou3 offers two different options, each tailored to your individual likes and dislikes, and each supervised by a personal weight loss counselor.
The Traditional Program is based on regular grocery store foods plus four FormYou3 food products designed to curb sugar and carb cravings. If you can cook meals at home, this is the right option for you.
The newly revamped Aggressive Program is more customized than before and includes one regular meal each day supplemented by three meal replacements. On this plan, people can expect to lose 2-3 pounds a week. "Certain foods are known to help keep you full, burn more fat or keep sugar down," Evans said. "Our new Aggressive Program incorporates more of these foods."
It's important to note both plans were created by doctors, dieticians and nurses. "Because our plans are tailored to the individual, it doesn't matter where you are on the aging spectrum. You will lose weight," Evans said.
The new FormYou3 location is at 1126 Fourth St. NW in New Philadelphia. The phone number is 330-364-8846. Hours are Monday and Wednesday from 9 a.m. to 5 p.m., Friday from 9 a.m. to 6 p.m., and Tuesday and Thursday by appointment. Find the center on Facebook at FormYou3Dover. This story has been underwritten by FormYou3.