Walnut Creek Foods announces plans for $1.7M investment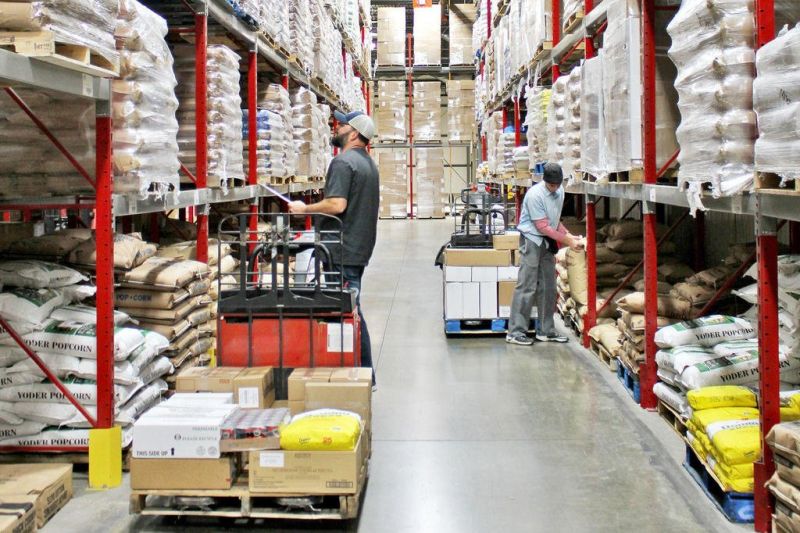 Walnut Creek Foods, a leader in food distribution, manufacturing, retail and logistics, located in Millersburg, announced a plan to invest $1.7 million in a new 17,000-square-foot building addition at its Holmes County manufacturing and distribution site.
Walnut Creek Foods employs 280 individuals in Ohio. The company serves over 2,000 stores with 3,000 quality food items in over 15 states from its distribution center located in Holmes County and operates two retail locations.
The company has experienced significant growth since Mark Coblentz started the business in 1977 as a "cheese route." According to Julian Coblentz, the company's COO, "We operate in the food industry, but we're really in the people business, and our growth comes from the dedication of our team members and customers."
Walnut Creek Foods plans to start construction on the building addition during the summer with the goal of having it completed by the end of the year. The investment will position the company to continue to support the expansion of out-of-state business from the Holmes County facility. Officials project 13 new jobs will be created from the investment, resulting in nearly $500,000 in incremental wages.
The company has acquired local manufacturing businesses and added to its own manufacturing and distribution network in recent years.
"The focus of our growth plan, both organic and through acquisitions, has been to make life better for our customers," Julian Coblentz said.
Last year Walnut Creek Foods acquired Cloverdale Warehouse in Wisconsin to serve customers in the upper Midwest. The acquisition of the Cloverdale Warehouse represented the company's first "brick and mortar" distribution center outside of Ohio.
"Walnut Creek Foods is a growing Ohio-based company, so helping them invest and add jobs in the local community rather than out of state was the goal," said Mike Jacoby, OhioSE president. "The Holmes County Economic Development Council brought this opportunity forward to OhioSE, and by working in partnership with the local development professional, JobsOhio, the company chose to grow in Ohio."
The JobsOhio-OhioSE team worked closely with Walnut Creek Foods representatives on the project, which will receive a $50,000 JobsOhio Economic Development Grant to assist with building construction costs.
"We appreciate OhioSE's hard work on this project and their advocacy on behalf of Walnut Creek Foods," said Mark Leininger, executive director of the Holmes County Economic Development Council. "We are grateful for JobsOhio's support and are pleased with its recognition of the value of investing in the growth of small businesses."