Walnut Hills honors 17 employees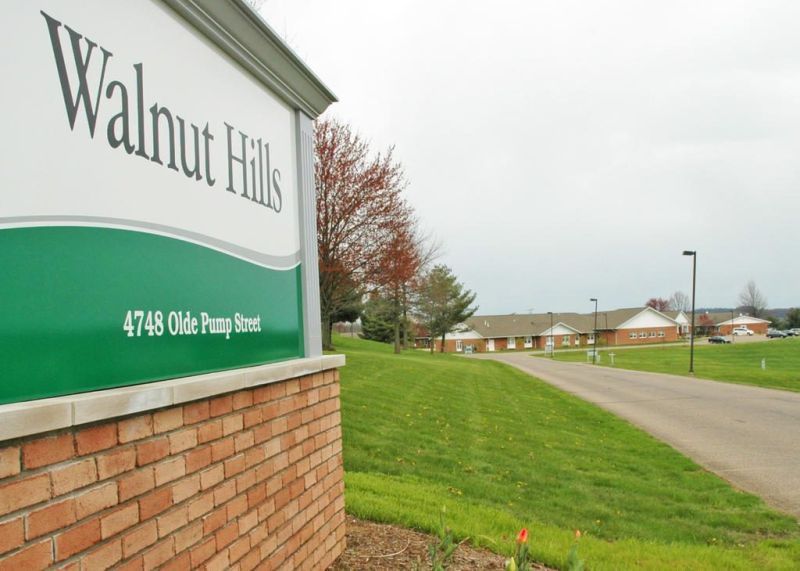 Walnut Hills Retirement Community recently honored 17 longtime team members for their service to the organization's residents and families.
Martha Raber of Millersburg, Ronalee Hochstetler of Millersburg, JoEllen Mast of Fresno, Joyce Chupp of Baltic and Cathy Sundheimer of Walnut Creek led the group recognized for service. Raber has worked at Walnut Hills for 40 years, Hochstetler and Mast have served for 30 years, and Chupp and Sundheimer have each worked at Walnut Hills for 25 years.
Others who received 2020 Walnut Hills service awards included Carrie Miller of Walnut Creek, Lori A. Miller of Sugarcreek and Velma Yoder of Baltic for 15 years of service.
Those receiving awards for five years of service included Karley Bitikofer of Uhrichsville, Grace Byers of Uhrichsville, Tina Kullman of Orrville, Lindsay Lowe of Coshocton, Bristan Martin of Big Prairie, Mindy Miller of Millersburg, Barbara Schlabach of Berlin, Britni Wright of New Philadelphia and Debbie Yoder of Killbuck.
Due to the COVID-19 pandemic, the traditional off-campus luncheon to honor the award recipients was not possible. However, in addition to service awards, each recipient was presented with a meal gift card, and Walnut Hills produced a recognition video to honor the team members' commitment to service and care.
When honoring the 17 service award recipients in the recognition video, supervisors and fellow team members described the recipients as "kind-hearted, wonderfully dedicated, respectful, thoughtful, calm and approachable, compassionate, comforting, focused, friendly, and willing to go above and beyond."
"The 17 individuals we honored represent more than 240 total years of service to the residents and families of Walnut Hills," said Rob Aneshansel, executive director. "Each one of these team members does an amazing job each day of serving others, and each is a blessing to our residents and their families and to their fellow team members.
Walnut Hills is a nonprofit Continuing Care Living Community that employs 160 team members and is home to 250 individuals age 55 and over.
The 110-acre campus on Olde Pump Street in Walnut Creek offers independent-living homes, catered living apartments, assisted-living suites and skilled nursing care, as well as inpatient rehabilitation and outpatient therapy.
For more information call 330-893-3200 or visit www.walnuthillsliving.org.