Welcome to First Fridays in downtown Millersburg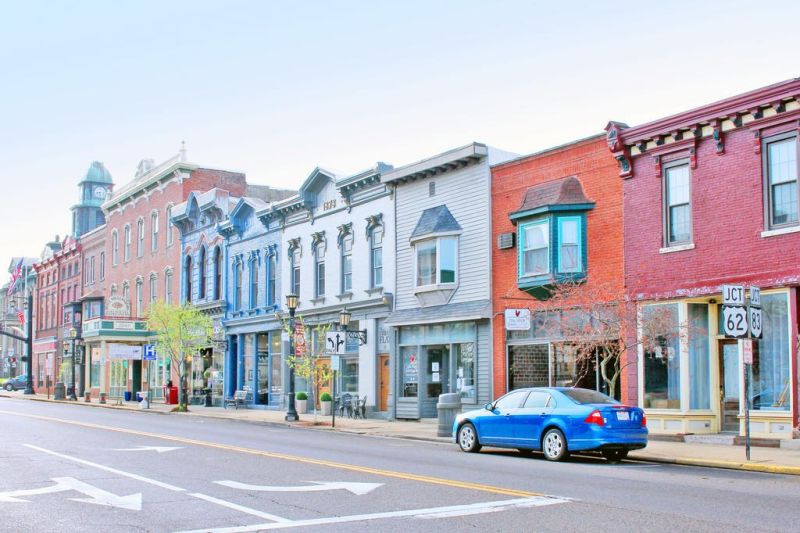 Historic Downtown Millersburg is going to throw its collective arms wide open and invite everyone to a special evening of food and fellowship.
The HDM merchants put their heads together to create First Fridays, an extended-hours evening on the first Friday of each month that will feature food trucks, live entertainment and extended store hours.
According to The Jenny Wren owner Jen Miller, one of the driving forces behind the monthly event, the idea is to create a special night that will help bring people downtown for an event that is productive and relaxing.
"All of the merchants have united to create a space where people will want to relax and linger throughout the night," Miller said. "It's all about creating fellowship for our community. We wanted to make something that felt relaxed and laid-back, and we were looking to give it a kind of family-like appeal."
Miller said most of the merchants in the downtown area are part of Historic Downtown Millersburg, but they also meet as a merchant group to talk about ways they can invigorate the downtown area. She said they invite any and all merchants to come and cast out ideas they feel would be viable. Among those ideas was First Fridays.
"We have a lot of big dreamers in the downtown area," Miller said of the merchants.
Miller said her store was actually open until 8 p.m. every Friday, but that gets hectic for many merchants. Finding a way to do just one Friday each month was something that suited the merchants well, and they found a way to work around any issues they had in staffing.
In order to create a festive atmosphere, the village will allow the merchants organization to close Washington Street on the south side of Jackson Street at the traffic light on the west side of town beginning at 6 p.m., which will allow locals returning home from work time to get through town.
Once the street is closed, there will be games like cornhole, a large Jenga-like set of blocks, games for kids and other forms of entertainment creating a reunion-style atmosphere. There also will be a variety of food trucks as early as 11 a.m. each first Friday on the north side of Washington Street.
"We want to really invite and encourage corporate America to take a few minutes to come down and take their lunch break with our food vendors," Miller said. "We will have tables set up there, or they can take the food back to their workplace."
For shoppers it also will kick-start the weekend with shops remaining open until 8 p.m. At the end of the evening, visitors are encouraged to bring lawn chairs and blankets, kick off their shoes, and enjoy the sounds of local musicians.
For those who want to take advantage of the extended shopping hours, Miller said it presents an ideal time to get into some of the downtown shops.
"It's a good time for people to maybe get into some of the shops that they have wanted to visit and shop in but haven't been able to find the time to do so," Miller said. "The extended hours are a perfect time to take advantage of that."
Amish Country Pizza from Charm will set up shop on Aug. 2. Music will be provided by local four-piece bluegrass band, The Stringalongs, from 7-9 p.m.
The Aug. 2 date just happens to coincide with HDM's Antiques in the Alley event the next day, which only adds to the flavor of the inaugural First Fridays event.
"With First Fridays opening Friday night and Antiques in the Alley taking place on Saturday, it is a wonderful time to spend some quality time in Millersburg," Miller said. "I know they are having food trucks for that event too."
The slate for September has already been planned with food trucks from Flamingo Jack's and Crazy Nate's BBQ providing plenty of eats while the Hoss Wright Bluegrass Band will perform from 7-9 p.m.
In October Amish Country Pizza will return, and the band, Local Roots, will perform from 7-9 p.m.
Miller said it is all about community and coming together.
"It is refreshing to see everyone come together," Miller said. "We have a phenomenal group of storefront individuals who recognize the importance of working in unity to bring people to the downtown area. Each owner brings something unique and special to the table, and we have some very artistic minds here. The entrepreneurial mind-set is that we are all going to work very hard together to see our businesses grow and prosper together. It is really exciting, and this event should be a lot of fun."