Zap the fat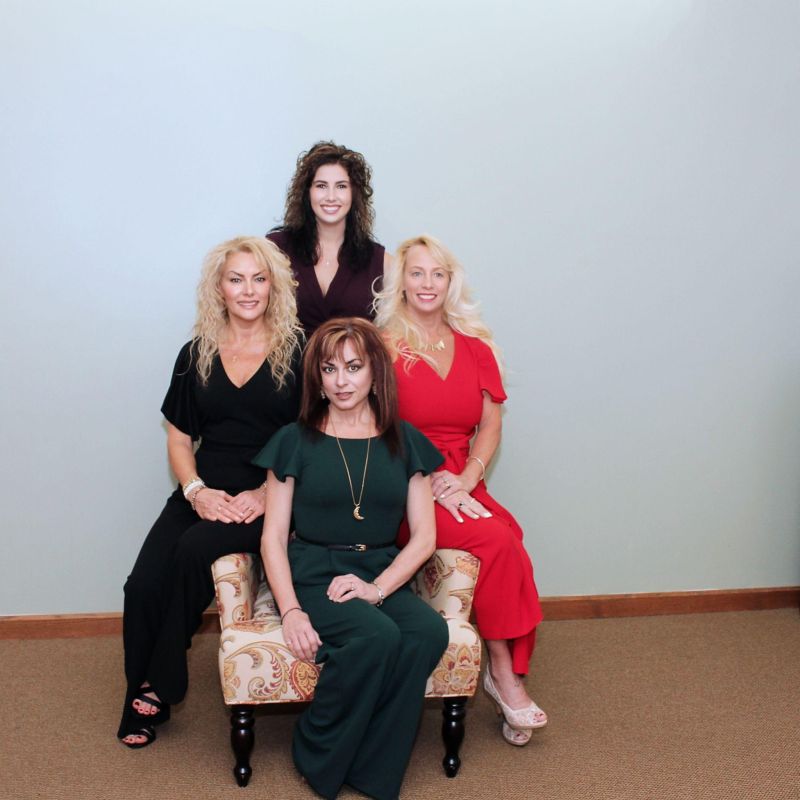 Everyone has them — those little trouble spots that no matter how much we diet and exercise we just can't seem to get rid of. Maybe yours is the "mom pooch," or it's bra fat or a stubborn muffin top. No matter where your trouble spot is, the LipoGenics laser, available at Form You 3, can zap the fat cells beneath the skin — and shrink them.
"This low-level laser targets stubborn fat cells, opening them up so they can release what's inside," explained Vickie Evans, owner of Form You 3. "Targeting trouble spots three times a week for three weeks results in measurable fat loss and reshaping. It's a game changer."
While fat is being flushed from the body even after treatment, folds of skin are tightened, cellulite is eliminated and scars are minimized.
LipoGenics specifically addresses problem areas on the body, targeting the fat beneath the skin. The procedure is non-invasive, there is no pain and there is no downtime.
"Our clients love to use LipoGenics as a jump-start to their Form You 3 weight loss plan, or use it after they've reached their goal to address those stubborn areas," Evans said. "Some people even enjoy treatment independent of our weight loss program. It's a totally customizable option."
Evans said clients often leave a session with visible change, but that three times a week for three weeks offers the most dramatic impact. Of course, targeting fat cells and tightening skin can make a difference in the way you look and feel, but only by changing your approach to food can you expect to enjoy a lifetime of change.
"With our weight loss program, you can expect to lose one to three pounds a week," Evans noted. "And the results are guaranteed."
It starts with an individual consultation, weigh-in and body mass index screen. "Then we determine which plan is best for you and your lifestyle," Evans said.
Form You 3 offers two different options, each tailored to your individual likes and dislikes, and each supervised by a personal weight loss counselor who serves as your sounding board, guide and all-around cheerleader.
"This is a very supportive environment," said Evans, who has owned the wildly successful Form You 3 since 1991. "We're here to guide you gently so you can achieve your goals and permanently keep the weight off."
The Traditional Program is based on regular grocery store foods plus four Form You 3 food products designed to curb sugar and carb cravings. If you can cook meals at home, this is the right option for you. "People on this plan lose one to two pounds per week on average," Evans stated.
The Aggressive Program includes one regular meal each day supplemented by three meal replacements. On this plan, people can expect to lose two to three pounds a week.
It's important to note that both plans were created by doctors, dieticians and nurses. "Because our plans are tailored to the individual, it doesn't matter where you are on the aging spectrum, you will lose weight," Evans said. "We get a lot of women who are struggling with hormonal weight gain. We've got a plan for you."
"Most diets fail because people are hungry or the plan is difficult to follow," she added. "Our plan is easy to follow and you will not be hungry. It's a lifestyle change — not a diet."
Once you've enrolled and gotten started, weekly weigh-ins and a food journal help to keep you accountable. Your weight loss counselor will touch base to discuss events that might be triggering poor habits and help you navigate them. "The accountability factor makes a huge difference and is what sets us apart from other programs," Evans noted. "If you get off track, we're right there to make sure you get back on. Failure is not an option."
Members can also treat themselves to Form You 3 herbal body wraps.
Mention this story and with the purchase of a full-priced LipoGenics laser fat treatment package, you'll enjoy a Form You 3 weight loss program at 50 percent off—up to an $800 value. Hurry, this offer is only valid until Feb. 15, 2020. Call 330-364-8846 for details.
Form You 3 is located at 821 Anola Avenue in Dover. The phone number is 330-364-8846. Hours are Monday and Friday, 9 a.m.-7 p.m.; Wednesday, 9 a.m.-5 p.m.; Tuesday and Thursday by appointment. Find the center on Facebook at FormYou3Dover.