Holmes 4-H clubs hold meetings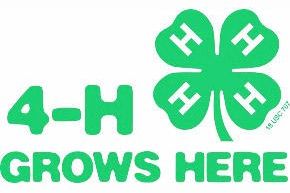 At the March 26 meeting of the Prime Cuts 4-H Club, the meeting was called to order by newly elected president Alex Pringle.
Zaylee Vansickle and Kaylin Williams did the pledges, roll call was done by secretary Laci Snyder, followed by treasurer Alysa Pringle's report on how much money the club had in its account. Recreation representative Landon Whystell set up an Easter egg hunt.
Five demonstrations were held, including types of diseases chickens can get and how to fit your animals before show. Club adviser Denis Pringle gave report on things that need to be done before the Holmes County Fair.
The club also discussed booth ideas and came up with its shirt design. Clint Burget and Alysa Pringle then motioned to adjourn the meeting.
Jolly Farmers meet
At a March 20 meeting at the Nashville Methodist Church, the Nashville Jolly Farmers 4-H Club held an election of officers.
The 2023 officers include: President Sarah Irwin; Vice President Malia Lennington; Secretary Easton Uhl; Treasurer Tristan Houin; News Reporter Cameron Hinton; Safety Leaders Austin Miller and Jake Lennington; Health Leaders Delani Vaughn and Leighton Taylor; and Recreation Leaders Darek Vaughn and Jayvyn Cabbell.
The club also voted to sell flowers, with members to return orders with money on April 3 at the church.