It's a great time for Cleveland sports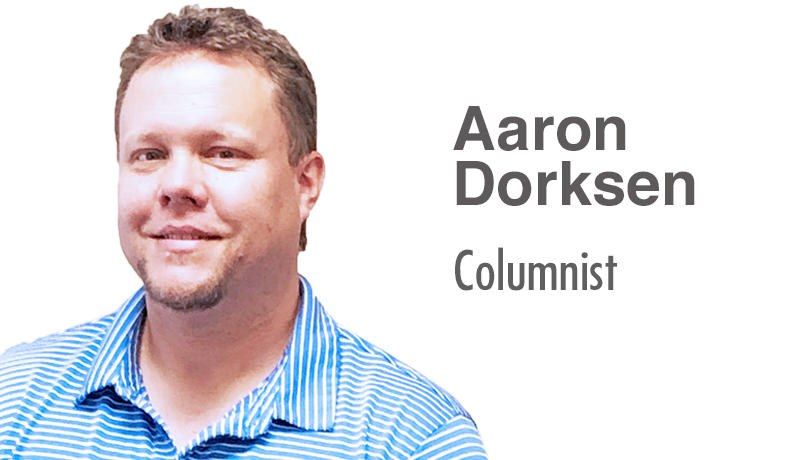 A few thoughts from the week in sports …
This is simply a great time to be a Cleveland sports fan.
Our Cleveland football and baseball teams are both in first place in their divisions for the first time since the end of the 1995 MLB season.
The Cavaliers held their media day on Sept. 26, and they are loaded with talent.
Throw in the No. 2-ranked Ohio State football team, which most of Northeast Ohio roots for, and Cleveland fans are entering the fall brimming with optimism.
And here's the kicker: the Guardians, Cavs, Browns and Buckeyes should continue to be good for a long, long time.
Incredibly, the Guardians and Browns both have the youngest rosters in their respective leagues.
The Cavs will likely be among the top-10 youngest teams in the NBA, with their stars just coming into their own.
Which Cleveland pro team has the best shot of winning a championship first? Here are my rankings (let me know if you agree or disagree at my email below):
1. Guardians
It's a close call between the Guardians and Cavaliers as to who has a better chance to go all the way in the playoffs, but I'm going with the Guards because it's a little easier to pull off upsets in baseball.
The MLB playoffs are all about who's hot at the right time — you don't have to be the best team — and the Guardians are simply on fire.
On Sept. 25 when the Guardians clinched the AL Central title and beat Texas 10-4, it gave them seven victories in a row and 18 wins in their last 21 games. Cleveland (86-67) will close the regular season with a homestand against Tampa and then Kansas City. They've done it all, despite having 26 players make their MLB debut this season.
I haven't had this much fun watching a Cleveland baseball team since the magical 1995 team, which ended a 41-year World Series drought before falling to the Braves in a six-game World Series.
The Guardians have been baseball's surprise team after being picked by most people to only win 70-some games.
The Guardians play with reckless abandon and play for each other. I enjoy so many things about them: They strike out the least in the MLB, they hit to all fields and they run all out on the bases. Five players are vying for the team stolen bases title: Andres Gimenez, rookie sensation Steven Kwan and Myles Straw (19), Jose Ramirez (18) and Amed Rosario (17).
Ramirez took a lot less money to resign in Cleveland and is the heart and soul of the team. But on any given night, the team leader has ranged from Kwan, to Gimenez, Rosario, Josh Naylor (aka Mayor of Chicago) or Oscar Gonzalez.
The pitchers also have lots of moxie, with Shane Bieber, Triston McKenize and Cal Quantrill lined up to start in the playoffs. Closer Emmanuel Clase is as good as it gets, and the rest of the bullpen has been solid. James Karinchak usually comes through but is nerve-wracking to watch and has more antics on the mound than just about anyone since Mark "The Bird" Fidrych (Google Fidrych if you're not familiar).
Leading the youngsters is Tito Francona, who should be the unanimous AL Manager of the Year. Credit has to be given to the front office as well for putting this team together.
The naysayers might still comment that the Guardians won a weak division, or they'll have no shot against the Yankees. I'm going to enjoy as much of the postseason as I can catch on TV and hope the magic can continue.
2. Cavaliers
Off-season trade acquisition Donovan Mitchell (26) will join the nucleus of Jarrett Allen (24), Evan Mobley (21) and Darius Garland (22) to give the Cavs one of the best quartets in the game. Combined with a good rotation after that, helped by veteran leader Kevin Love (34), the Cavs have the makings of a top-four team or better in the Eastern Conference.
3. Browns
I'll celebrate any time the Browns beat the Steelers, and it was good to see them post a 29-17 win over Pittsburgh on Thursday Night Football.
This is a down Steelers team, though, and as stated in last week's column, I don't have much trust in the competency of the Browns organization.
With that being said, youth is on the side of the Browns, and there are a lot of good players. Jacoby Brissett has done a good job as the "fill-in" for Deshaun Watson while Nick Chubb and Amari Cooper are Pro Bowlers.
Here's hoping the Browns can prove the critics wrong and make the playoffs as well — and that stud defensive end Myles Garrett heals quickly from the car crash he was in Monday.
Parting shots
West Holmes continued to show why it's the area's top football team with a 48-6 win at Wooster. The Knights (6-0, second behind Glenville in Div. IV, Region 14 computer ratings) are favored to win by Fantastic50.net by 42 points, 35, 33 and 49 in their final four games.
Norwayne (4-2) is ranked fourth in Div. V, Region 17, followed by Triway (3-3) at 10th and Smithville (5-1) at 11th.
Dalton (4-2, seventh D6, R21) will host Northwestern (5-1, fourth DVI, R22) in a WCAL first-place battle on Friday.
Wooster (3-3) is 16th in Div. II, Region 7, but stands a good chance of moving up with a favorable schedule down the stretch.
—My thoughts and prayers go out to the family and friends of Terry O'Hare, along with the Norwayne community.
Like countless others, I was saddened to learn of O'Hare's recent passing at age 79.
O'Hare was a 2010 Wayne County Sports Hall of Fame inductee, a former teacher and boys basketball coach at Norwayne, and was still the cross country and girls track coach.
I last saw him at the WCSHOF induction banquet this summer when he presented Nicole Camp. There will never be another Terry O'Hare, who was intense about whatever he was doing. He truly loved his student-athletes and talking sports.
"Terry was old school," said Jim Glessner, who taught and coached with O'Hare for 36 years. "He always wanted the best for the kids he coached, and he always got their best.
"I just saw him at the Wooster Invitational a few weeks ago. This is a big loss for Norwayne and for Wayne County. I will really miss Terry and our Sunday calls to catch up on things."
Aaron Dorksen can be emailed at aarondorksen24@gmail.com.