Time for talkin' baseball — the 2023 edition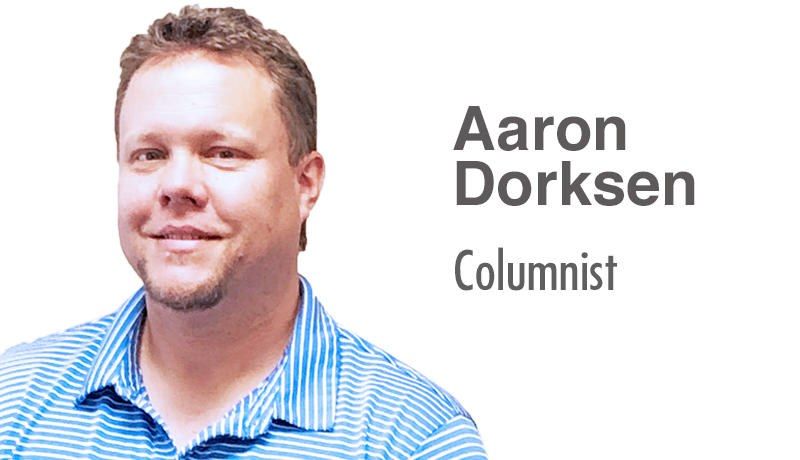 A few thoughts from the week in sports (baseball preview edition) …
The first official day of spring was March 20, and that had me thinking a lot about baseball season. It's my favorite time of the year.
From the MLB and the minors to college, high school and youth leagues, I love the game of baseball.
This week's column is all about baseball as I go around the horn with some thoughts about the upcoming season:
Guardians
The Cleveland Guardians were baseball's biggest surprise in 2022. After starting the season as an after-thought, they went on to win the AL Central with a 92-70 record.
The Guardians even won a playoff round — edging the Rays 2-1 in the Wild Card series — before losing a Division Series 3-2 against the Yankees.
The Guardians didn't spend a lot of money in the offseason — they almost never do — but I like the new additions. Cleveland will open the season at Seattle on March 30, and the home opener also will be against the Mariners (April 7).
My Cleveland scouting report goes like this:
Lineup
1. Steven Kwan (LF): One of Cleveland's best surprises in recent memory, Kwan batted .298, won a Gold Glove and came in third in AL Rookie of the Year voting.
2. Amed Rosario (SS): Below-average on defense but solid bat (.283, 11 HR, 71 RBI) and good speed help the offense.
3. Jose Ramirez (3B): Arguably best and most popular current Cleveland athlete in any sport, Ramirez has finished top five in AL MVP voting four times. The four-time All-Star combines power and speed to lead the team and should be healthier coming off of offseason thumb surgery. Last season batted .280 with 44 doubles, 29 home runs and 126 RBI with 20 stolen bases.
4. Josh Bell (DH): Nice addition from the Pirates, Bell will provide much-needed protection in the batting order for Ramirez and added pop for the lineup. He hit .266 with 17 HR and 71 RBI in 2022 for the Pirates.
5. Josh Naylor (1B): Few players bring as much energy as Naylor, who showed a knack for providing clutch hits in batting .256 with 20 HR and 79 RBI.
6. Andres Gimenez (2B): Another really nice surprise, Gimenez batted .297 with 20 HR and made the All-Star team.
7. Oscar Gonzalez (RF): The sky's the limit for the player who's nicknamed "Sponge Bob." Gonzalez hit .296 with 11 homers in just 362 at-bats and hit a 15th-inning walk-off homer in the divisional round.
8. Mike Zunino (C): Hopefully, the Guards have upgraded the catcher position after acquiring Zunino. He batted just .148 with five homers last year for the Rays but in 2021 smashed 33 HR.
9. Myles Straw (CF): Straw won a Gold Glove and is as good as it gets in centerfield. Hopefully, his bat gets going sooner this season.
Bench
Will Brennan (OF) and Gabriel Arias (INF) lead a group with lots of potential.
Rotation
Shane Bieber, Triston McKenzie, Cal Quantrill, Aaron Civale and Zac Plesac form an outstanding rotation. How healthy they stay will be the biggest key to the season.
Bullpen
Emmanuel Clase (42 saves) has developed into one of the best closers in baseball, and the rest of the pen has capable arms as well.
Prediction
Cleveland has an incredible manager in Tito Francona and is my pick to edge the Twins in the AL Central, who added All-Star Carlos Correa. If the Guards stay healthy, I'm optimistic they can reach the ALCS. Once there, who knows? I just want to see anyone but the Astros win it all.
World Baseball Classic
This was one of the most exciting years for the World Baseball Classic, and I'm glad I was able to tune in to watch the championship game. It was disappointing to see Japan edge the USA but an exciting game to watch nonetheless with a fantastic finish.
Shohei Ohtani struck out Angels teammate Mike Trout to save a 3-2 game.
Fortunately, none of the Guardians who chose to participate came out of it injured. Ramirez and Clase did not take part.
The Mets' season took a huge blow when recently signed closer Edwin Diaz was lost for the year with a torn ACL suffered while celebrating a win for Puerto Rico over the Dominican Republic.
Many people have criticized the WBC over the years, but it was a great tournament and a fun way to usher in the MLB season.
College of Wooster
The Fighting Scots baseball team is fun to watch, and they're off to a 4-5 start to the season. Wooster opened the season ranked No. 22 in Div. III.
"We are reloaded again to compete for the NCAC title and beyond," Craddock said in a season preview article written by Kevin Smith, sports information director. "We have quality guys who are back, talented returnees who have been waiting for their opportunities and we have an extraordinarily talented first-year class."
The Scots are scheduled to host John Carroll on March 29 at 4 p.m.
High school
I'm looking forward to following area high school baseball action this spring, with lots of schools boasting talented rosters.
The Wayne County Athletic League is absolutely loaded, and there's a great series right off the bat.
Defending Div. III state champion Waynedale will host Norwayne on March 28 and then play on the Bobcats' diamond on March 29. The Golden Bears return aces Trey Barkman and Otto Soloranzo while the Bobcats have seven of nine starters back.
Wooster, Triway and Hiland are expected to be strong as usual.
Watch for spring sports previews in next week's editions of The Bargain Hunter and Wooster Weekly News.
Aaron Dorksen can be emailed at aarondorksen24@gmail.com.