August almost over, fall migration underway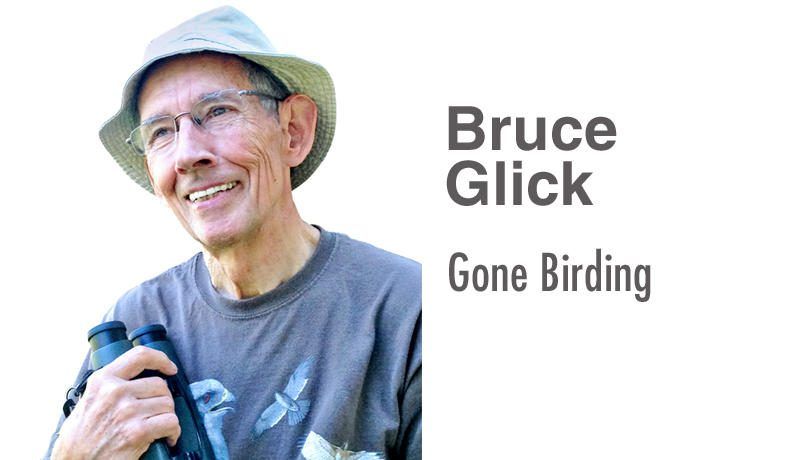 I'm writing this on Aug. 23, meaning there is only one week left in the month. Lots of things are happening as summer ends and fall gets underway.
Listening to the bird reports from the Bobolink Area and from Northern Indiana, it's clear shore birds and warblers are in the spotlight. Walborn Reservoir was mentioned, with 17 dunlin and two white-rumped sandpipers located there on Aug. 18. Funk Bottoms may have some good shore-bird habitat, but I didn't see any recent reports from that premier location.
The huge flocks of purple martins that normally gather at Nimisila Reservoir have not been seen so far this fall, with only 500 or so, rather than thousands.
Here in Northern Indiana, it's been mainly warblers lately since we have very little shore-bird habitat. The retaining pond behind Walmart is the best we can find close to Goshen, and recent rains mean there is too much water for shore birds. At least three of the best area wetlands have been drained and tiled in recent years.
I heard a red-breasted nuthatch at our place on the 19th, and it appears they have been showing up in other Indiana and Ohio locations. Hopefully, it will be a good fall and winter for these delightful little visitors. Our back yard has the normal avian residents these days. Especially visible has been an eastern wood pewee that is often flying after insects just outside the kitchen windows.
Further afield there have been numerous reports of rare birds that would be fun to see. Unfortunately, most are being seen in locations far from us. Tufted duck and pink-footed goose reports come from Newfoundland and Labrador. Florida boasts continuing American flamingo, common redshank and thick-billed vireo. Far, far away in Alaska they have been seeing a red-necked stint and a sharp-tailed sandpiper. If you happen to be in Hawaii, you might get to see the Bulwer's petrel, Newell's shearwater and a Mariana swiftlet.
Perhaps my first choice of the rare birds on the reports this week would be the Nazca booby that was seen offshore in California. Also along the California coast, birders have located Hawaiian petrel and Craveri's murrelet.
As expected during the summer monsoons in Southern Arizona, berylline and white-eared hummingbirds are still being seen at area feeders. The Arizona hotline usually has around 20-25 rare birds being reported on any given week.
My wife Helen and I have been having trouble finding a reasonable place to stay in Arizona for this coming winter. However, because excellent options at reduced rates are available in the fall, we may spend six weeks in Green Valley, south of Tucson, during October and November. We have never been there in the fall.
Fall here at home can be a lot of fun. I hope you get some time to be out birding during the coming month.
Good birding.
Bruce Glick can be emailed at bglick2@gmail.com.