When the lost is truly found, life runs a lot more smoothly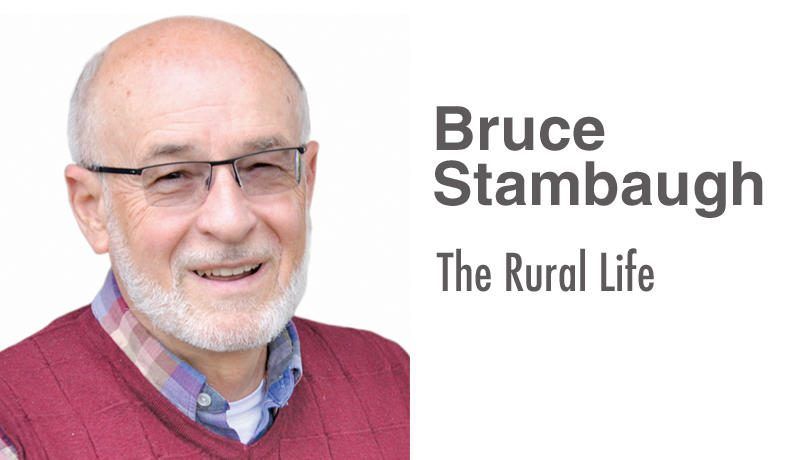 During my morning devotions, I try to include a brief time of meditation. A recent theme focused on observing rather than reacting with anger, fear or judgment to human interactions.
Little did I know then that before the day would end, I would personally apply that lesson.
The day was foggy in the Shenandoah Valley. Random openings in the haze allowed the morning sunshine to poke through. The Blue Ridge Mountains, however, were socked in. I wanted to go there for one last chance to capture the beauty of a Shenandoah fall.
With the hope that the sun would eventually burn off the overcast, I headed to Shenandoah National Park. By the time I arrived shortly after noontime, that is precisely what happened.
Driving along the park's extolled Skyline Drive is a joy at any time of the year. It is an absolute privilege to experience the fantastic colors of the fall foliage.
The park burst with scarlet, red, yellow, orange, amber, russet, brown and crimson. Each hue complemented the others. I drove in the fresh, moist mountain air with the moon roof open and the windows partially down, taking in the autumn's sights, sounds and pungent fragrances.
I made several stops to photograph the scenery and finally recognized my fatigue at Big Meadows, where I stopped for lunch. The combination of my emotional exhilaration and the numerous times of exiting and re-entering my vehicle had tired me. It was a reminder that my leg still had healing to do.
I retraced my route. Fog still rolled up out of the hollows and dissipated before my eyes. I continued to pull into nearly every overlook to capture the gorgeous splendor.
At my last stop, I reached for my camera, but it wasn't there. I quickly searched in the vehicle, but the camera was gone. I must have left it on a stone wall at the last overlook where I had paused for an afternoon snack.
In the 5-mile backtrack, my thoughts ticked off the options: It could still be there, someone may have turned the camera in or it was gone.
For most of my life, I have been my own worst critic. I berate myself when I err or let my emotions control my mood because of a negative situation. Not this time.
Remembering the morning's meditation, I mentally weighed the consequences of my lapse of concentration by leaving the camera. I also accepted the situation without self-judgment.
I had captured dozens of photos of the incredible scenery. Now they could be lost. I still had the day's experience, however. That would be serenity enough, camera or no camera.
When I arrived at the overlook, the camera was nowhere to be found. I used my best option: I returned to the Big Meadows visitors' center and reported my camera missing.
I headed south again, making a couple of more stops before I arrived at the Swift Run entrance station, where I access the park. I asked the ranger if anyone had turned in a camera. To my amazement, she said a young woman had given her a camera only 30 minutes ago. It was mine.
Of course I was ecstatic to have the camera back, but not as delighted as I was with my self-control. No anger, no negative thoughts, no self-blame had arisen.
It had been a fulfilling day. A morning lesson, time in nature, a senior moment, a trustworthy person and a personal watershed breakthrough brought deep contentment. I could not have been happier.
Bruce Stambaugh writes about nature, weather, hobbies and people, often using personal experiences. Much to their dismay, he also writes about his family. He uses humor and pathos when he can't think of anything else to include. To read more The Rural View, visit him at www.thebargainhunter.com.