A steady and exciting career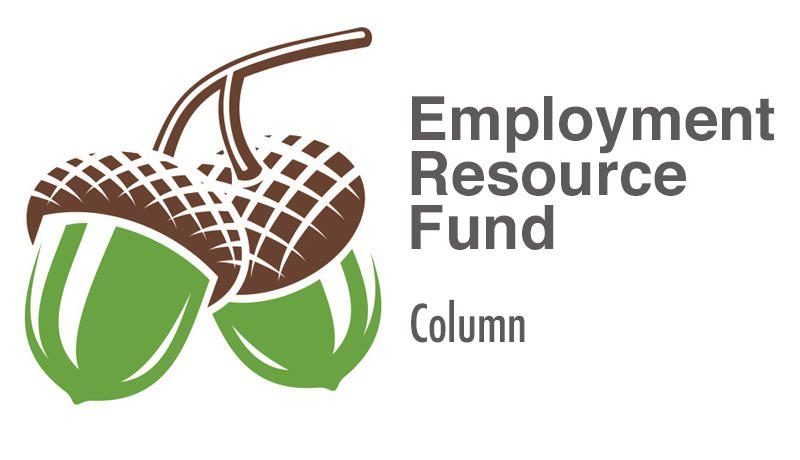 In an era of artificial intelligence and robots in the workplace, once vital skills and careers are fast becoming ordinary and redundant. As a result young graduates and people seeking a career change mid-life are faced with an increasing pressure to become consistently relevant to the job market in the long run.
Therefore, as humans compete increasingly with machines, we desperately seek jobs that challenge and push us intellectually, stretch us and allow us to grow, and most importantly stand the test of time. Essentially we need jobs that will stay at home in America, even in the face of recession or major shifts in market trends.
What if one existed? The truth is it does. Not just one, but also some age-long fields and emerging industries do offer long-lasting and fulfilling careers. Interestingly, even though some of them are right under our noses and pay significantly well, they rarely get mentioned when most people are making career decisions. Below are two industries that offer remarkable fulfillment with very bright prospects in terms of job security and salary.
Water and wastewater treatment: According to the American Water Works Association, 45 percent of the workforce in the water treatment industry (including municipal water and wastewater treatment) is due for retirement in about 10 years.
This represents potential loss of tremendous expertise and experience. Equally it represents massive job opportunities in the industry, today and in the years ahead. In this part of the world, certainly there is no locality — city, town or village — without a water supply and a water resource recycle facility (wastewater treatment plant).
As a result the skills acquired in the water treatment industry are easily transferable across state, city and county lines. So what does one need to work in the industry? Ultimately a water treatment license is a major requirement for long-term employment in the industry, of which a test is involved.
This is a large part of the reason behind the establishment of the bioenergy and water treatment management program at Ohio State University Agricultural Technical Institute in Wooster.
The bioenergy and water treatment program at ATI is a two-year Associate of Applied Science degree that prepares its graduates to work in the biofuel and water treatment industries, both water and wastewater treatment. Most importantly students of the program are rigorously prepared to excel at the licensing test.
Passing the licensing test does not guarantee that one is issued the license immediately. According to the state environmental protection agency, actual experience at a treatment plant must be acquired for a specified period before the license is issued. Hence, on passing the test, one is issued a prelicense with which they can work until the specified number of hours of experience is met.
Students of the bioenergy and water treatment management program at ATI are blessed with the rare opportunity of working closely in the forms of internship, practicum and field studies at the Wooster Bioenergy and Water Resource Recycle Recovery Plant, the municipal water treatment plant, and Quasar Energy group, which count toward their in-plant experience. As a result graduates of the program meet their hourly requirements in a relatively shorter period upon graduation.
There are license classes A, I, II, III and IV. Upon completing the program at ATI, graduates of the program skip classes A and I to take the class II license test straight after graduation. The program combines in-class teaching and extensive hands-on experience to prepare students for the workforce.
Alternatively there is a one-year certificate program specifically for people who are interested in the bioenergy and/or the wastewater treatment industry. Notably entry-level (class II license holders) workers can earn up to $45,000 a year with the opportunity to significantly increase their pay through largely available overtime work. In fact class III license holders can earn up to $65,000 a year while class IV license holders could make up to $100,000 a year, especially at bigger plants in big cities.
Bioenergy (biofuel production): Due to growing environmental concerns, the search for cleaner alternative fuels has spawned a new industry: biofuel production. Ohio has seven thriving bioethanol plants, several biogas plants and two biodiesel plants. As society looks to cut back on fossil fuel consumption, the bioenergy industry is set to grow even further. This means increasing job opportunities and job stability in the sector. Some graduates of the bioenergy and water treatment management program have already gone to work for bioethanol and biogas plants within the state.
Overall, graduates of the program can work in the following areas:
Technicians in the biofuel industry, operators in municipal water treatment, operators in municipal wastewater treatment, technicians in bioproduct plants (Cargill, DuPont and Novozymes), feedstock procurement analysts for biofuel and fermentation technology companies, sales support for engineering firms that design and/or build water treatment machinery, and field analysts and technicians in environmental consultancies.
For more information email Dr. Victor Ujor at ujor.1@osu.edu or call 330-287-1268.
Ujor is an assistant professor and coordinator of the bioenergy and water treatment management program at Ohio State ATI.