A little research goes a long way to help eliminate college debt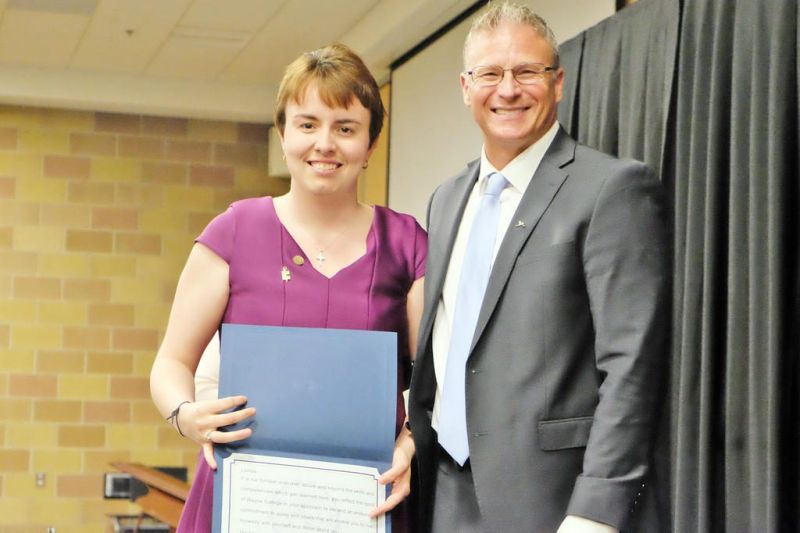 Over the past few years, the topic of college debt has repeatedly been covered in all forms of the media, along with the million-dollar question, "Is college really worth it?" The New York Times, Wall Street Journal and Washington Post all ran pieces asking this very question.
This debate continues today with different organizations trying to redefine success, pushing for high school students to enter the workforce upon high school graduation or for these very students to pursue a trade that requires on-the-job training such as electricians, plumbers, carpenters or masons.
Yes, there are success stories of wealthy Americans who didn't go to college, but overall there is overwhelming data that shows those with a college degree will earn significantly more during their lifetime than those without, according to studies done by Georgetown University and the Pew Research Center, to name a few.
So is it possible to get a college degree with minimal debt? Absolutely. It's all based on doing some upfront research and making smart decisions.
For those of you who are still in high school, you have the option to participate in the College Credit Plus program. This program allows qualified students to earn both college credit and high school graduation credit through the successful completion of college courses. This program is paid for by the state, so there is no cost to the family. College Credit Plus students graduate high school and already have many college credits under their belt.
For those who have already graduated, whether it was recent or years ago, there are still plenty of options to help make college more affordable.
Choose a college based on your future salary. For example if your ultimate career goal is to be a local teacher, the estimated starting salary for Ohio is around $38,000 per year, according to most career websites. Knowing college loans are calculated around 5 percent interest for 10 years, do the math or refer to one of those online loan calculators to help you figure payments. Will my future salary be enough to cover my monthly college loan payment, considering all other living expenses? If not, you may want to look at other college options.
Before you decide to take out that college loan, you should always complete your Free Application for Federal Student Aid, otherwise known as the FAFSA. This form is completed online at fafsa.ed.gov and helps determine your actual college costs. Completing the FAFSA will let you know if you qualify for any state and federal grants, which is free money given to you that you don't have to pay back. The FAFSA also needs to be on file to be considered for scholarships.
Scholarships are another great way to help pay for college. Not only can you apply for scholarships through your school, but also a number of local companies offer scholarships. Many are unaware of local scholarship opportunities, which is why research is so important. Even the smallest scholarships add up quickly and can help with other expenses such as books.
A great example to help with scholarships for both high school and adult students is the Wayne County Community Foundation. Over 130 scholarship funds can be found on their website at www.waynecountycommunityfoundation.org. They also publish a booklet each year.
For those of you already in the workforce, tuition reimbursement is another great option offered by local employers that can help pay for college. Some companies will pay for their employees' tuition upfront while with other companies the employee pays upfront and then is reimbursed by the employer at the end of the semester, based on grades. Each company is different, so you will want to check with your human resources department at work.
No matter what your career goals entail, it's always smart to put in a little research. A lot of these payment options also apply to other schooling options such as technical/vocational schools, adult educational facilities, apprenticeships or any type of college/university.
Beginning fall 2019, Wayne College will offer four-year programs in Early Childhood Inclusive Teacher Preparation, communication, nursing and business administration. These degrees can be completed entirely on the Wayne College campus and at Wayne College prices.
Communication, nursing and business administration are designed for new freshman, and the degrees will build as the first cohorts move through the programs. To learn more, visit wayne.uakron.edu or call 330-684-8900 to schedule an appointment with an admissions counselor.
Traci Carmony is manager of community relations at the University of Akron Wayne College. Whether you're deciding on a major/career, seeking local employment or polishing your resume, Wayne College's career services can help.