A surprising number of resources exist for job hunters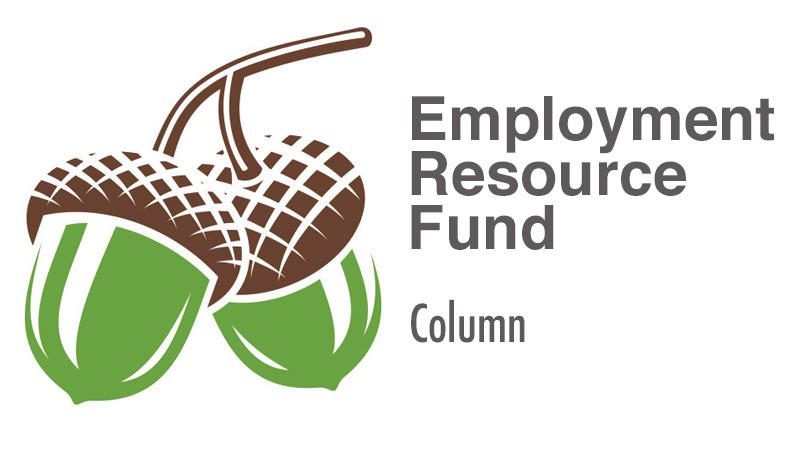 A number of organizations offer job support with free and low-cost assistance. Services provided can help people find that first job, transition to a new position or even put one on a completely new career path.
The public library's Working for You program provides free assistance with resume writing and revision by appointment. The library will print up to five copies of one's completed resume on quality paper and send participants home with an electronic copy on a memory stick at no cost.
To have a competitive edge in today's business environment, computer skills are essential. The library can assist with all levels of beginning computer training.
The library offers free one-on-one personalized sessions to fit one's needs including very basic skills for beginners. Those ready to learn more advanced techniques can be trained on email, Microsoft Office and more.
The library has many online resources. With a library card, one can gain access to the latest online training resource, Lynda.com. In addition to a wide array of computer training, Lynda provides access to more than 12,000 guided courses on subjects such as audio engineering, B2B marketing, mobile web, industrial design and more.
All of the library's free classes and online educational services are meant to provide basic instruction.
The library suggests connecting with an employment resource partner from around the county for other needs.
Goodwill Industries Services is more than just a store. The organization's assistance to job seekers encompasses the following areas: training and leadership development, comprehensive case management, career and education exploration and planning, educational or skill attainment, and work experience.
Community Action of Wayne and Holmes County features the Getting Ahead Program. This is a peer-to-peer mentoring program that focuses on lifting people out of poverty through knowledge, resources and employment. Participants spend time learning in a kitchen table-style talk session twice a week. Graduates develop life goals along with soft skills to offer employers.
If looking for instruction on preparing for high school, vocational schools or college exams, look to ASPIRE of Wayne County. ASPIRE offers beginning and refresher courses on reading, writing, math and English as a second language.
The Wayne County Career Center, the Ohio State University Agricultural Technical Institute and Wayne College also offer many courses that can broaden one's skills and increase employability.
Ohio Means Jobs is designed to benefit both employers and employees. Ohio Means Jobs has an extensive network of employment and training specialists to ensure job seekers have the necessary skills and desire to become a valued and dependable employee.
Support also is available for individuals currently incarcerated or returning to the community. Behind Bars and Beyond is an interfaith group of volunteer community members devoted to their advocacy and support to assimilate people back into the community as productive self-sufficient citizens.
Finally, based on feedback from employers and service providers, the Wayne Workforce Innovations Network was formed by the Wayne Economic Development Council to focus on the county's workforce-development needs, priorities and innovations. It tasks itself with ensuring there is a skilled workforce available to retain good companies as well as attract new industries. Partners in WIN include public school systems, higher education, social-service agencies and private employers.
The Employment Resource Fund is a local, self-sustaining work and education fund at the Wayne County Community Foundation. Its mission is to build a skilled workforce by awarding grants to local nonprofits that help students, clients or employees get jobs or better jobs.
To find out more or how to contact any of the organizations mentioned, call the Wayne County Public Library's adult services department at 330-804-4666.