Overcoming the barriers to employment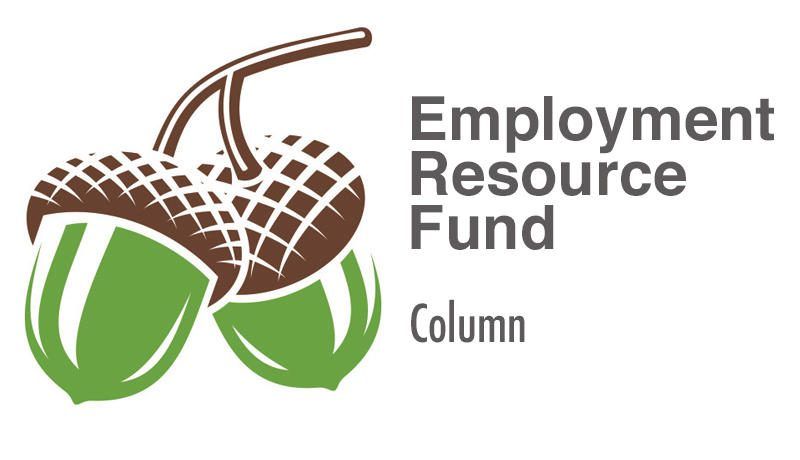 Employment opportunities in the area continue to expand. Employers are clamoring for workers. And yet for some potential workers, significant barriers to finding employment and staying employed remain:
Need for more education or training or stronger problem-solving skills, need for stronger soft skills, preparing an effective resumé, interviewing well, coming to work every day and on time, interacting positively with supervisors and work colleagues, managing finances, transportation issues, lack of adequate and affordable childcare, psychological barriers, lack of self-confidence, fear of failure, wanting to start at the "top," disability, past addiction issues or a criminal record, and racial, ethnic or gender identity.
Each of these requires a different set of solutions, especially because they are often interconnected. The good news is there are many local sources of help. A number of organizations and programs offer some direct aid, help individuals work through the challenges and/or sometimes connect with specific employers.
The following is only a partial list of helping organizations (Information about each is available on their websites):
Wayne County Career Center (the Aspire program), Job & Family Services and Ohio Means Jobs (job-seeking skills and employment information), Goodwill Industries (on-the-job training and mentoring, work-readiness help), OneEighty (drug and alcohol counseling, life skills classes), The Counseling Center of Wayne and Holmes Counties (job-seeking skills and job coaching), Community Action (Getting Ahead program), Wayne County Board of Developmental Disabilities (education, employment and transportation services), and Anazao Community Partners (re-entry services and other counseling programs).
New opportunities and programs continue to emerge. For those with felony records, for example, recent legislation has expanded the possibility for record sealing, and the Certificate of Qualification for Employment, which requires a judge's approval, may assist some workers. It also offers employers some protection from negligent hiring lawsuits and a federal tax credit.
Yet, even with all the resources available, it still takes hard work, determination and resilience. There will be setbacks, and it may be necessary to accept less than your dream job at the beginning, but that doesn't mean giving up on the dream. Recognize your challenges but acknowledge your strengths; find a program, group or individual that can help you do that.
Barriers to employment for workers affect employers too by limiting the applicant pool. But there is a potential, often untapped workforce (for example those in recovery from addiction or mental illness or those with felony convictions). And there is ample evidence people with these backgrounds can be hard-working, skilled, dedicated and loyal employees.
Many local for-profit employers have been and are willing to offer a second chance or to accommodate special needs or circumstances, and at least one successful new business initiative, the Joyful Café, was recently started in order to offer employment to people with disabilities. Locally and nationally there is a new focus on more inclusive and supportive employment (for example offering mentoring, short-term savings plans, micro-loans or connections to local counseling and other services).
We can increase the workforce and make sure as many of our fellow citizens as possible are actively participating in the economic life of our area, helping themselves and strengthening our communities.
The support groups are informal and welcoming. Members of the group offer each other their experiences with looking for housing and jobs, solving problems, and overcoming setbacks.
Susan Figge chairs the interfaith volunteer group, Behind Bars & Beyond, and helps organize twice monthly support groups for those returning from prison or jail. The group has helped sponsor research on second-chance hiring in Wayne County and on inclusive hiring and supportive-employment practices.
Email Figge at susan.figge@gmail.com.