Man creates gift to future learners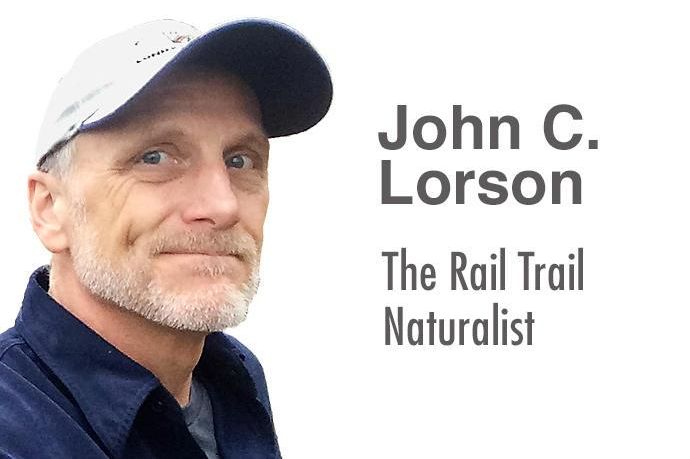 My colleague Kelly and I had the rare honor to hang out with a local conservation icon a few weeks ago when we visited Chippewa Middle School to do a nature walk with the entire fifth-grade class. The backdrop for our walk and talk was a beautiful successional forest that stands in what was once a beat-down cow pasture — a place affectionately named Parfitt's Paradise.
As the story goes, way back in 1973, a young and ambitious teacher at the school took a look at a 3-acre flag of school-owned property abutting the ball diamond and decided it might serve the world best as an outdoor science lab. He set to work digging holes, planting trees and working hard to remind folks there is great value in getting kids outdoors to learn about the natural world.
Now 50 years down the road, it's impossible to deny the impact of the place and the influence Dave Parfitt's life's work has had on generations of Chippewa students. It's also tough to quantify the joy Kelly and I both felt to have none other than Dave Parfitt himself along on our adventure with the fifth-graders. Now retired, Dave still volunteers his time in tending to the living lab he founded all of 50 years ago.
Red and white pines Dave himself toed into the soil as a young man now tower over a full and vibrant forest filled with an understory of native plants and scurrying wildlife. Mr. Parfitt is quick to point out a patch of poison ivy and enumerate not only its danger, but also its benefits in a natural ecosystem.
"It may not be great for us, but the wildlife loves it," he reminds all, and the kids hang on his every word.
"Mr. Parfitt, my mom says she had you when she was in school," shouts one little voice. "I don't think you could be that old."
I would tend to agree with the kid. To watch him in his own environment is to a see a man that remains ageless. The only evidence to the contrary are the cherry, maple and walnut trees that scrape the sky where a mess of bare ground once stood and a man with a plan set to work.
As for my part in the day's lesson, I spent a good deal of time talking about what happens when there isn't a good steward available to nudge nature along in the right direction after a patch of land has been abused and abandoned.
Beyond all the wonderment of the maturing successional forest, my kids and I hiked a little further to a nearby former crop field that had been left to its own devices sometime in the last five or 10 years. Now teeming with all the things we don't like to see in a native Ohio woodland — garlic mustard, cressleaf groundsel, multiflora rose, wild parsnip and poison hemlock — I dubbed the place the Invasive Species Hall of Fame. The lesson there, of course, was the old nature abhors a vacuum speech and the idea that when good things are removed, bad things are usually quickest to fill the void.
Had it not been for his visionary thinking, Mr. Parfitt's little chunk of paradise would be just another weed-choked briar patch. Thank you, Dave, for creating an enduring treasure.
If you have comments on this column or questions about the natural world, write The Rail Trail Naturalist, P.O. Box 170, Fredericksburg, OH 44627, or email jlorson@alonovus.com. You also can follow along on Instagram @railtrailnaturalist.