Hit the ground running in January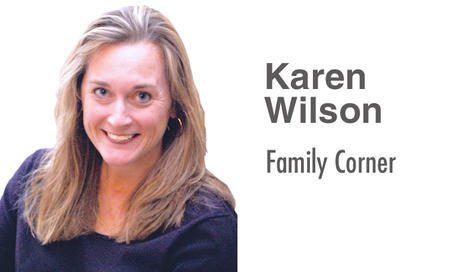 Are you ready to get a fresh start in the new year? I know we usually don't think about goals and resolutions until the new year is about to start, but how about trying a new twist this year?
Take a bit of time over the next week or two to consider the year to come. What would you like to start or stop? What new things would you like to try? Where would you like to go? What financial issues would you like to address? What routines would you like to implement? What fitness or nutrition milestones would you like to meet?
Now what steps do you need to take before 2022 begins to hit the ground running on Jan. 1? Do you need to join a gym? Buy a treadmill? Set up a budget? Decide a strategy to stop a bad habit? Do you need to make travel reservations or research possible destinations?
How could the people around you help you to meet your goals? If you are the type that friends and family find hard to select gifts for, let them know some of your ideas for the year to come. They may find it a great opportunity to help you on your way by supplying some of your needs.
A friend of ours showered his wife with running goodies when she expressed an interest in a regular running program. He knew just what to get for her, and she joyfully put all the presents into action.
Whether you let others in on it or not, start making lists of what you need to get your goal started or actions you need to take. Do some of the preparation steps now so it will seem natural to simply start your progress as the year begins.
Perhaps your goals will mean your family needs to make some schedule or other adjustments. Making a big change all at once can sometimes be difficult. Consider taking small steps during the last part of this year to set everyone up for success as the new year begins. The changes will likely be easier for everyone to handle a small bit at a time.
If you will need a particular space in your home to meet your goal, start clearing and preparing the area now. As you clean and decorate for the holidays, consider how to arrange things in a new way or start decluttering or clearing the space you will need.
Start acquiring the supplies you will need.
What else will help you get going? Have you purchased an organizer, calendar, journal or app to help you schedule your time and track your progress? Research what might work for you or try one or more to see what you like.
If you have tried to reach a goal in the past without success, how do you plan to make this attempt different? Write down your strategy and set up reminders so you review the goal and the strategy regularly.
By putting in a little legwork now, you can get a great start in the new year and enjoy the holiday season.