Summer brings new expectations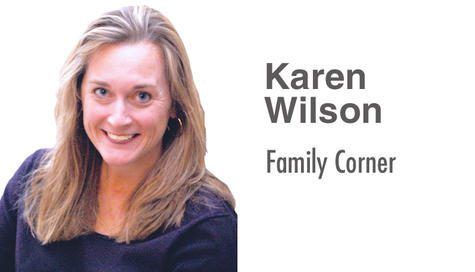 What's on your children's activity list for this summer? Will they explore new interests, see new things or imagine exciting futures?
Do your children want to try hobbies you know nothing or little about? Are there things they want to investigate but you don't find interesting? Or would you like to join them in learning new things?
Our family has been through about every combination of learning together and learning separately.
To start, I have almost no craft skills. Fortunately, my sons have inherited wonderful abilities in that area from their father. I say I'm here to prove creating things with your hands is not something that's easy for everyone. So I tend to be the one who facilitates and encourages their endeavors.
For years, I bought telephone and other types of wire for my son for his birthday. He always had it as his first request because he liked to weave the wires into the things in his imagination. He made everything from cartoon characters to intricate renditions of real animals.
And yes, I did give my son coal for Christmas. He developed an interest in blacksmithing, so coal for a forge topped his list. To help him learn and figure out how to set up the things he needed on the cheap, I supplied several books as well. When he gets a break from work and school, hot day or not, he's happily working metal.
By contrast, when my kids started thinking about raising animals, I was much more involved in learning with them. Although I didn't grow up on a farm, I did live right across the road from my mother's parents' farm, frequently spent time at my aunt's farm and visited my other grandparents' dairy.
Consequently, I knew some things about farming but had not been the responsible party. I had just had the fun of feeding bottle babies, planting and harvesting in the garden, and riding the pony.
So when we talked about getting chickens, all I remembered on the subject was collecting eggs with my cousin. Actually raising and caring for the birds fell into a different category. After investigating breeds and putting some chickens on order, we read books on how to keep them alive and thriving.
In the years since, we have worked together to raise ducks, sheep and cows in addition to our chickens. Yesterday, our first lambs of the season made their appearance.
With all the recent remote-learning requirements, kids have spent even more time than usual in front of screens. Consider how you can get them doing other things.
The weather has been gorgeous and sunny this week, so I'm ready to get my vegetables in the garden. Would your kids like to grow some things this year? Even if you don't want to take on a whole garden, you can grow in containers or put some herbs in the window sill. You could even just do some sprouts in a jar.
Whether it's learning to play an instrument, ride a bike, hike a trail or venture somewhere new, summer holds wonderful potential for you and your children to explore new possibilities.
Good luck. Enjoy.