The month of March does not have to be maddening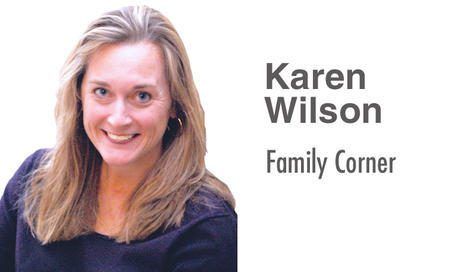 I'm outside a lot, even in cold winter weather, so by March, I'm ready to head outside without putting on layers and boots. I have had enough of ice, snow and mud. So how is March for you, maddening or marvelous?
If you fall into the maddening camp, here are a few things to move closer to marvelous.
Do you feel like you are in a rut? Change things up a bit.
When was the last time you tried a new recipe or 10? Have you tried a new food lately? The internet abounds with recipes of all kinds. Pick a few and try them. Get the kids in the kitchen to make special treats or encourage kids to make a meal all by themselves.
How is your workout schedule going? Did it survive beyond a new year's resolution? If not, get it rolling. Exercise is great for lifting moods. Try directing your efforts by signing up for a race or other activity. Commit to taking a class and attend regularly. Find a friend or family member to train for an event or go to class with you. Hold each other accountable.
Feeling tired? Need more sleep? Skip television and go to bed early while the sun is still going down a bit early. Later in the spring, the light will stay longer, and you will want to enjoy warmer weather activities. Put habits in place now that help you get the sleep you need.
Now is the time to get rid of clutter that may have snuck in over the winter. While you're still stuck inside, clean out closets and drawers. Get rid of piles. Thin out the clothes in your closet. You won't want to do it when the weather really gets nice, so do it now. Help children choose toys to give away or donate.
Anticipate the months to come. What are your favorite things about spring and summer?
Get things ready for your summer garden or flower bed. Decide what you want to plant and where. Purchase seeds, fencing, containers or other supplies. Start seeds so plants will be ready to go in the ground in May.
Make preparations and plans for summer. Arrange vacations. Plan celebrations for holidays such as Memorial Day, Mother's Day, Father's Day and the Fourth of July. You're more likely to have the time now.
What did you want to do over the winter that you didn't do? Were you hoping to read more? Were you hoping to put together another jigsaw puzzle? Did you buy yarn but didn't have time to make the scarf? Did you buy a course but haven't completed it? Do it now. You have some time left before the warm weather arrives. Use these last days of cooler weather to finish up those projects.
March doesn't have to be maddening. It can definitely be marvelous. You may just need to take some time to assess your situation, change some things, add some things or finish some things.
Here's to a marvelous March.