Time for a spring reality check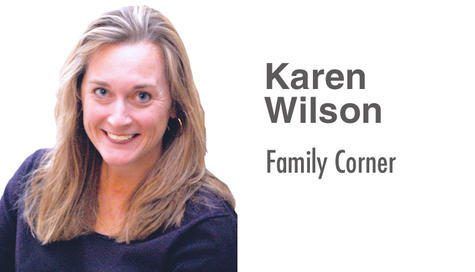 So how are your goals for 2021 coming? Are you still working on them? Have you given up? Did you even set goals for 2021?
The changing of the calendar year often prompts us to review the year ending and consider the one just beginning. However, by March we have often left our goals behind or simply failed to act on them. Time for a reality check.
So when you set your goals, did you break them into smaller steps and give yourself target dates for each? If not, try doing so now. You can revive something you have been wanting to do or move a stuck project forward.
Try picking a few simple things to get progress started. Find a website or podcast on the subject. Fill out a necessary form. Just take one small step toward the goal.
If you want to get in shape, walk a mile or a quarter mile, buy running shoes, or sign up for a class. If you already work out regularly but want to get more serious, pick a training plan and select a date to start.
Do you want a well-stocked pantry? Buy an extra bag of flour or sugar. Write a list of future things to buy. Prioritize the list and purchase as you can.
Would you like to grow more of your own food? Pick a spot for your garden or select some containers. Start building a raised bed. Buy some seeds.
Is writing a book on your mind? Find time to write 100 or 1,000 words per day and start ramping up. Or set aside 20 minutes a day to dedicate to getting words on paper.
Need to clean out the clutter in a closet? Pick one thing each day to throw away or donate. When the box or bag gets full, take it to the trash or donation center right away. The extra space will help you build momentum for further clearing.
Do you have a packed filing cabinet? Clean out or organize one file per day to start. Don't know where to start? How about that oversized file with product instructions and warranties? Often the paperwork stays with us longer than the product. Or start with the fattest first. Or start with "a" and keep going.
Would you like to cook more meals at home? Pick one or two recipes to try. Decide on an evening each week to enjoy your creations.
Are you struggling with meal planning? Make a list of your current favorites. Assign one to each night for a week. Consider your schedule. Which days need something ready in the slow cooker when you get home? Which days just need something light? Do you have a day you could make meals ahead?
Do you want to learn a variety of new skills? Pick 12 and assign one to each month. I've seen suggestions for 52 per year, one for each week, but that seems like too much to me considering other life activities and responsibilities continue.
Break projects down into manageable steps. Do just the first thing and let it lead you to the next. Soon your goals for 2021 will start to take shape.