The pros and cons of what is still to arrive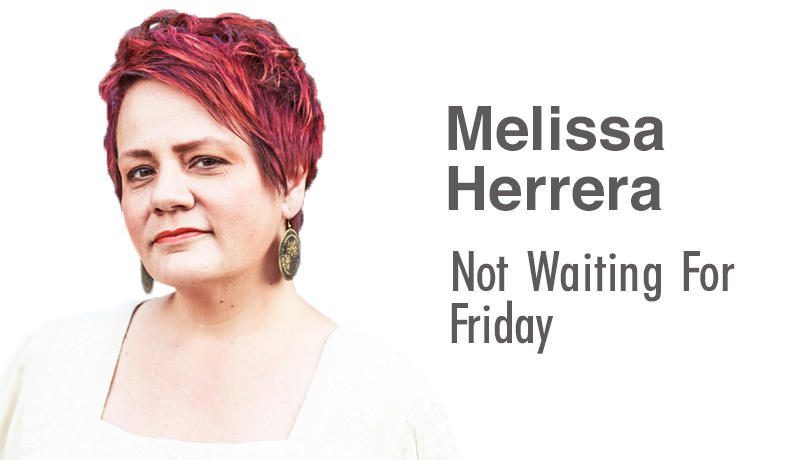 The snowbirds have cleared out, and we are left with the lovers and haters of snow here in Ohio.
Luck abounds for those who dislike the white stuff as we haven't had much to speak of — a few snowy, blowy inches was all we could muster. Frigid weather set in right before Christmas, and I was in my glory watching it blow past my window like the blizzard of my youth.
There was much more snow back then, but I stood by the front door in my seldom-used, thick socks and marveled at the scenery. The snow whipped and whirled around my Christmas decorations on the porch as the perfect scenario fell fiercely into place. Never mind it all melted a week later. I had my white Christmas.
My red Dutch oven has been getting a workout. Recently, I've made garden meatball stew, beef and noodles, and chile colorado that we sopped up with homemade flour tortillas. George has been rolling out batches of tortillas that get softer with each try. Neither one of us has ever mastered the technique, but I don't mind trying them time after time. The thick, red chile sauce was tangy and hot on my tongue, and the pork was melty soft.
The art to making any type of chile sauce — dried chili peppers like guajillo, ancho, pasilla or Arbol — is soaking the chiles in the hottest water manageable, then blending with bouillon, onion, garlic and salt. It is an art that, when you get partially right, you weep with the goodness that is held on the spoon.
I had no idea how to make a red sauce that didn't have tomatoes as a main ingredient, and learning this technique has taken me years to perfect. If I could just perfect a chicken tamale recipe, all would be well in my kitchen.
I've been haunting the corners in the upstairs of our little crooked house. I'm a wraith with an old, rust-colored cardigan wrapped around my shoulders as I investigate the corners of each room, slipping through the dust motes that dance in the air. I know her every creak as the cold wraps around her, the way the walls expand and release and the way she sighs heavily as her 87-year-old frame beds down for winter hibernation.
I've been going through Christmas decorations, boxes of knickknacks and examining my growing vintage coffee cup collection. I'm sifting and sorting in anticipation of new things and fresh scenarios. The rooms grow cozy as the old furnace sends its warm air up through the vents, and I exhale as she hugs me tightly in our 27th year of residing here.
Staying comfortable is so easy.
I've never been one to make a pros and cons list for things we want to do. I should become more of a fan of this because when the con list is a mile long for remaining in place, it means I'm listening to my heart and not my head.
I'm a sentimental fool sometimes, afraid to put "do" into action, but I embrace her because without us wistful souls there would be no romance left in the liminal spaces of life. Transitions are the hardest place to be when you can't make up your mind to move forward, wanting to remain in the nest where it's cozy and warm and the couch looks inviting.
There's a place in Youngstown that turned a 110-year-old house into a pizza joint that also serves specialized meals to groups of people. They have their own bottled wine, and the overall vibe has beckoned me to make the drive and check out what all the fuss is about. When it's warm, they serve meals in the backyard, and the casual feel from what I've seen looks very special.
I go back and forth with dreams I've had and the ones I need to lay down. I'm a transient ghost weaving through my own dreams, discarding those that won't work along the way. If you can decide to drop everything you love or inhabit, are you connected to it or just moving through life to the next thing? I feel things too deeply, but that just means I know how to love. Winter blankets the outside of my home, and the cold air on my face helps me face new and exciting realities to come.
Melissa Herrera is a columnist, published author and drinker of too many coffees based in Holmes County. You can find her book, "TOÑO LIVES," at www.tinyurl.com/Tonolives or buy one from her in person (because all authors have boxes of their own novel). For inquiries or to purchase, email her at junkbabe68@gmail.com.