Kentucky-born, I never faked a southern accent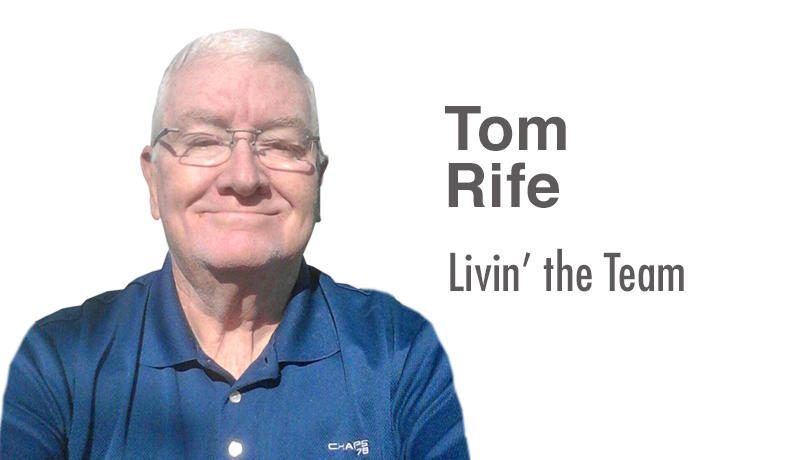 When you're granted the privilege of writing a weekly sports column, you don't always hit the nail on the head. Sometimes you just have to "man up" and admit you're perfectly capable — and guilty — of missteps.
In the course of trying to inform and, dare I say, entertain your readers, one might even intentionally step "outside the lines" a bit just to make a point.
Case in point: my "Livin' the Team" effort of April 29, 2021, when yours truly brazenly predicted the "Who's In?" college football playoff brackets would be filled with Alabama, Ohio State, Oklahoma and Notre Dame.
And why not? It was only April, the time of year when it probably would have been more scholarly to expound on the ins and outs of another new season of Major League Baseball. Maybe it just wasn't the time to roll the dice and "Roll Tide" with a little CFP forecasting.
Obviously, 75% wrong is hardly within the bounds of "margin of error." So, first and foremost, my heart-felt apologies to those whose loyalties rest in Ann Arbor, Athens (Georgia) and Cincinnati. We now know the Wolverines, Bulldogs and Bearcats have landed the latest "Who's In?" berths, along with the Crimson Freakin' Tide, which earned the No. 1 seed, thanks to 'Bama's "statement win" drubbing of previously unbeaten Georgia in the recent SEC championship hoedown.
My condolences also to the fans of the Buckeyes, Sooners and Fighting Irish. I never meant to lift your hopes up so high, only to result in such a numbing, tearful letdown. Remember: it was April, and at the time, being in your camps seemed fairly rational.
Of course, we're all now left to navigate the river of 43 bowl games that will flow between the always-titillating Bahamas Bowl on Dec. 17 (Middle Tennessee vs. Toledo) and the National Championship on Monday, Jan. 10 (Cotton Bowl winner vs. Orange Bowl winner, 8 p.m., ESPN).
For the record, it's No. 1 Alabama vs. No. 4 Cincinnati in the Cotton (Dec. 31, 3:30 p.m. on ESPN) and No. 2 Michigan vs. No. 3 Georgia in the Orange (Dec. 31, 7:30 p.m. on ESPN).
Reluctantly, and for entertainment purposes only, it's now Dec. 11, and I'm going with Saban to win it all for the eighth time in his college football coaching career.
Who knows? The prediction could wind up being another one of those infamous "Livin' the Team" missteps.
And by the way, I'm going with Toledo over Middle Tennessee, if for no other reason that it was in The Glass City where Saban began his career as a head coach when he was hired by the University of Toledo on Dec. 22, 1989. Coming off 6-5 seasons in both 1988 and 1989, the Rockets found quick success under Saban in 1990. With a 9-2 season, Toledo was co-champion of the Mid-American Conference.
So there.
Speaking of missteps, I would be remiss in not mentioning the one and only Brian Kelly, formerly of Notre Dame and now of Louisiana State University. Kelly's attempt at southern twang when he addressed the Tigers' student body a few days ago was classic, comedic and just plain pathetic.
The next time the Massachusetts-born Kelly tries to fake a southern accent (hopefully, there won't be "anutha" next time), I suggest he spend a few hours with political commentator James Carville, the Georgia-born LSU alum. Among his many popular undertakings, Carville once voiced the cartoonish cameo appearance of Judge Roland McFarlane in the "King of the Hill" episode, "Jumpin' Crack Bass."
That TV nugget provides all you (and Kelly) will ever need to know about hillbilly heritage.