Supply chain worries? Order these now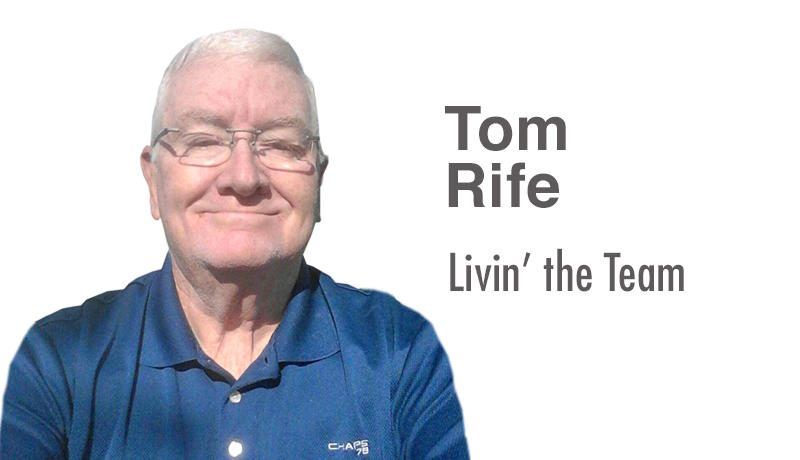 Experts say the supply chain is all kinked up, and on-time delivery of some Christmas goods could fall victim to the backlog. So I suggest everyone still planning to order that perfect gift for the football fanatic in their orbit "get a move on."
That's what my mom always said when we were runnin' late for school. She never told me to "bust a move" because she was convinced I couldn't dance.
In the spirit of the holidays — I've already spotted some Christmas lights in nearby neighborhoods — here are 10 red-hot gift suggestions guaranteed to be in short supply:
1. Odell Beckham, Jr. blow-up doll — Warning! Fragile! Flammable! Handle with extreme care! Inflated with highly volatile free agency. Hit to ego could result in massive fire akin to the one that destroyed the Hindenburg dirigible on May 6, 1937, over the Lakehurst airfield in New Jersey. Top-seller!
2. Rodgers Truth de Aaron Toilette — Similar to the popular fragrance made famous by Calvin Klein but manufactured and distributed in Green Bay, Wisconsin. Long-lasting aroma created especially for quarterbacks wishing to "mask" their vaccination/immunization status; comes only in 3.4-ounce bottles shaped like footballs. Note: not eligible for "Patrick Price."
3. "At Home with Baker Mayfield" board game — Computer games are king, but for family fun, roll the dice and give this one a try. "Sooner" or later, you'll be able to interact with Baker and wife, Emily, to create a whole new series of TV commercials showing the couple living in perfect harmony in their spacious lakeside abode. Unique feature: pass go and collect $200, only if the Browns win a playoff game this season.
4. Patrick Cologne and Spray — This genuine product is said to have a "rich and daring scent with fresh green notes of fern and pine, warmed with the woody notes of oak moss and patchouli." For the record: under scrutiny in Kansas City area, but Sunday sales pitches still working.
5. Urban Meyer humble plant seeds — The football fan/gardener in your life can cultivate a crop anywhere, even on a Florida beach. One packet does the trick; best when grown in (not with) pot. Gently stir into any tasty humble pie recipe, bake for 17 Sundays at doom temperature and serve warm with pig's skin.
6. The Official Carrie Underwood Carrie-okee Machine — No need to wait for Sunday night with Al and Chris. Slip into something short and bedazzled and belt out a song or two. Put on a show for the snoring couch potato who refuses to budge. Bonus: Your husband will like it too.
7. Detroit Lions 12-inch yardstick — Be a ruler in the NFL! Ideal for any coach whose team struggles to put points (and W's) on the board; this specially designed tool means your offense always plays on a "short field." Free with each purchase: the all-new Detroit Lions 9-yard Chains/Down Marker set.
8. The Tactical Invisible Pylon — "As Never Seen on TV." Designed to speed up the thorny instant replay process. Manufactured by — who else — Bell & Howell. Only three easy payments of $19.95! Order now! (Shoppers who bought this also bought the Tactical Invisible Goal Line.)
9. Tom Brady Fountain of Youth Getaway — This all-expenses-paid trip is the ultimate stocking stuffer. Travel to historic St. Augustine aboard Santa's innovative plug-in sleigh. Discover the secrets of the Buccaneers' ageless wonder. See hundreds of under-inflated footballs on display inside Ripley's Believe It or Not! Museum. Join tour guides Father Time and Gisele Bundchen and bathe in the fountain's magical waters. Senior rates available. Check dates for availability.
10. Erin Andrews Styling Gel — Foolproof weatherproofing for your hair. Look stunning "weather" you're standing in a downpour in the endzone or prowling the sidelines in 95 F heat/95% humidity. Stuck outside the locker room with Mike Tomlin? No problem, even with the close-up camera shot called by your director; endorsed by Michele Tafoya, Troy Aikman, Terry Bradshaw, Bernie Kosar, Jim Cantore, Lady Gaga, Steve Kornacki, all residents of the North Pole and The Grinch.
The supply chain must not steal Christmas!