An autumn ode to the homely hot dog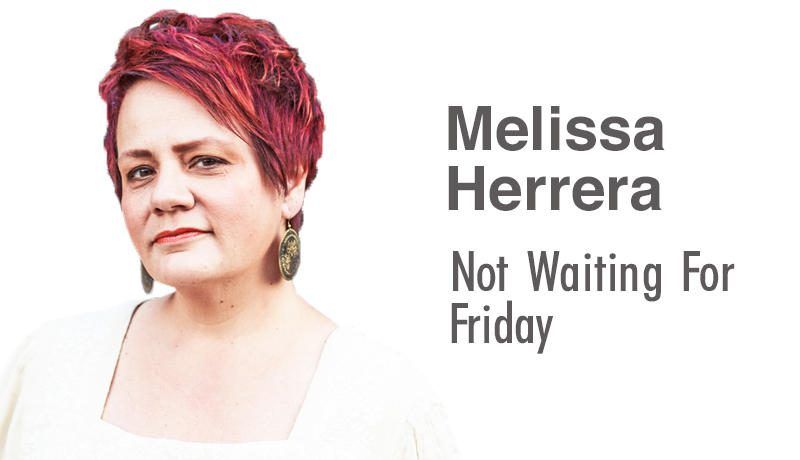 I looked in my freezer and saw a pork tenderloin, one package of ground turkey and boneless pork ribs staring back at me. I looked away from my choices and thought about what used to fill the freezer, things like ground beef, beef cubes and other various beef choices. But I've resigned myself to beef going out the door and leaner cuts of meat coming in. I can't forget the pale package of tilapia that also was nestled amongst the pork.
Spices make the meal. Never forget.
Mondays have become soup nights, sometimes meatless Mondays as well. Our vegan daughter always applauds us on those nights if she finds out, but we are stealthy when we sneak in a cut of steak now and again. I remind myself we also need to live, and if that means a bite of steak once a month, then so be it.
But soup. The air has changed, and it's grown chilly in the mornings and evenings, the reckoning of colder weather making my toes long for the socks I won't put on until November. My Birkenstocks will be my go-to until the snow forces me otherwise. I make soup year round, but something about fall makes me grab my red Dutch oven quicker than any pot in my cupboard.
I had decided on the ground turkey, knowing I could turn it into a passable soup. I did peruse some recipes but mostly just wing it when it comes to soup: onion, garlic, great northern beans, fire-roasted tomatoes, minced jalapenos, spices (smoked paprika and chili powder), avocado and queso fresco for toppings along with tortilla chips. As I heated up the olive oil to brown the turkey, my mind fell to the package of hot dogs sitting in the fridge.
Let me take a minute to talk about my love affair with hot dogs. I will never, ever be parted from them and their salty flavor. I love them burnt over a fire, crispy over a grill and crackled perfectly in the air fryer. I love them scrambled in eggs or boiled and tucked inside a bun with a rich coney sauce. My husband does not understand this love affair and complains every time I make them.
But I thought about the flavor panel I was creating inside this soup and knew sliced hot dogs would go perfectly. I cut them up in a jiffy and threw them in the pot with the onions and ground turkey as they were frying. I salivated thinking of those crispy, browned edges that would later melt in my mouth.
As my soup was bubbling, I caught up on a podcast I'd been listening to, lounging in my favorite chair in the kitchen. Soup night is nothing if not easy. Then when it was time, I crumbled up the cheese, sliced up the perfect avocados that had been on sale for 79 cents at Walnut Creek Cheese, made some Mexican-style sour cream (stir a little milk and a dash of garlic salt into the cream) and ladled some steamy soup into bowls. It's one of those meals you can't wait to dig into.
George might not love hot dogs as much as me, but he ate two large bowls. The queso fresco melted into the soup along with the sour cream, and if you've never had avocados floating in soup, I suggest you try it. I crumbled the chips inside for that crunch, and as I downed my first bowl, I closed my eyes in satisfaction.
You can laugh at my hot dog love (and yes, I know they're worse than a cut of beef), but I'd rather go out having lived than not. As George finished up his second bowl, he said to me without even looking up, "Put this recipe in the cookbook."
And that, my friends, means it was delicious.
Melissa Herrera is a columnist, published author and drinker of too many coffees based in Holmes County. You can find her book, "TOÑO LIVES," at www.tinyurl.com/Tonolives or buy one from her in person (because all authors have boxes of their own novel). For inquiries or to purchase, email her at junkbabe68@gmail.com.