Batman may be 83, but he's aging well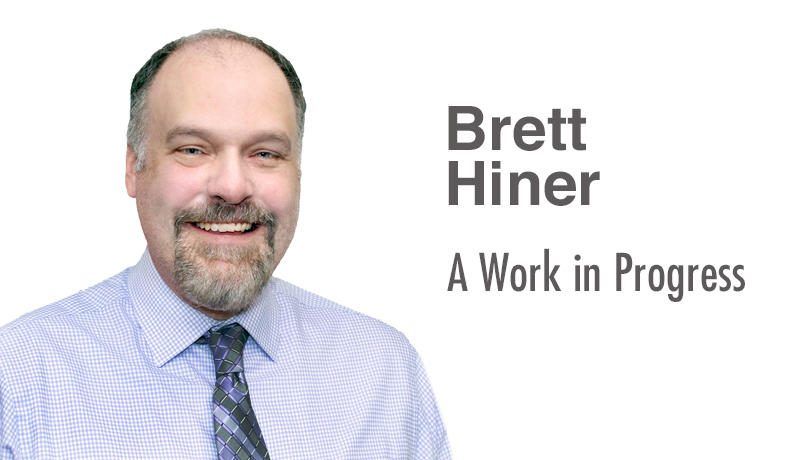 In a few months, Batman will celebrate his 83rd birthday. Think about that for a moment. He has survived WWII, the Korean War, bell bottoms and disco, mullets (sorry, they look as ridiculous now as they did in the '80s), and grunge music. It is a credit to Bob Kane and Bill Finger that their creation was so unique, so well-developed that hundreds of writers and artists have gotten to play in the Gotham City sandbox for over eight decades.
When it comes to film adaptations, credit Tim Burton and his cast of Michael Keaton and Jack Nicholson for creating the template for what has become the explosion of superhero films on screen. Sure, Richard Donner's "Superman," starring Christopher Reeve, came along first, but it was Burton's realistic take and affinity for the source material that paved the way for both DC and Marvel to begin their box office dominance.
And now 10 years since the last solo Batman film on screen comes the latest vision of the brooding superhero, director Matt Reeves' "The Batman," a gritty, crime noir film that feels more at home alongside "The Enforcer" and "Bullitt" than, say, "Dr. Strange."
That is a credit to Reeves and co-screenwriter Peter Craig, who did not feel the need to get bogged down with 80-plus years of comic book canon, most notably not showing us another version of Bruce Wayne's parents getting murdered on screen (for the fourth time), which of course starts Bruce on his nocturnal journey.
Instead, this film begins in year two of Batman's existence. Here, he is already cloaked in black, gadgets already attached to his utility belt and a Batmobile already designed and constructed more for speed in a Rocket League video game than for an all-out assault of gunfire and bombs.
The most notable improvement comes with the established relationship Batman has with Lt. Gordon, played by Jeffrey Wright. His Gordon, approaching every scene with a scouring eye, becomes the moral center of the film. It is a fine line a cop must tread when allowing a vigilante into detective work, let alone into a crime scene, but Wright never plays it out of ineptitude. He knows if they are to catch the serial killer wreaking havoc on Gotham's most notable dignitaries, they will need each other to be successful.
And it is Bruce Wayne/Batman's detective work that makes this film feel so much more different than any version we have seen before (which also explains the almost nearly three-hour running time). As a result, the assault on Gotham City feels more like a slow burn that is not quite as anxious to get to the next big explosion that has become so synonymous with the superhero genre. In this Gotham City, if the bad guys are going to be caught, it is going to have just as much to do with the brain, as with the brawn.
We get to see Bruce Wayne and Alfred working on algorithms and puzzles, we nod in approval as Bruce takes out a contact lens that also serves as a recorder of crime scenes, and we cheer as he enlists the help of Zöe Kravitz's Catwoman to help break into the lower level of The Iceberg Lounge, a seedy, rave environment for those guilty of crimes that also serves as a safe haven of sorts for those worried about the Riddler. And speaking of The Riddler …
The cause of the aforementioned high-profile murders comes at the hands of The Riddler, played, with all the realistic derangement that keeps one up at night, by Paul Dano. His first murder comes in the first five minutes of the film, and it is clear from the onset that any moment in which the character appears on screen, the audience will feel unsettled. He plays the character so well and so differently from typical screen villains that when he is finally caught, a moment ruined via the film's trailer, it is almost a letdown because of the time-consuming build-up.
Reeves' artistry in the film is a wonder, and cinematographer Greig Fraser's work makes one consider how long it took to set up some of the bigger set pieces. He deserves accolades alone for his unique skill of putting us in the cars of Batman and the Penguin during a chase scene that will have fans of "The French Connection" cheering in their seats.
Naturally, however, the film boils down to the man inside the cowl, and Robert Pattinson is a fine choice because he is willing to fully embrace the weird, dark instincts one must have to portray Batman. His Batman/Bruce Wayne is a dark take but is not a depressing one. The humor is there. It just needs to be pulled out by the characters that surround him, and Reeves' ensemble cast is up to the task.
Ultimately, "The Batman" will scare you, intrigue you with its mystery, excite you with its action and likely amaze you with its realistic tale about Batman's attempt to clean up the mafia-riddled city.
Whenever dealing with a character this old, with numerous film iterations, comparisons are inevitable, but I think it is a disservice to compare it to any other Batman film. All superhero films, after all, fall short of Christopher Nolan's "The Dark Knight."
But in Matt Reeves' "The Batman," it is safe to say that, for an 83-year-old, the character has aged rather well.
Letter grade: B+