Be SMART with winter wellness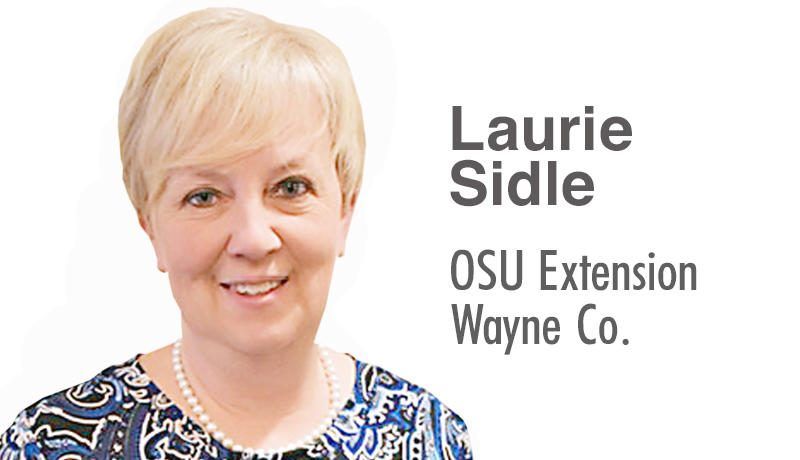 We're almost through the first month of the new year. How's everyone doing?
I read January has been dubbed the Monday of Months because it's the most depressing month of the year. The holidays are over; we're deep into winter with colder temperatures, shorter days and fewer hours of daylight; and our moods may have shifted.
The winter blues can have us feeling more down than usual, sad, less energized or less interested in activities we normally enjoy.
There's no clinical diagnosis for the winter blues, but experts at the National Institutes of Health say the condition is common and usually clears up on its own in a fairly short amount of time.
Seasonal affective disorder, though, is different. It's a well-defined clinical diagnosis that's related to the shortening of daylight hours, according to the NIH. It interferes with daily functioning over a significant period of time.
A key feature of SAD is it follows a regular pattern. It appears each year as the seasons change, and it goes away several months later, usually during spring and summer.
Symptoms of SAD include changes in appetite or weight and sleep patterns, fatigue and decreased energy, inability to concentrate, irritability, social withdrawal, sadness, anxiety, and hopelessness. SAD may require treatment from a medical professional in the form of light therapy or medication.
Dealing with the winter blues is more manageable. It's as simple as taking the right steps to enhance our mental and physical health.
Here are some tips from Ohio State University Extension Family and Consumer Sciences:
—Practice self-care: Eat healthy, well-balanced meals and get enough sleep. Adults should aim for seven to nine hours of sleep a night.
—Find ways to relax: Take walks, spend time in nature, do outdoor activities, have an outdoor fire or watch the stars.
—Connect with others: Even though it's natural to want to hibernate on these winter days, it's important to stay in touch with people.
—Practice mindfulness: Be present in the moment. Take time to taste what you are drinking or eating. In conversations with others, look at them and listen with empathy and compassion. Be still. Tell yourself, "I'm here, and it's right now."
—When possible, practice focusing on one thing at a time: This may mean closing applications on your computer or putting away some things on your desk.
"It's almost like a brain break," said Shannon Carter, FCS extension educator in Fairfield County. "It's a gift to your brain to do one thing at a time."
—Put down the phone, shut off the computer and take time away from technology. "The constant pace of all the notifications we get throughout the day on all of our forms of technology is taxing on our brains," Carter said, "and it's hard to be mindful."
Spending too much time looking at a digital screen can disrupt your brain's sleep cycles, leaving you feeling restless and exhausted.
—Seek new experiences: Find something that adds joy or purpose to your life. Art activities such as drawing, painting, coloring, writing and taking photos are naturally mindful and can be a great way to calm your mind and improve your focus. In fact, just seeking a new experience can be transforming because you can see the world in a new way.
—Write notes expressing gratitude and kindness, volunteer, laugh, and play. All these activities create a sense of purpose and overall wellness.
—Set a SMART goal for winter wellness. That's a goal that is specific (one you can clearly meet), measurable, attainable, relevant (fits your need) and timely (is your target date for your goal).
Remember sunnier days are coming. Every winter has its spring.
Laurie Sidle is an OSU Extension family and consumer sciences program assistant and may be called at 330-264-8722.