Here's the message: Work hard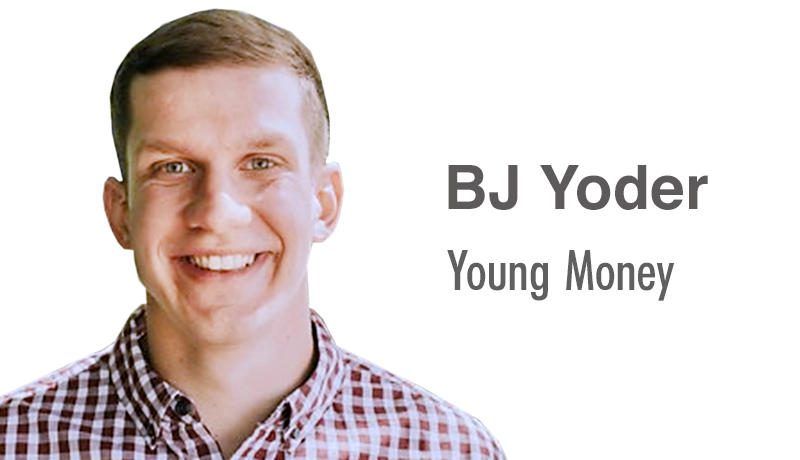 When we came back from our honeymoon, we remember seeing how another country operates, and it is always a good reminder on how good we have it here in America.
It was my first time at an all-inclusive resort, and it was unbelievable — endless food and relaxation in these huge multi-million-dollar vacation compounds set behind huge wooden gates on a peninsula in Jamaica. As soon as we exited those wooden gates, it turned into another story. What looked like storage containers were housing people or a business, and the run-down houses were so bad they should have been uninhabitable. The stark contrast between how we were living and how locals were living was sobering.
It became even more sobering when I started talking to a local who works at the resort. I was ordering some chicken at a poolside stand, and he started talking about how in America we can work hard and make something of ourselves. I misunderstood him and asked him if that happens for him at the resort. He told me, "No, we work, and we have enough for bills and food." Ouch.
Now he might have been overexaggerating, but after looking up average yearly salary in Jamaica, it was about $14,000. The cost of living might be different down there, but still, we are so lucky to be working in the USA.
Think of all the ways we Americans can make money. Years ago some of them weren't even on our radar. From bringing in an income off making videos online, to selling puppies, to picking up a camera and becoming a photographer (I am aware it is not that simple), it seems like there are endless ways to make money in this country.
While the tried and true ways of making money through real estate and stocks are prevalent, it seems less and less attractive these days with real estate being outrageous and the stock market taking an absolute beating.
Compile a list of everything you are able (key word) to do to produce income if you need some extra money. I say "able" because it seems like the possibilities are endless to make money, but if you are physically unable to do it, then why even try?
For example, rental income is a great, mostly passive source of income, but if you don't have enough money for a down payment and you would be losing money every month because the mortgage and taxes are higher than the rent, then that can be an easy no or a goal to work toward. Another example would be selling any kind of livestock. If you live in a cul-de-sac or an apartment, how could you raise puppies, chickens or cows to sell? Stick to the realm of what you are capable of and work from there.
The other thing is simple, and we've heard it all our lives: work hard. It is amazing how quickly customers can tell if a worker likes their job or not. On the way home, I stopped at Dairy Queen at the airport for a quick lunch, and the worker almost made me feel like I was inconveniencing her by ordering a meal at the place she worked. On the opposite side, a flight attendant on the way home was having a rough day because they flew out of Miami the day after the tropical storm and it was a rough ride, but he still engaged in conversation and tried to get the passengers in a good mood. We both know who customers would have preferred to work with.
America is great, plain and simple. Be thankful for where you're at in your career and keep enjoying your work, working hard and remembering how blessed we are to work here.
Holmes County native BJ Yoder is an insurance agent by day and a finance enthusiast by night. This column is for informational purposes only. He can be emailed at benjamin.john.yoder@gmail.com.