Cavs go old school on path to winning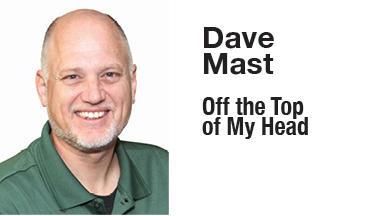 Something strange has seeped into the murky waters of the Cuyahoga River, and it's not fire this time.
Cleveland's sports teams have seemingly found the fountain of youth, or at least the spirit of days gone by, and have turned back the clock to play a unique brand of winning ball that harkens back to a purer form of their respecitve sports.
First the Cleveland Guardians managed to build themselves into a contender this past year by cobbling together a group of players so young that it made Triple-A teams look ancient.
The Guardians managed to turn a small-market team into a contender by doing something so over the top that it seems ridiculous but makes perfect sense.
Cleveland went old-school and decided to play the game it was designed to be played, with stellar pitching and small ball, using hit-and-runs, stealing bases and putting together clusters of hits to produce runs rather than aiming for the fence on every swing like every other MLB does.
It worked, and it was great fun to watch real baseball being played.
Well don't look now, but the Cleveland Cavaliers are using a page from that playbook, and it seems to be working with the same degree of success.
In a day when teams are creating mighty backcourts filled with sharpshooters who can hoist threes from mid-court, and the emphasis is on scoring points in hoards, the Cavs have assembled a team that plays defense.
Defense in the NBA? What in the wide, wide world of sports is a-goin' on here?
Imagine the gall of the front office to assemble defenders who make it difficult for the other team to score.
The nerve!
But as of this writing, the Cavs are No. 1 in the NBA in points allowed per game at 104.9, the Milwaukee Bucks and Philadelphia 76ers next in line at just a tick under 108 points given up per contest.
Yes, Cleveland has guards who can score, with newcomer star Donovan Mitchell and last year's all-star Darius Garland providing scoring power. But the Cavs front office invested in a couple of 7-footers to defend the paint in Jarrett Allen and Evan Mobley, and a trip down the lane has become a far less enjoyable experience for anyone bold enough to take on those two ball-swatting, shot-altering machines.
The decision to go against the flow to go big in a world where NBA teams are seeking sleek, sharpshooting guards and build around defense has worked well thus far, the Cavs boasting a strong 16-9 record, third behind the Boston Celtics and Bucks.
But more importantly, the front office has done the same thing the front office for the Guardians did by going polar opposite of everyone else and committing to old-school tactics — playing the game with defense, balance and fundamentals rather than opting to attempt to play the flashy, entertaining offensive fireworks game that derives from the AAU basketball style that promotes individual play over the team concept.
Yeah, I know I'm coming off like the old grandpa who constantly spouts "Back in my day," but I get a sense that more and more people are hoping to rekindle a love for professional sports where players think "team first" and not "me first."
Speaking of the Guardians, it was refreshing to see the club pony up some money to go get a bona fide slugger at first base. Josh Bell is an excellent professional hitter who can wield a good glove at first, and the move to sign someone who can legitimately protect Jose Ramirez has been a much-needed hole to fill for some time. It's good to see the club making an investment.
I think most people understand that Cleveland is a small-market team and they are never going to compete with the New York, Atlanta, Los Angeles and other big market teams for massive contract talent, but this seems like an appropriate playing field for them to jump into with free agents.
Closer to the home front, new Hiland Lady Hawks head coach Brady Schlabach earned his first three victories of his career after facing a couple of giants to start the season.
That leaves him just a scant 687 victories behind his dad Dave.