Does your to-do list seem endless?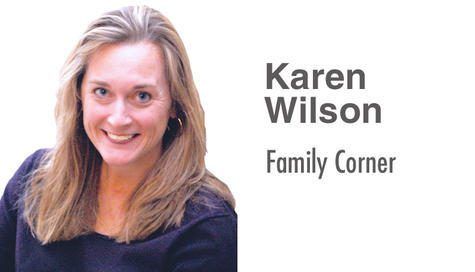 Do you get discouraged or frustrated when you don't get everything done? Does your to-do list seem never ending? Would you like to see one day with no items left on your list?
Make a shorter list.
I have a couple of very optimistic family members who really do accomplish a lot of worthwhile activities and projects. Unfortunately, instead of feeling satisfaction in what they finished, they often feel frustrated because they didn't get more done.
Sometimes we just expect too much, or we think everything will go so smoothly it will be easy to complete everything in the time we have available.
In my experience, things happen — interruptions, missing materials, late deliveries, unexpected difficulties, whatever. Days and projects that don't have any glitches should be noted and highly appreciated.
So my solution is a shorter list — a shorter priority list at least. It's a little old school, but it still works for me. Once I have written my list, I give each item a letter designation.
"A" items are the things that absolutely must be done today. For whatever reason, they have to happen.
"B" priorities indicate the things that really would be helpful to get done. The world won't end if this list item has to wait a day, but getting it out of the way would make life smoother.
"C" choices, honestly, are not likely to get done and will probably get pushed back a day or a few. But I leave them on the daily to-do list in case I can work them in with one of the higher priorities. For example, making a couple quick stops before or after a more important errand.
Another strategy is to estimate how many hours you really have for extra projects. How many hours of your day are already taken?
Total up the hours you spend sleeping, working out, showering, dressing, preparing meals, eating, washing dishes, doing laundry, making the bed, tidying the house and other daily home responsibilities. Add in your work and commute hours. Now consider the things you do weekly like mowing the lawn, running errands, buying groceries, paying bills and such.
What about other regular responsibilities you might have? For us, we have time each day allotted to farm chores.
Our family doesn't watch television, spend time gaming or follow social media, but if you do, you should add in time for that as well. You might want to track the time you spend on those activities as a way to find time for things you may want to pursue.
With all that data in front of you, how many hours do you really have for those extra endeavors?
I'm not trying to be discouraging about taking on extra things. We do it quite a lot around our house and enjoy it. However, sometimes it's encouraging to realize how much you got done while taking care of all your regular responsibilities.
So don't get upset about what you didn't get done. Celebrate that you managed to keep up with life, took on an extra project and got some things accomplished.