ERF here to help — now and in future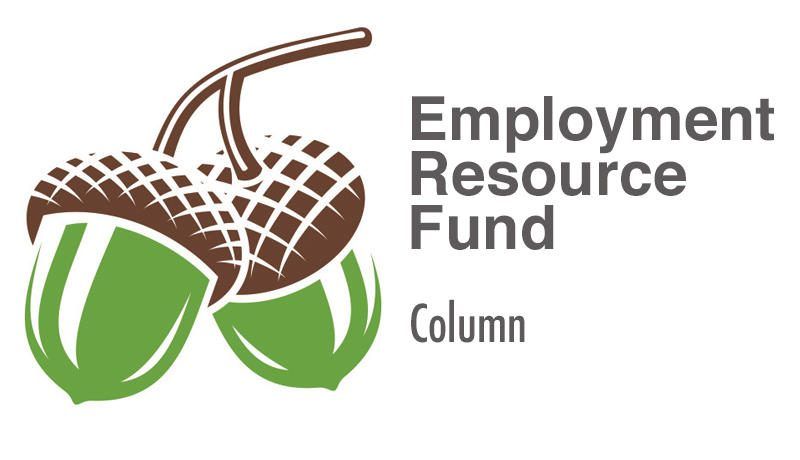 Even during a pandemic, the Employment Resource Fund continues to help Wayne County adults get jobs, better jobs or keep their current jobs. It does this through grants to local nonprofits with employment programs for adults, money used to help clients or students with employment-related needs.
The benefit to local employers is ready-to-work job seekers. The benefit to the community is a thriving workforce, reducing local dependency on costly social services. Job seekers, employees, employers and the community — everyone — benefit.
Currently, there are 10 initiatives in Wayne County for employment- and training-related expenses funded by grants from the ERFund at the Wayne County Community Foundation. Six of the 10 assist adults with a variety of unfunded employment and training costs — things like work boots, uniforms, tools, driver licenses, background checks, birth certificates, identifications, testing, certifications, books, tuition and transportation. These ERFund initiatives are available to clients or students working with adult education at Wayne County Schools Career Center, Anazao Community Partners' Re-Entry Program, Community Action's Getting Ahead Program, People to People Ministries and The Counseling Center's Employment Services.
The other four Wayne County ERFund initiatives for employment- and training-related expenses are more unique. Aspire, Wayne County Schools Career Center uses its grant money to help adult students get their GEDs by awarding test scholarships or helping with transportation costs. Wayne College, University of Akron gives emergency book loans to degree-seeking students to buy needed books before classes start. Working for You at Wayne County Public Library provides job seekers with needed job-search paperwork like resumes, cover letters and envelopes. United Way of Wayne/Holmes Counties, one of the newest ERFund's initiatives, works with its 19 partner agencies to provide work boots, scrubs, car repairs and other employment expenses for the employees and clients of its partners.
Because the ERFund is a locally funded and operated work and education fund at the WCCF, it has the flexibility to meet job-related needs. All the money in the fund was raised or donated by the community. It is a community savings account. The WCCF is responsible for investing the money donated to the fund. As it grows, there is more money for new initiatives that help goal-oriented adults get jobs, better jobs or keep their current jobs. Any Wayne County nonprofit organization with an employment program can apply for a grant to fund a new initiative. Applications are available at www.employmentresourcefund.org.
Community support is critical to the work of the ERFund and can be provided in different ways. Individuals or businesses can donate directly to the ERFund at the WCCF by going to www.employmentresourcefund.org or sending a check to the Wayne County Community Foundation designated for the Employment Resource Fund, 517 N. Market St., Wooster, OH 44691.
Churches and other local service organizations can "Adopt an Initiative" by working with one of the funded schools or agencies to raise money for the ERFund. Ten years ago Westminster Presbyterian Church adopted Aspire's GED and ESOL programs. Funds raised by the church's annual Hearty Italian Soup Sale pay for GED test scholarships and transportation for those with financial need.
If your organization would like to "Adopt an Initiative," email the ERFund Steering Committee at employmentresourcefund@gmail.com or call Wayne County Community Foundation at 330-262-3877.