Feeling good about local hoops past, present, future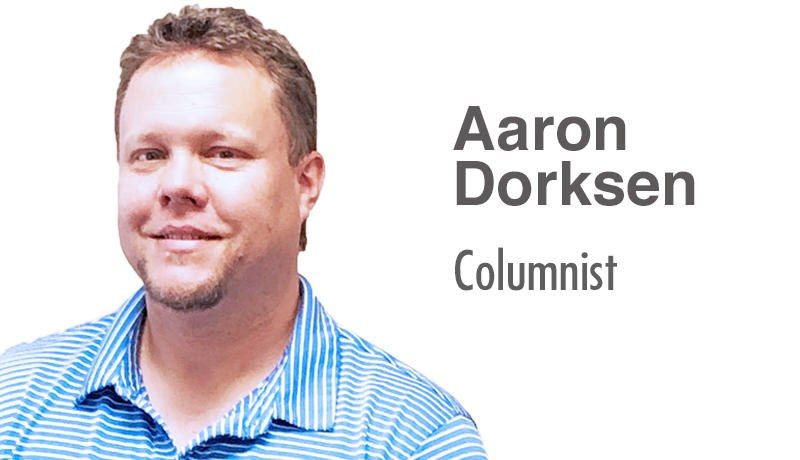 A few thoughts from the week in sports …
This weekend made me feel pretty good thinking about local basketball past, present and future.
The WQKT-Steve Smith Classic was held at The College of Wooster's Timken Gymnasium on Jan. 9. It featured five high school varsity boys games.
This event has been held annually since 2004, except for last year when COVID shut it down. Timken Gym, which was built in the late 1960s and renovated in 2018, is still a fantastic venue for basketball.
My first experience in the Scots' gym came as a middle-schooler going to basketball camp there two years in a row in the mid-1980s.
I've reported on games there since 1997 and will always be grateful for the many memories of covering Steve Moore's powerhouse Div. III teams, followed by Doug Cline taking over in 2020.
The WQKT Classic has become a staple on the area boys basketball schedule. There have been many great area players showcasing their skills there.
Many future Div. I college players have taken part in the WQKT Classic including Findlay Liberty Benton's Aaron Craft in 2007 and 2008 before going on to play for four years at Ohio State.
Co-naming the Classic after Steve Smith was a much-deserved way to honor the late coach, who became a legend at Orrville and later helped Moore and the Fighting Scots.
WQKT's Mike Breckenridge and Cline have planned and operated the Classic since its inception and do a great job.
"You can look at the teams that have played in it, and we have covered everyone from the big Div. I names to the smaller Div. IV schools," Breckenridge said. "We have tried to touch base with as many schools as possible to keep the matchups close and fun.
"The main difference between now and when we started is that in 2004 there were only a handful of events like this happening. Our thought was get a bunch of games at one place so people can see a lot of basketball in one day at a great price. Now you can pretty much find one every single weekend at a school in Northeast Ohio. The high school schedule went to 22 games a few years back, so everyone is filling out their schedule with more events such as this."
Breckenridge said The College of Wooster is an ideal location because it's a neutral, big floor and the best gym in the area.
"It gives the games more of a tournament feel," he said.
The scores from the 2022 Classic were as follows: Orrville 58, Field 43; Massillon 94, Northwestern 72; University School 84, Triway 72; Dover 59, Woodridge 28; and Hoban 75, Wooster 66.
Top local performers included Orrville's Daniel Malcuit (11 points), Northwestern's Brett Alberts (34), Triway's Zach Miller (43), and Wooster's Drew Dossi (24) and Micah McKee (20).
Basketball future
A few weeks before the Wooster Recreation Third-Sixth Grade Youth Basketball League opening day on Jan. 8, rec manager Ashley Hershberger was a little worried.
"We discussed having to restructure the league," Hershberger said. "We were really short on officials and experienced scorekeepers. We thought we might even have to have some of the games just be scrimmages officiated by the coaches."
The Recreation Basketball League isn't some Johnny Come Lately organization.
This will mark the 47th year for the league. It represents nearly all the school districts in Wayne and Holmes counties. This year there are 110 teams and more than 50 games scheduled per week.
Hershberger thinks a shortage of officials at the high school level has trickled down to the youth leagues. A diminishing pool of officials is working so much that they are spread too thin to also help the lower levels.
Hershberger, recreation supervisor Alexis Gunn and head basketball supervisor Keely Dreher put the word out on their website and social media that they were in desperate need of help and were overwhelmed by the support from the community.
"We really appreciate all the people who came through for us, whether it was stepping up to officiate, keep score or just share our (social media) posts," Hershberger said. "We are really grateful.
"We had a lot of high school kids sign up to help, so hopefully they will have a good experience and we can develop some future officials in addition to teaching the younger kids basketball and sportsmanship."
The Wooster recreation department takes sportsmanship seriously. They rate teams after each game.
"We want to make sure players, coaches and fans respect the officials and the game," Hershberger said. "Everyone is out there doing the best they can."
The parks and rec opening day went off without a hitch. It was great to be a part of it as a coach and official and see fans back in the Gault and Cornerstone Elementary again.
Most importantly, seeing the determined faces and smiles of the youngsters lets us know the area's basketball future is bright.
Parting shots
It's great news that the area's top girls basketball showcase will return Jan. 15-17 over the Martin Luther King, Jr. weekend at Hiland's Perry Reese Center on the newly named Dave Schlabach Court.
The Classic in the Country, which debuted in 2005, is one of the top events in the nation.
Watch for lots of coverage on the CitC from Dave Mast on thebargainhunter.com and in the Holmes County Bargain Hunter.
—The Browns' season mercifully came to a close after a 21-16 win over the Bengals on Sunday. They finished with an 8-9 record.
It was like watching the movie "Groundhog Day," with the same scenario playing out week after week. The Browns lost five games in which they had the ball at the end trailing by six or fewer points and were unable to take the lead.
It will be a crucial off-season to say the least, starting with whether or not Baker Mayfield returns.
—Congrats to Browns' radio color commentator Doug Dieken on his retirement after an incredible 51 years as a player (1971-84) and broadcaster (1985-2022) with the team.
It will be strange to listen to a Browns game without Dieken on the mic.
Here's an interesting local connection for Dieken, who's 72. He replaced Wooster legend Dick Schafrath as the Browns' left tackle in his 10th game as a rookie.
Art Modell tried to bring Dieken with him to Baltimore when he moved the team in 1996, but was told, "Nah, I'm a Clevelander."
Thanks for the memories and loyalty, Doug.
—The Orrville Area Boys & Girls Club will hold the inaugural Brooks Curtis Memorial Polar Bear Jump on Saturday, Jan. 29 at Caskey's Campground.
Registration will begin at 9 a.m. Breakfast and beverages will be provided. Proceeds will benefit the Orrville Area Boys & Girls Club. The cost is $100 to jump and $150 not to jump in the event.
Waivers and registration can be downloaded by visiting www.oabgc.org. For questions email Bill Thistlethwaite at bthistlethwaite@oabgc.org.
Aaron Dorksen can be emailed at aarondorksen24@gmail.com. Follow him on Twitter at @AaronDorksen.