It's true that all George's ex's live in Texas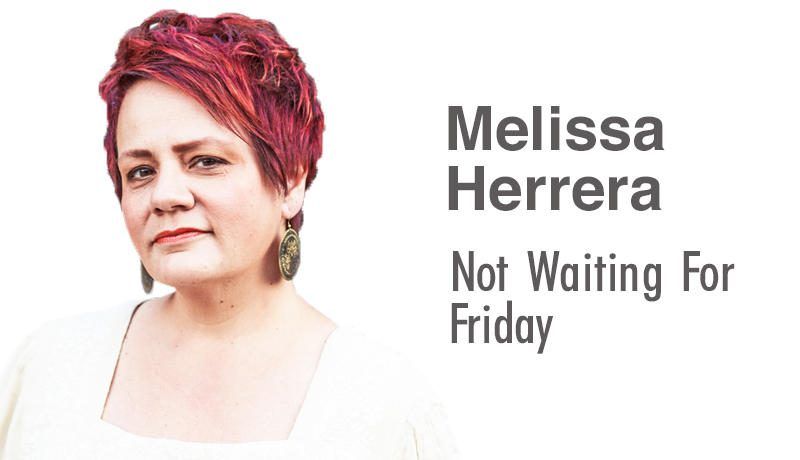 Texas is a massive country unto itself. North and south of the Dallas/Fort Worth area I-35 divides into two massive freeways leading in and out of each metropolis. The traffic is dense and heavy. Hunter and his family live on the far west side of Fort Worth, where the Texas plains begin their slow roll into scrubby vegetation.
Their home is cozy and filled with four people we love, two big ones and two little ones. Here we planned to spend time just sitting, maybe getting some take-out, maybe heading to a thrift store, which Dona and I connect on a major level. We ate tortas, delicious breakfast tacos made by Dona's hand, drank Hunter's delicious coffees, and found gas station breakfast burritos I would go to war for. The man behind the counter was ancient, his face care-worn, and the cowboy hat he wore let me know I was about to eat the best burritos I'd ever eaten — the "buenos dias" in his native tongue along with two little containers of green and red salsa the cherry on top.
When I come back to good Mexican or Tex-Mex food, I can't stop making noises in my throat as I eat. George chuckled at me as we snarfed them down in the car, our McDonald's coffee steaming in little plastic cups beside us. I couldn't enjoy them slow enough.
Grandpa George finally met his new grandson Avery, who had just turned 3 months old. He is a tiny, wriggling replica of his grandpa, and when they looked at each other, I had to brush away a tear as I could see their eyes were the same. Miles quickly melted away as little bodies melted into our arms. Hunter said it's like a puzzle piece fitting into place. Even though we live apart, there's someone out there who will always fit.
It's like showing up to a family gathering when you've been apart forever. You know you belong. George and Hunter caught up too, dad and son navigating the distance. Nico hadn't forgotten me but had to warm up to grandpa as it had been a year since they'd seen each other. Soon they were on the floor playing with cars and taking apart airplanes with small drills.
Dona and I took the baby and meandered several thrift stores until hungry cries reminded me of the short time frames you have to yourself as a young mother. I bought some vintage coffee cups to add to my collection, and we gathered ourselves and headed home in the chill Texas wind. We said goodbye with fierce hugs on a Wednesday and headed south to San Antonio.
We met in San Antonio 35 years ago on a brisk March evening. The west side of town is where I shouldn't have been hanging out, but fate had other plans and brought us together. We checked into a sweet little Airbnb and headed out to drive around. There is an air in San Antonio that draws us in, the tiny Texas-style homes we crept by on little streets, knowing we could live there. We drove by places George used to live and contemplated what our lives are now.
We found sustenance on Blanco Road, where Jarritos Café and the famous Blanco Café fed us the best carne guisada and enchiladas in Texas. The meat was soft and flavorful, encased in that chili gravy that is indescribable to those who've never tasted it. We came back for breakfast and supper, meandering a plethora of small vintage antique spots that were nearby. I bought a tiny brass owl, and George found a silver ring he liked. We tucked them in the back of our car, along with the other things we had thrifted, and we slept soundly for two nights in the bed at our blue house with the yellow door.
We left Texas on a Friday morning and drove into Arkansas, where we spent the night in Hope. We spent three days driving home, stopping when we were hungry, getting a motel when we were tired. On Sunday afternoon we pulled into our little house and hugged our cat, who was waiting for us inside the door. This road trip was a needed one, a clarifying one. Sometimes stepping outside of the norm isn't just needed, but necessary.
Melissa Herrera is a columnist, published author and drinker of too many coffees based in Holmes County. You can find her book, "TOÑO LIVES," at www.tinyurl.com/Tonolives or buy one from her in person (because all authors have boxes of their own novel). For inquiries or to purchase, email her at junkbabe68@gmail.com.