Greatest day in area boys hoops was 30 years ago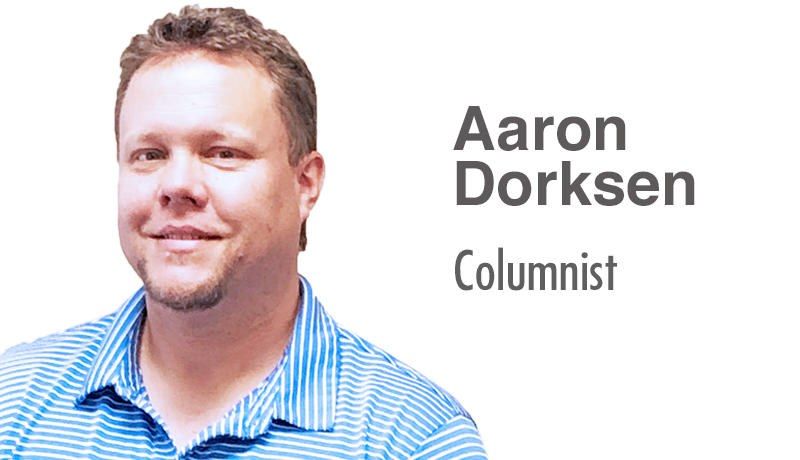 A few thoughts from the week in sports …
Thirty years ago this month, the greatest single day in Wayne-Holmes boys basketball history occurred.
It was a day like none before, or since. In fact, it's hard to imagine it ever happening again.
Half of the state basketball championship trophies were brought back to this area.
On the morning of March 28, 1992, Orrville defeated Patrick Henry 78-65 to win the Div. III state title at St. John Arena in Columbus. That night, Hiland edged Gates Mills Gilmour Academy 74-71 on the same floor to capture the Div. IV championship.
The parallels between the Red Riders (27-1) and Hawks (26-2) were strikingly similar.
It was the first state boys basketball title for either school, whose toughest games occurred earlier on the tournament trail. The teams were led by coaches who were well on their way to becoming legends, Steve Smith at Orrville and Perry Reese at Hiland.
"My wife reminded me recently it's been 30 years," said Jason Hummel, who was a junior guard on the 1991-92 Hawks and scored eight points in the title game. "I didn't want to believe I'm that old.
"We never believed we were going to lose a game at any point that season. It was a great team to be a part of."
Kevin Summers, the top player for Orrville that year, said, "To realize it was 30 years ago it's crazy. Time really flies. I think about it a lot – not many seniors get to end their high school career by winning their last game and I was fortunate enough to do that."
Northwestern had won the only area boys basketball titles prior to 1992, winning it all in 1958 under coach Dan Baker and in 1965 under Roy Bates.
In the 30 years since the double-dip, there have only been four more area boys state titles. Orrville won it back-to-back in 1995-96 under Smith and Mark Schlabach – the JV point guard for the 1992 Hawks - coached Hiland to championships in 2011 and 2012.
HOW'D THEY DO IT? – Orrville had four starters back from an outstanding team, which was coming off a second straight, season-ending district loss against Akron St. Vincent-St. Mary.
"We were hungry of course," Summers said. "We had a very good team and when we played St. V in the district final in 1992 everyone pretty much thought that was the state title game. It turned out to be a great game, which we won in overtime (74-70)."
The Riders defeated Sparta Highland 68-55 in the state semifinals before easily topping Patrick Henry. The 6-foot-2 Summers led the Riders with 25 points in the final, while junior Jermaine DeHart added a career-high 22. The 6-7 Anthony Durden scored 15 and senior Dee Simpson added 14. Junior Sly Slaughter, who would coach Orrville to a state runner-up finish in 2010, was the starting point guard.
Hiland's moment of truth came in the state semis, when it rallied from a big deficit to edge Lima Central Catholic 64-62. Senior Jr. Raber etched his name into legendary status when he calmly drained three free throws with 0.5 seconds left to cap his 31-point game.
Raber stepped up big again in the title game against Gilmour, leading the way with 22 points. Senior twins Nevin Mishler (10 points) and Kevin Mishler (7) had solid games, while juniors Kevin Troyer (16) and Hummel also made big shots.
"Jr. Raber was about 6-3 and we had nobody else over 6-0," said Hummel, whose team lost a close game against Orrville in the regular season. "It was just instilled in us that we were good.
"People in the community believed in us. Perry believed in us. And, we believed all season long that we'd win."
COACHING LEGENDS – The late Steve "Smitty" Smith and Perry Reese are at, or near the top, of the list of the best most beloved coaches in area history. I feel really fortunate that I got to cover both men's teams, getting to know Smitty fairly well.
Reese passed away at age 48 in 2000 and Smitty died at 59 in 2005, both having battled cancer.
A book could be written about their lives. Count me among the many Reese admirers who hope the proposed movie about his life winds up getting made.
In a nutshell, their players will tell you a lot of similar things about them. Comments like "We always knew he cared. We'd run through a wall for him." And, "People couldn't coach like he did nowadays."
"It's not that Perry did anything bad, but things are different now," said Hummel, a senior commercial loan officer for The Commercial & Savings Bank, whose son, Brooskton, helped lead the Hawks to the last two Div. III state golf titles. "Perry was a really good person, on and off the court. He taught us lessons about confidence and leadership that have helped us all in our adult lives."
Summers went on to play with Raber in the Ohio North-South game on a team coached by Reese. How lucky is that to have played for both Smith and Reese?
"They were both intense and competitive," said Summers, a provider relations rep for Children's Healthcare Ministries, whose kids Trevor, Madison and Ben all got to suit up for Final Four teams as Orrville athletes, with Ben playing on the 2018 football title team. "Smitty really wanted a state championship and he made us really want it, too. It was a total family."
PARTING SHOTS – Best wishes to the Hiland boys basketball team in this week's state tournament. Coach Mark Schlabach has the Hawks in the program's 12th Final Four.
—Kudos to the Wayne-Holmes area's state wrestling qualifiers, who were led by perennial powers West Holmes and Waynedale.
West Holmes junior Mason Taylor led the way with a Div. II state runner-up finish at 113 pounds. The Knights also had senior placers in Brady Smith (106, seventh), as well as eighth-place finishers Dylan Strouse (138) and Tucker Kaufman (144).
The Knights placed eighth in the team standings with 39 points.
—Five locals placed in Div. III, led by third-place finishers Tate Geiser (157) of Dalton and Peyton Lemon (175) of Waynedale to cap great careers. Geiser and Lemon were both state runners-up in 2020.
Smithville's Michael Harris (144) and Waynedale's Caiden Heller (106), both seniors, earned sixth-place finishes, while the Bears' freshman Caden Schmeltzer (126) took seventh.
Waynedale placed 10th as a team with 38.5 points.
—Congratulations to Wooster sophomore Abbie Leiendecker on finishing 36th in the Div. I girls bowling state tournament with a 534 series.
—Funniest sports line of the week I heard: the gas prices are so high that Tom Brady had to unretire from the NFL.
Aaron Dorksen can be reached by email at aaarondorksen24@gmail.com. Follow him on Twitter at @AaronDorksen.