It's time for warm cookies and oleo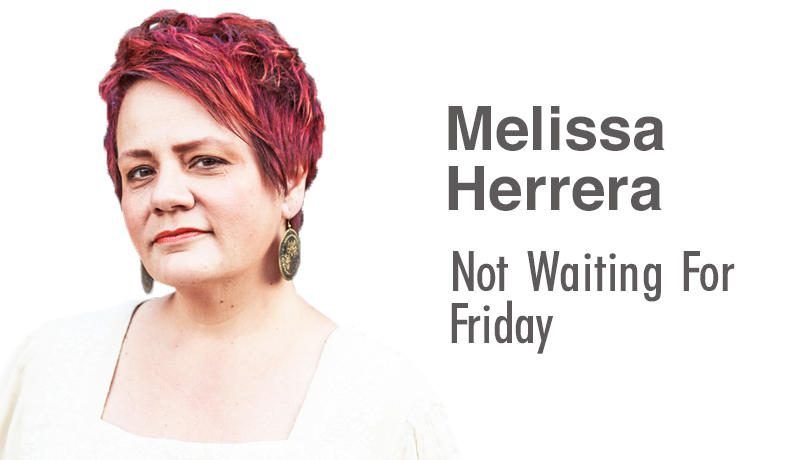 If you've never eaten a hot sugar cookie (drop, not cutout) straight from the oven with melting buttercream icing, then you haven't lived. This also could be switched with a peanut butter cup cookie because, really, that perfect bite exists about one minute after taken from the oven. When I'm on my deathbed, please bring me a hot cookie sheet of melting Reese Cups tucked inside peanut butter cookie dough.
Most years I tell myself I won't bake much. "Only the basics, Missy: dipped Ritz, Mom's sugar cookies and chocolate toffee. That's all you need."
But I've been browsing my old cookbooks this week. The 3B Garden Club doesn't disappoint, and neither does the old one from Walnut Creek my grandma (Otis) Mary Sundheimer submitted recipes to. She was born in 1891 and lived to be 99 years old. When she said to use oleo, she meant it. I love paging through these sacred pages and baking up a storm.
Most of you are going to know what oleo is, but here's a quick history. It's margarine and was developed in the 1800s by a Frenchman during a dire butter shortage. Did you know it was originally called oleomargarine? Anyway, I'm sure Grandma originally used butter, but the depression turned people into the most creative of cooks, as well as rationing during WWII.
When thinking on this, how would we react to rationing today? I remember my mom and dad talking about it. We still have the ration books they reverently saved, speaking on it in hushed tones. Would we believe ourselves persecuted like some did with safety measures during the pandemic? So close to Christmas I dislike thinking on it, but that's a topic for another day.
I've decided I'm making chocolate pixies, sugar cookies with buttercream frosting, white trash mix, chocolate toffee and dipped Ritz and will attempt several candy recipes. There's a homemade marshmallow recipe that's dipped in nuts and chocolate screaming my name. I need to rummage in my drawer and dig out that new-ish candy thermometer I thrifted several years ago.
I can't get enough of the old terms that go with baking: scant, sweet milk, beat 'til stiff peaks form, sour milk, butter the size of a walnut. At my niece's baby shower several weekends ago, the term scant came up in conversation, and it was a merry one. The puzzled looks on the Gen Z faces made the older crowd — a mix of older Millennials, Gen X (me and my younger sister) and, sorry to my older sisters, Boomers — chuckle and begin a lively convo on cooking. You never want scant flour when you're baking cookies, but you might want scant sugar when baking a cake.
Mom used to make homemade caramels and twist them up inside crinkly wax paper. She'd store them in a tin and have them sitting on the cupboard for a quick nibble. She also had a small cupboard she stored little potion bottles of wintergreen, spearmint, cinnamon and other oils needed for candies and magical things that arrived only at Christmastime. That cupboard hangs in my kitchen today, but I store tea lights and other tiny things, plus the paraphernalia needed to burn them in. I don't use oils enough to devote an entire cupboard to them, but if I did, you could bet I'd know where to put them.
George isn't a sweet eater, but he is going to be surrounded by a plethora of goodies to partake of anyway. I'll bake him some flan in my curated collection of custard cups, and he will be happy. He'd rather have a spoon of that than anything else. I want to pick up some festive trays at a thrift store and drop off some plates of goodies because we all know I won't be able to eat all of it. For the sake of nostalgia and cherished old recipes, I can try.
Melissa Herrera is a columnist, published author and drinker of too many coffees based in Holmes County. You can find her book, "TOÑO LIVES," at www.tinyurl.com/Tonolives or buy one from her in person (because all authors have boxes of their own novel). For inquiries or to purchase, email her at junkbabe68@gmail.com.