How Rudolph and a frothy nog saved Christmas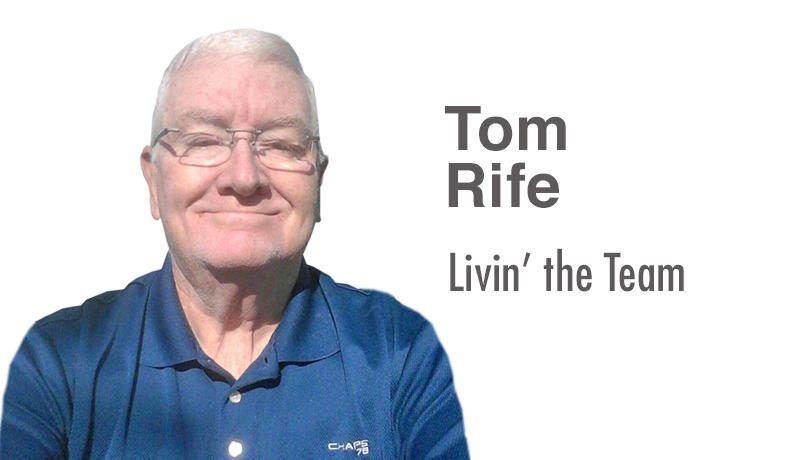 Just for kicks and giggles, I scheduled a Zoom call to the North Pole several days ago to get the betting odds on the Reindeer Games and to see how things were progressing in advance of the jolly fat man's annual sleigh-personic flight around the world.
The hi-tech connection was as clear as a (Christmas) bell, but let me tell you something: just about everyone who chimed in on the call reported there was nothing but mayhem and tumult in all directions. With millions of wide-eyed youngsters seeing nothing but sugar plums and counting on Claus to come through yet again on Christmas Eve, the doomsday update was not a good sign.
Things always get hectic in December in Toyland. But to be honest, I'm compelled to report conditions appeared to be dire, so bad a successful orbital excursion seemed highly unlikely, if not next to impossible.
To begin with, the first indication things were all discombobulated was the Reindeer Games hadn't even started yet. There were no numbers or trends to be found anywhere on The Big Board — not even by analyst-extraordinaire Steve Kornacki.
As expected, Rudolph had been denied participation in the Games. Word was he was fully vaccinated — including his booster — and was always wearing his mask, as is mandated there this time of year. Yet all the other reindeer were well-fed, hardcore Oat Keepers, insisting Rudolph could only watch from the sidelines.
The more serious issue was Comet, though showing no symptoms, had been placed under North Pole COVID protocols. And the next day, Dasher and Dancer found themselves in quarantine as well. The virus was spreading like candy canes and seemed sure to threaten all activities scheduled on the Frozen Fundra. Would there be time for back-to-back negative tests? Would the affected reindeer be reinstated in time for The Big Night?
Soon dozens — then hundreds — of elves were testing positive as well. This caused concern among all the other elves, and thus, Santa was forced to impose a lockdown at the workshop. From the outset he had been struggling to hire enough helpers this season.
Even Mrs. Claus voiced her fear that the diminished supply chain would surely threaten on-time arrivals of such things as video consoles, VR goggles and game controllers. Stocking stuffers and even that hard-as-a-rock Christmas candy that Dolly Parton likes to sing about would be in short reserve. Regrettably, only expired fruitcakes were immune from the outbreak.
To create further uncertainty, it was learned Prancer had suffered a high ankle sprain and was spotted at a nightclub wearing a protective boot. Even Cupid, feeling blue and exhibiting heightened flatulence, started to exhibit a bad attitude.
Vixen and Donner skipped practice two days in a row.
Blitzen failed a breathalyzer test.
The entire North Pole team, per se, was on the verge of collapse.
The Zoom call took another telltale turn when, all of a sudden, a hairy, green face popped up in a window. None other than The Grinch himself had gotten in on the link, and the sound of his voice was, as expected, that of a gruff and grouchy green oligarch.
The Grinch said he and his sidekick, Scrooge, had been adding their own special sauce to the takeover recipe. For weeks he had been urging the reindeer — and even the elves — to unionize. This time he swore he would finally steal Christmas!
Santa grew desperate, to say the least. He nervously tugged at his bowl full of jelly, noticing all the stress had caused him to put on quite a few extra pounds.
Then suddenly, a bright light bulb — it might very well have been Rudolph's red nose — went on. Santa quickly interrupted all the other callers.
"Nog! Send nog!" Santa shouted out with glee. "Less egg! More nog! Less egg! More nog!"
Overnight, Amazon delivered a fresh-made shipment — via the speedy Blue Horizon rocket, of course. Bezos covered the cost of everything, tapping into an account he had set aside years ago in case Amazon ever had to pay taxes.
Reindeer (except Blitzen) and elves by the thousands lined up for their sip of magic coup-fighting elixir.
The countdown clock rezoomed. Everyone rushed back to work (including Cupid). A big smile returned to Santa's face. His "Ho Ho Ho!" clearly was more "Go Go Go!" as he checked the latest global weather and atmospheric conditions.
And today, as newscaster Paul Harvey used to say, we know "the rest of the story."
Since returning home from his joyful journey, St. Nick already has booked BTS — also known as the Bangtan Boys—to perform a rockin' celebratory concert at The Pole on New Year's Eve.
May the Reindeer Games begin!