In this season of giving, the small gestures count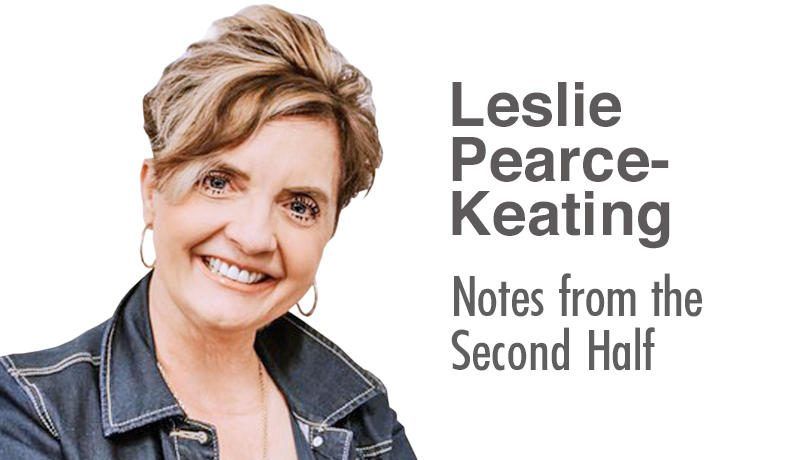 As I entered her room, my sweet 99-year-old mother was reclining in an oversized wheelchair, the bangs of her white pixie cut falling in her face, her now-tiny body snuggled into her holiday blanket.
"Hi, Mommy," I whispered as I bent to kiss her.
My daughter followed me into the room, lugging two large shopping bags of decorations. I went to the cafeteria to warm up leftovers from our Thanksgiving feast. Twenty minutes later, after eating just a few bites of stuffing and mashed potatoes, Mom was fast asleep. Her latest problem, her inability to suck from a straw, worried me, so I spoon-fed her ginger ale, which was thickened to avoid another choking incident.
My daughter and I took down the sunflowers and pumpkins from her 6-foot pencil tree, then began adding new lights and snowmen. I handed Mom her favorite stuffed elf from years past, which she cradled to her breast while half-asleep.
"Do you know me, Mom?" I asked. She nodded, but she did not recognize my daughter nor say more than a word or two to me. The dementia was winning the race, I surmised, as I wiped away a tear. An hour and a half later, Mom's room was festive, and she was still fast asleep as the aides came in, then Hoyer Lifted her back to bed for an afternoon nap.
Across town, my girl and I ventured to my godparents' new residence. They have been in an assisted living facility since last winter. Both in their early 90s, aunt Ann suffers from hearing loss coupled with short-term memory issues while uncle Don, my mom's younger brother, is prisoner to long COVID, mobility issues and other problems associated with aging.
I knew their first Christmas away from home would be difficult, so Laura and I carried in a pencil tree, holiday decorations and a large wreath. Laura served up her delicious caramel apple cheesecake while I put up the lights and made minor repairs to the winter wreath I'd assembled. After the cheesecake was devoured and the tree decorated, we did our best to chat and lighten their burdens.
I've come to realize the hardest time to be alone is during the holidays. That's why I love to decorate my loved ones' rooms. I also realize kindness comes from small gestures, like one I'd witnessed just last week.
On the week before Thanksgiving, an OSU CFAES student I'd taught last semester called to ask for a ride to work. Her car was on the fritz, she said, and with her mom's car also failing, she was afraid of missing work and losing her job. On the ride to work, I noticed she was not wearing a winter coat. When I asked if she was cold, she said, "My grandma said she'd get me a coat for Christmas."
On the ride home, we stopped at Just Enough Antiques in Smithville, where the proprietor, Daphne Ross, had hung an assortment of coats and jackets for those in need on a clothesline out back. My young student chose a pretty ski jacket from the line. She returned to my car, a smile on her face from ear to ear. As she ran into the apartment where she lives with her mom, she was lugging two bags of groceries she'd gotten at work "to make it through the rest of the week."
I spoke to Daphne Ross about her decision to start the coat line behind her store. She spoke poignantly of how she needed something to make her spirit bright this Christmas, so she bought 10 coats that were mostly gone by dinnertime that first day. After buying the 40th coat, her friends started to chip in.
"Most of us have coat closets filled with our own coats," she told me. "Other people don't even have a single coat."
After hearing her story, I started digging in my closet for castoffs and added them to Daphne's coat line as well.
You know, Daphne has the right idea. We can certainly make this season brighter and a bit warmer if we donate a coat, put donations in the red bucket with the bell ringer or decorate someone's nursing home room for the holidays. Maybe you can find a coat to donate or a spare wreath or tree to take to a nursing home friend.
Because of you, someone in need will feel a little bit more loved this season. And you, well, you'll feel better too — I promise — just like I felt after singing a Slovak song to my sleeping mother with the lights from her tree shining brightly. After all, it's the season of giving. And it only takes a small gesture to make someone smile.
Leslie Pearce-Keating can be emailed at leslieannpearce@gmail.com.