Joy of Christmas is making memories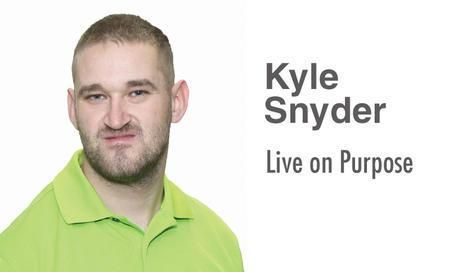 "Christmas is a season not only of rejoicing, but of reflection." —Winston Churchill
I can't believe it is the Christmas season already. It seems like it was spring just yesterday. Time sure doesn't stand still for anyone.
When I was a boy, my brothers and I would wake up around 5 a.m. on Christmas day. We would go in and tell our parents it was time to get up so we could open our presents. They would tell us we could open our stockings, but we had to let them sleep until 7 a.m. Of course, we woke them up right at 7 a.m. and not a minute later. It bugged me that we had to wait on them to get their coffee and get woken up a little before we could rip open our presents. For me, the best thing about those Christmases was we were all together as a family.
As we get older and have started families of our own and my two brothers have kids, it sure warms my heart to see how much the family has grown. Of course, now most of my nieces and nephews are teenagers or almost teenagers. Between Stacey and me, we still have two nephews that are somewhat little. The joy of seeing the little ones open their gifts during our Christmas get-togethers, seeing the innocence in their eyes, is special. As I write this, it brings me such joy.
I think the joy of Christmas is just making memories with the people we love, to see the joy in a child's eye as they wait on old St. Nick to arrive with their gifts — all of the great food and making memories with our family that we only see a few times a year, if that. Hopefully, we can put aside any hurts and bitterness and maybe find it in our heart to forgive in the spirit of the holiday.
Of course, the greatest gift of all was the birth of Jesus. Because God gave us the gift of a savior for Christmas, we should be willing to give to the less fortunate in this season. There are a lot of good places to give financial gifts or material gifts. I just saw in the paper where the radio station just kicked off its annual Share-A-Christmas. A lot of our churches are involved with Operation Christmas Child, a program in which they pack shoeboxes and send them around the world to needy children. There is always an opportunity to bless someone during Christmas.
The joy of Christmas is all around us. The real question is can we see it?