Jr. Fair contest featured lots of tasty treats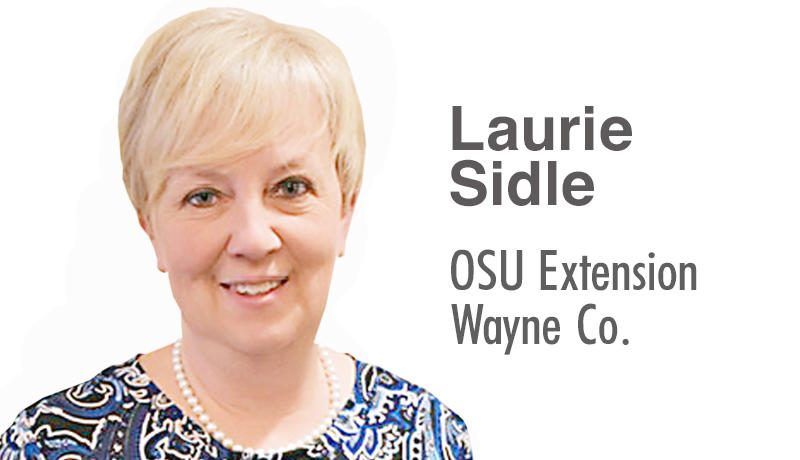 Junior fair youth stirred up some tasty treats for the Wayne County Junior Fair Baking Contest at the fair. A panel of six judges divided and conquered to pick the best of the 61 entries. Then all of them including decorated cakes and cupcakes were auctioned off by Seth Andrews, who donated his services for the cause.
Thanks to a generous group of buyers assembled in the fair's Event Center, the auction raised $10,420, which will be divided among the junior fair board and the food and fashion board and fund three baking contest scholarships.
I only observed the judging, but I confess to tasting a few stray crumbs or samples because all the entries looked so good. There were apple and peach pies, pumpkin drop cookies, triple treat cookies featuring a peanut butter filling sandwiched between two chocolate chip cookies, chocolate chip stuffed cookies, an Oreo cookie cake, and a "dreamy flower" cake — just to name a few.
Each junior fair member who entered an item in the contest got to walk his or her entry in front of the crowd during the auction.
Landra Larimore's apple pie topped all the entries as the best of show, an honor that earned her the Mary Acker Memorial Award. Her pie sold for $1,100 and was purchased by Dave Acker Auctioneer. Larimore's pie earned a first place in the pie category for participants age 8-11.
Grace Bowen's cake was deemed the best chocolate entry, winning the Eric Johnson Memorial Award. Morris Oil Co. purchased it for $250. Her entry was a first-place winner in the cake category for participants age 12-18.
Other cake category winners were as follows:
—Sarah Hagan, age 8-11, first; Emmett Wright, second; and Avery Woodring, third.
—Kaitlynn Baker, age 12-18, second, and Elena Plessinger, third.
The remaining pie winners were as follows:
—Madeline Morris, age 8-11, second.
—Lexi Long, age 12-18, first; Kaitlynn Baker, second; and Owen Grossniklaus, third.
Best cookies were as follows:
—Emma Morris, age 8-11, first; Morgan Laibe, second; and Elise Long, third.
—Joy Phillips, age 12-18, first; Addison Liston, second; and Lexi Long, third.
Among the decorated items, Lenora Zemancik was the first-place winner for age 8-11. Madeline Morris was second, and June and Grace King were third. In the age 12-18 category for decorated items, Addison Liston was first, Joy Phillips second and Lexi Long third.
Winners received cash prizes, and all entrants were given a coupon for a free ice cream cone from the Wayne County Dairy Promoters.
In addition to Dave Acker Auctioneer and Morris Oil Co., other buyers were Jed Acker Auctioneers, Jack & Trevor Gant Realty, Heather Yates Interiors, RJS Warren, M&S Show Goats, Wooster Motorways, S&K Farms, Marty Electric, Daniel Allen, Shana Shriver/Remember Back When, Andy Long, Steve and Peggy Andrews, William E. Arnold, Jacki Leatherman, Rick Grossniklaus, Acker Auction Services, GE Baker Construction, Daisy and TJ Shamp, Linn Enterprises, Kirk Sheets Jr., Chad Bailey, The Faithful Little Cupcake, Valley View Spray Service, Dave and Sharon Emler, Laura Woodring, Clint Walenciak, and Kurt Mairs.
Thanks to everyone who made the event such a sweet affair.
Laurie Sidle is an OSU Extension family and consumer sciences program assistant and may be reached at 330-264-8722 or sidle.31@osu.edu.