Memories we've shared, memories we've made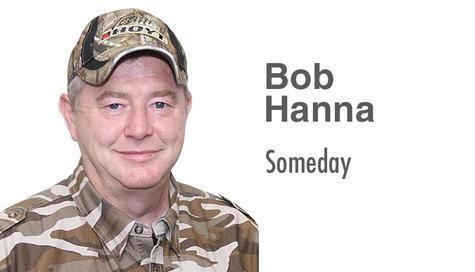 I'm sitting outside this morning playing fetch with Samson, our 8-month-old Collie, who is all of 60 pounds. I'm also enjoying the cooler temperatures, watching the sun rise above the hills, watching the mist rise from the hill sides, listening to the dew fall from the trees and nature begin a new day.
We've been on Sanctuary Hill a little more than a year. And even though I will always cherish the purpose God allowed us to fulfill in keeping the family farm alive for 30 more years, I feel even closer to him having trusted in his path for our lives.
As we left off last time in our safari in Africa, Hannes, my guide, and I were stalking a pair of fighting impala rams. When we got to the small patch of trees in the middle of the field, we knew we had gone far enough without losing our cover. So Hannes set up the shooting sticks as the rams stopped fighting and turned toward us.
Slowly, I rested the 22/250 in the cradle and asked for the distance. "226," Hannes replied. "The one on the left."
Impalas are plentiful in most of South Africa, and a lot of them are simply shot for baiting for lion or leopard. But as I looked through the scope, I realized what I was looking at. They were both trophy quality.
I tend to teach young hunters when preparing to shoot a buck not to look at the horns and think of it only as a target.
So as the crosshairs were doing a little dance, I prayed a simple prayer for accuracy, centered the crosshairs on the base of his neck and slowly squeezed the trigger. The ram literally did a backflip in the tall grass and disappeared.
The other ram started to run but realized his buddy wasn't coming, then stopped and turned toward the downed ram as if to say, "Hey, get up. Let's get out of here."
After a few seconds, he ran off past my wife Taryn and her guide Adam, snorting loudly as he went.
It's one of those moments that lives forever in a hunter's mind. Hannes said, "That's what I like about American hunters. They are really good shooters."
I wrote in my journal, "Shock, elation, all those things. Thank you, Hannes. Thank you, God."
As we approached the ram, Hannes said he had at least 24 inches (actually 24 1/2, which puts him in SCI gold measurement). We estimated him to be 7 years old and 180 pounds.
I asked Taryn to pinch me to see if I was dreaming, and she did — twice. Me and my big mouth.
Although Taryn was happy for me, she said I only wanted to shoot one bigger than the one she shot in 2014. It wasn't my initial intent, but "let the chips fall where they may" as the saying goes. Those that read my column regularly know my wife and I have a fun competition to outdo each other. She had a bigger whitetail for 8 years. I took a huge warthog in 2014 simply because it was bigger than the one she took. She got a bear in Maine, and I have yet to get one and so on.
Back here at home, Whitetail Heritage of Ohio held its annual youth hunt on Oct. 2. This year they took 27 hunters to the woods and harvested 17 deer. Congrats to all of those who participated, even if you didn't take a deer. There is so much more to hunting than pulling a trigger. I heard Michael Waddell say on one of his shows, "Remember you aren't God's gift to hunting. Hunting is God's gift to you."
Sanctuary Hill was honored to have my oldest brother Jim, who is 85, along with my niece Vicki Young Brake and her husband Rick visit Oct. 1-3. Fun times. Memories shared. Memories made.
God bless y'all.