NASCAR got it right, and boy we needed it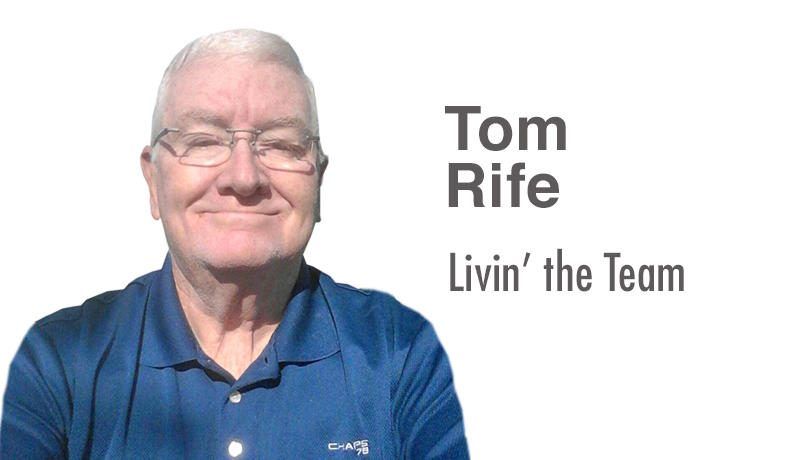 The sport has been guilty of shooting itself in the foot the last few years. Yet let it be known that for one enormously uncommon Sunday afternoon on an antique, egg-shaped track affectionately known as "The Lady in Black," NASCAR stock car racing finally put the pedal back to the metal where it belongs.
No more referring to the drivers and crew members as grease-monkey yay-hoos who can only go fast and turn left. No more looking down noses because this time at the fabled Darlington Raceway in South Carolina, masks covered every nose in the joint. Clearly delivered was the message that it makes perfect sense to show regard for the health and well-being of others.
This time NASCAR got it right. The entire organization moved on from make-believe iRacing to real, live paint-swappin' and tire smokin' in an unprecedented display of "the show can go on" even though COVID-19 has other major-league sports spinning their wheels in a quagmire of ambiguity.
Jim France, the CEO of NASCAR, obviously convinced everyone involved in the Real Heroes 400 that the race was a golden opportunity that could not be botched in any way shape or form. They had to know the event had a captive audience, a coronavirus-quarantined collection of viewers thirsting for anything categorized as live television sports.
If things came off without a hitch, the race and the FOX broadcast would be hailed as pure genius. One misstep, one blunder, however, would result in a catastrophic, embarrassing backfire.
Sensing the TV cameras would blanket every action on and off the track, France — and NASCAR President Steve Phelps — must have read the riot act to all participants. They must have threatened fines, points deductions or even suspensions.
No spectator tickets were sold. Only about 900 essential personnel were allowed onto the grounds including drivers, team members, NASCAR officials, safety personnel, TV production people, media and others. All competitors and team members had to pass a health screening before entering the track.
Whatever the warning/penalty/incentive was, it worked. From the teams lined up in the pits for the prerace invocation and remote singing of the national anthem to the shot of the crew member who fastened the window net, every Tom, Dick and Harry complied. Even during pit stops, faces remained covered. Crew chiefs being interviewed didn't let their guards down, either.
To meet social distancing guidelines, pit crew workers were seen sitting farther apart than normal. Trackside interviews were carried out from a distance, as well with a hand-held boom mic.
The broadcast production itself was an exercise in ingenuity. Not even race anchors Mike Joy and Jeff Gordon attended in person. They worked from the FOX studios in Charlotte, much like they did during the recent iRacing telecasts. Replays and graphics were handled by technicians in Los Angeles. They too wore masks, not to protect themselves, but to protect others in the room.
There seemed to be no confusion whatsoever about the role of the masks or their efficacy.
Kudos also go to the staff, security workers at the speedway and Darlington law-enforcement officers. One of the big prerace worries was fans would show up at the track despite the restricted access to the facility. Aerial camera views of the track showed a nearly empty infield and surrounding parking lots devoid of cars, pickup trucks, RVs and motorcycles.
During the race itself, traffic on Harry Byrd Highway adjacent to what used to be the front stretch appeared to be light — fairly typical of any Sunday afternoon in the township.
Having suffered from shrinking television audiences and lower patron numbers in recent years, NASCAR no doubt concluded the Real Heroes 400 won by Kevin Harvick was a through-the-roof hit. Viewership averaged 6.3 million, and just before the checkered flag waved, nearly 7 million were watching.
Incidentally Harvick's post-race burnouts and doughnuts looked impressive in hi-def. When he finally climbed out of his No. 4 Mustang, he did comment on the eerie effect of the silent, vacant grandstands.
No doubt NASCAR, and perhaps other sports too, will collect a bundle of "takeaways" from the Darlington experience. One in particular should be any event 3 1/2 hours in duration can drag on a bit when compared to the surprisingly popular "virtual" iRaces that typically lasted an hour or 90 minutes.
Here's hoping Sunday's 600-miler at Charlotte (green flag at 6 p.m.) is another shot in the arm for NASCAR, not another shot in the foot.