Not-nice decisions have to be made sometimes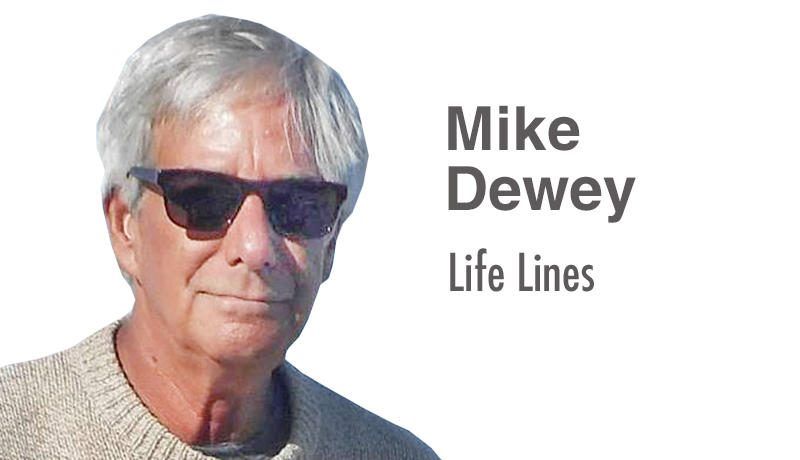 "Dead before he hit the ground," he said. "Lips blue. Gone."
My teammate, who knew CPR and had done his best to help, wasn't trying to be cruel; after all, the ambulance had just sped off.
He was just stating a cold, harsh, not-nice truth as he jogged on.
This was not what anyone wanted to hear, but there was no denying the reality of what had happened. On a Saturday morning, long ago in a crossroads country town that wouldn't appear even on a detailed county map, a young man died playing a game of fastpitch.
Running in from center field after his team had put us down 1-2-3 in the top of the first inning, he simply collapsed. He never even got as far as second base, just lay prone, face down, in the grass.
It was one of those moments in time you don't forget, and it all came rushing back when the events of the recent NFL game transpired, though thankfully that young man appears to be well on the road to recovery. Everyone's pulling for Damar Hamlin.
But I found myself trying to remember everything I could about that game, the one that probably shouldn't have continued but did.
For one thing, the ball field had been built next to a graveyard.
That's right.
Foul balls routinely found their way between the headstones, and children would return them to the press box, sometimes getting a dime for their effort. There was nothing creepy about the cemetery itself, but its location was, let's just say, a little on the strange side.
When the guy went down that morning, breathing his last, I sat with our pitcher as we leaned against the fence, tombs at our back.
He was younger than me and new to the team, the kind of kid who was all restless energy and youthful enthusiasm. He also possessed a live arm capable of shooting seeds past opposing batters. His slingshot delivery disguised his rise from his drop ball, and every now and again, he mixed in a slow curve, just for the pure fun of it.
He was a live wire, and I had liked him immediately.
So when he plopped down beside me, I asked him what he thought.
"Man," he said, shaking his head and pushing his cap to his brow, "I sure don't feel like playing today. I mean what's the point?"
True, it was a district softball tournament, and true, we were in the winner's bracket, and true, we had a good team. Also true, however, was the probable fact someone had just died on the diamond.
You're not prepared for something like that. I was closing in on 30 and had been playing some kind of ball every summer since I was 7 years old. I'd seen pitches hit batters in the head, guys crash into each other trying to make catches in the outfield, even watched from first as a runner snapped his leg sliding into second.
One time in a tie game in the last of the sixth, I got hit in the ribs with the bases loaded, driving in the winning run before being driven to the emergency room by my worried father. I was 11.
And as a first baseman, I got used to being spiked by guys trying to leg out a hit, though I didn't care for that kind of dirty play, and some of the time, I let my feelings be known, using not-nice words.
But it was Church League, so mostly I got up, dusted myself off and got ready for the next pitch. I figured the worst of the blood would come out in the wash, and if not, I had spare sanitary socks.
You could hear the siren fading in the corn-field distance as we sat there, slumped against the fence, wondering what would happen next. We watched our manager join theirs in front of the third-base dugout, the two umpires and the tournament director joining them.
"I think we'd better get ready," I said. "Looks like we're playing."
And so we did.
The way it was explained to me after we had lost, 3-0, was that fallen player's team, having traveled nearly 80 miles to compete, decided it was the best of several not-nice options and that he would have wanted it that way. It was a noble, moving sentiment and, given the structure of the tournament, the least complicating.
After the game and with hours to kill before beginning our loser's bracket journey, the young pitcher jumped into my Mustang with one thing in mind. He wanted to know for sure if the guy had died.
Looking back, I shouldn't haven driven to the hospital that Saturday, maybe should have gone to his house, just to clear his head. I'd have sat with him on the porch, saying little or nothing.
Instead, we saw a young woman weeping outside the ER entrance.
His wife? His sister? I didn't know, and I didn't care to find out.
"Let's get out of here," I said, gently grabbing his elbow. "OK?"
The flag was hanging at half-mast when we took the field later that night, and so it remained until the tournament ended on Sunday.
I remember glancing at the graveyard over my left shoulder, waiting for the first pitch to be thrown, ready to play once more.
Mike Dewey can be reached at Carolinamiked@aol.com or 6211 Cardinal Drive, New Bern, NC 28560. He invites you to join him on his Facebook page, where games are lost but sometimes won.