Spring is here, so are great walking options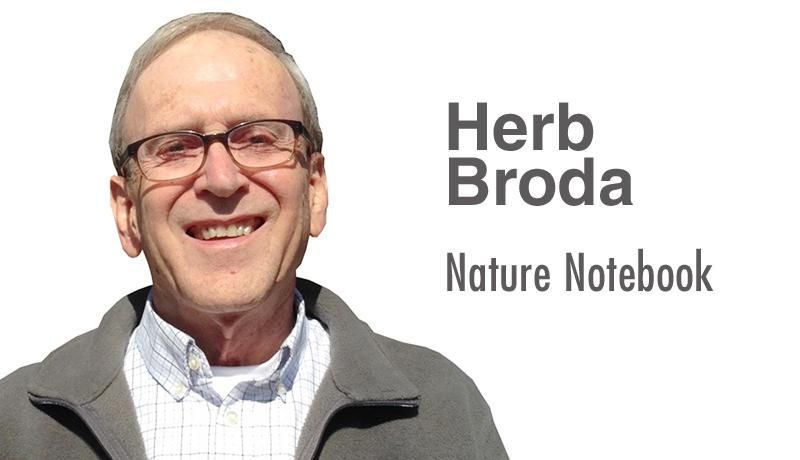 Spring 2021 begins in the Northern Hemisphere on Saturday, March 20 — Hallelujah!
Although I truly enjoy every season of the year, I have to admit spring is probably my favorite. Winter has its charm and beauty, but by the end of February, I'm really beginning to yearn for some warm breezes and a green landscape.
But it's more than just temperature that makes spring so special. We also have more daylight. When we move to daylight saving time, we have even more time in the evening to be outside for both work and play.
With warm temperatures it's easier to spend more time outside, and there is lots of evidence showing outdoor activity is good for both body and mind. Creativity also seems to increase in warm spring weather. The powerful impact of spring upon attitude and motivation certainly is a byproduct of very pleasant weather following on the heels of the colder winter season.
The easiest way to enjoy spring is to simply take a walk on a warm day. Once the temperature hits 50 F or higher, you no longer have that chilly shock when you step outdoors. Take a walk in your neighborhood or visit one of the many beautiful and accessible parks in our area. At the end of this column, I will list once again some of my favorite parks in our readership locale.
But as you walk, be intentional about looking for signs of spring. Don't fret about not knowing technical names of the plants you see; just look for changes that clearly tell you nature is moving toward spring and renewal.
Look for buds beginning to swell on a tree or green shoots poking through the ground. Pause and feel a warm breeze on your face. Listen to the noisy choruses of spring peepers and the familiar sounds of returning birds as they blend into an audio tapestry of spring. There's nothing high tech or fancy needed. All that's required is a willingness to experience the nature that is all around us.
Walk each day
As spring begins, I want to again provide a list of the parks in our area that have trail surfaces specially designed for differing ability levels. Many would be considered Americans with Disabilities Act compliant.
Wooster Memorial Park's Kenwood Acres, located off of U.S. Route 250 just west of Wooster, has a paved ADA trail that includes two boardwalks that overlook the impressive park interior and a bridge over a ravine, also with a beautiful overlook.
The Barnes Preserve on Sylvan Road has a 1-mile ADA trail that crosses woods and open meadow. An observation deck near a small pond adds to the habitat diversity that is visible on this easily navigated trail.
In Wooster, Oak Hill Park located near Oak Hill Road and Oldman Road provides two trails that are listed as "ADA" on the city website. Although the Donald and Alice Noble Trail is a paved 1.7-mile trail, it does have several moderately hilly sections along the route. If you are looking for a very short (eighth-mile) trail appropriate for people with wheelchairs or walkers, check out the Gene and Joan Buehler path near the pavilion.
The Kinney Walking Path is located at Burbank Road and Highland Avenue, also in Wooster. Although "ADA" is not in any description, it is a paved trail. The 1.3-mile walking path meanders beside soccer fields, city streets, a small wetland and backyards. You can see nearly all the trail as you walk — a real plus if you have kids scooting ahead of you on trikes or bikes. Portions of the trail might be a bit hilly for assistive devices.
Johnson Woods Nature Preserve on Fox Lake Road near Orrville has an old-growth forest and awesome spring wildflowers that are accessed by a gentle 1-mile boardwalk. Although it's not listed as an ADA trail, it certainly is an easy, level walk.
Any of our excellent Rails-to-Trails segments provide level walking paths. One of my favorites is the Holmes County Trail, beginning at Hipp Station in Millersburg heading north. The wide trail has a buggy lane and a regular bike lane. A weekend walk on the trail combines Amish culture with beautiful natural views.